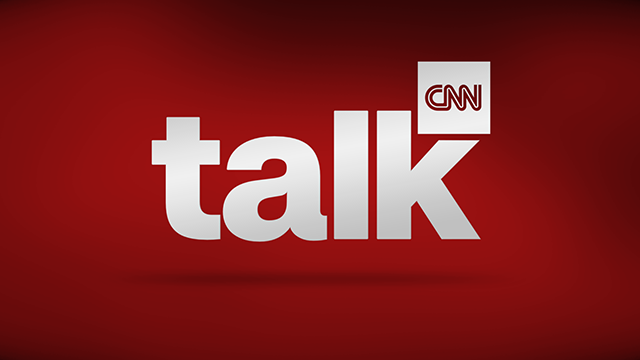 CNN Communications Press Releases
May 4th, 2017
Introducing CNN Talk: Max Foster to chair new political debate show
Introducing CNN Talk: Max Foster to chair new political debate show
A new political debate show will debut this Friday on CNN International at midday London time. CNN Talk, chaired by Max Foster, will dissect the big stories of the week as several key elections and political events come into focus.
Foster, CNN's London correspondent, will be joined by economist and commentator Liam Halligan, known for his regular columns in the Sunday Telegraph and The Spectator; former Labour Party advisor turned political commentator Ayesha Hazarika, and LBC Drivetime presenter Iain Dale.
Up for discussion in the first show will be this weekend's presidential election in France, as well as the latest on the UK election trail, events in Washington, and the big political stories from around the world.
Viewers can interact with the show via social media by watching live on CNN International's Facebook page. Your live comments will play an active role in the panel's discussion.
CNN Talk airs Friday at 7am ET/midday BST/1pm CET on CNN International.
Notes to Editors:
For more information, please contact:
Tess Atkinson
Press Officer, CNN EMEA PR – London
Tel: + 44 20 7693 0942
Tess.Atkinson@turner.com
About CNN International
CNN's portfolio of news and information services is available in seven different languages across all major TV, digital and mobile platforms reaching more than 450 million households around the globe. CNN International is the number one international TV news channel according to all major media surveys across Europe, the Middle East and Africa, the Asia Pacific region and Latin America and has a US presence which includes CNNgo. CNN Digital is a leading network for online news, mobile news and social media. CNN is at the forefront of digital innovation and continues to invest heavily in expanding its digital global footprint, with a suite of award-winning digital properties and a range of strategic content partnerships, commercialised through a strong data-driven understanding of audience behaviours. Over the years CNN has won multiple prestigious awards around the world for its journalism. In addition, around 1,000 hours of long-form series, documentaries and specials are produced every year by CNNI's non-news programming division, CNN Vision. CNN has 39 editorial offices and more than 1,100 affiliates worldwide through CNN Newsource. CNN International is part of Turner, a Time Warner company.