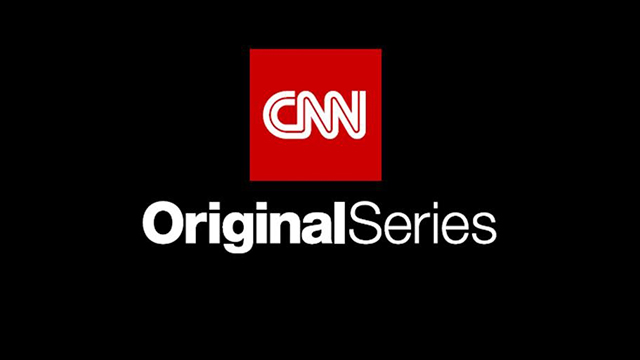 CNN Original Series
April 21st, 2017
CNN'S NEW ORIGINAL SERIES SOUNDTRACKS: SONGS THAT DEFINED HISTORY AVAILABLE EXCLUSIVELY TO OWN ON ITUNES BEGINNING TODAY
Fans Can Also Enjoy Soundtracks: The B Side on Apple Podcasts and Exclusive Soundtracks Playlists on Apple Music
NEW YORK – APRIL 21, 2017 – The new CNN Original Series, "Soundtracks: Songs That Defined History," from executive producers Dwayne Johnson and Dany Garcia (Seven Bucks Productions) and Emmy and Peabody Award winners Maro Chermayeff and Jeff Dupre (Show of Force), is now available exclusively to own on iTunes. A Season Pass of the eight-part docuseries that explores the music tied to iconic moments in history is available at iTunes.com/CNNSoundtracks for $14.99, including exclusive bonus interviews. Fans can download the premiere episode for free now, and each subsequent episode will be available on iTunes the day after linear premiere. New episodes of Soundtracks premiere Thursdays at 10:00 p.m. ET/PT on CNN.
Also available now on Apple Podcasts is the complementary podcast, Soundtracks: The B Side.  In each episode, host and music historian Jason King discusses the songs and historical moments explored within the series. New episodes will be released every Thursday.
In addition, Soundtracks-branded music playlists tied to each episode, as well as playlists created by some of CNN's most recognizable anchors and Original Series hosts like Chris Cuomo, Don Lemon, Anthony Bourdain, Lisa Ling and W. Kamau Bell, are all currently available in the CNN "Curator" section exclusively on Apple Music.
From the March on Washington to the riots at Stonewall, every episode of Soundtracks illuminates how music has played an integral role in celebrating, criticizing, and amplifying these seismic events in our collective history. The series features rare archival footage alongside interviews with legendary musicians, journalists, historians and other notable figures including Dwayne Johnson, Billy Joel, Smokey Robinson, Andra Day, Pat Benatar, Patti LaBelle, Ben Harper, Paul Simon, Melissa Etheridge, Master P, George Clinton, Anderson Cooper, Van Jones, Dan Rather, Billie Jean King, Neil DeGrasse Tyson, Reverend Al Sharpton, and more. Hiram Garcia and Brian Gewirtz (Seven Bucks Productions), Joshua Bennett and Mira Chang (Show of Force), and Amy Entelis and Lizzie Fox (CNN) also serve as executive producers.
About CNN Original Series
The CNN Original Series group develops non-scripted programming for television via commissioned projects, acquisitions and in-house production. Amy Entelis, executive vice president of talent and content development, oversees CNN Original Series and CNN Films for CNN Worldwide.  Lizzie Fox, vice president of current programming, supervises production of all CNN Original Series.