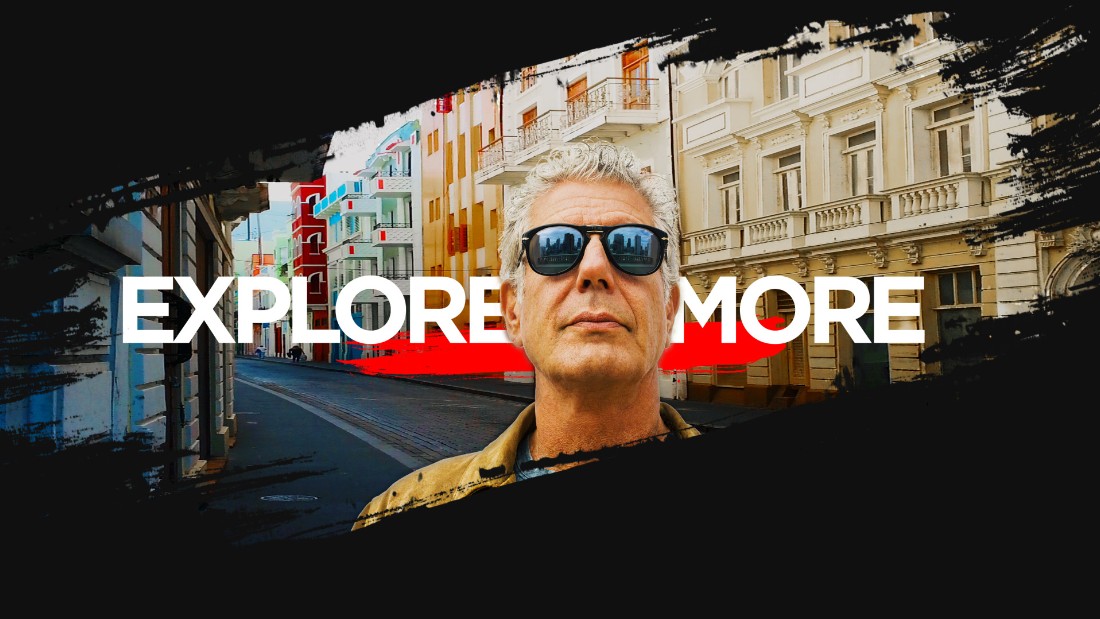 Anthony Bourdain
April 5th, 2017
CNN Launches New Digital Venture "Explore Parts Unknown"
Explore Parts Unknown is a mobile-first immersive guide featuring original stories and video, premium photography, and engaging interactives inspired by the Emmy-winning CNN Original Series Anthony Bourdain Parts Unknown. The experience will allow users to recreate Anthony Bourdain's journeys and dive deeper into the people, places, and stories he's encountered.
Explore Parts Unknown is an editorial partnership between CNN and Roads & Kingdoms – an independent journal of food, politics, travel and culture based in New York and Barcelona. Together, we have built a digital universe for the Bourdain super-fan, enabling you to learn what Tony knows, go where he went, eat what he ate, and drink what he drank. Born from Bourdain's contagious passion for culture, food, travel and adventure, Explore Parts Unknown highlights our shared obsessions: authentic food, culture, people, travel; continuing the conversations Tony starts beyond the TV screen.
The site will launch with destinations like Hanoi, Rome, Las Vegas, Koreatown (LA), Manila, Buenos Aires, London, Punjab, Montana, The Greek Islands, Senegal, Madagascar, Istanbul, New Jersey, Colombia and South Korea. New destinations will roll out weekly with original content.
The site will include digital features like:
Exclusive Videos: The site will launch with a 7-episode digital series called Catalunya: The Return featuring Bourdain's road trip across Spain.
Bourdain's Field Notes: First person notes from Bourdain's travels.
The Perfect Day: Timestamped blueprints for a perfect 12 hours in a given destination, including notes on restaurants, bars and random detours.
Hotel Bar Diaries: Short personal, voice-heavy dispatches from hotel bars around the world.
Recipes: Recipes of dishes from episodes from Anthony Bourdain Parts Unknown with accompanying articles that gives context to the dish, its origins and importance.
Destination Fact Sheets: Fact sheets that allow you to "Travel like Bourdain" with local lingo, travel tips, and restaurant recommendations.
Visit www.explorepartsunknown.com and subscribe to the newsletter.