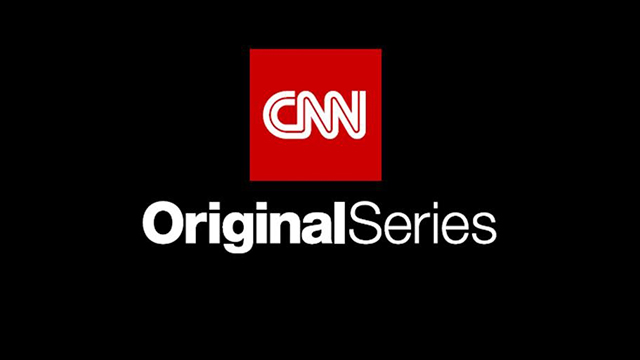 United Shades of America
April 3rd, 2017
Season Two of the Emmy-Nominated CNN Original Series "United Shades of America with W. Kamau Bell" Premieres Sunday, April 30, at 10PM ET/PT
NEW YORK – April 3, 2017 – The critically-acclaimed, Emmy-nominated CNN Original Series United Shades of America with W. Kamau Bell returns for its second season on Sunday, April 30, at 10:00 p.m. ET/PT. The eight-episode docuseries follows sociopolitical comedian W. Kamau Bell as he explores subcultures across the country, using comedy to start a conversation about race and how our differences unite and divide us. Each hour-long episode strives to show the country is not built upon just one, but many diverse and colorful definitions of America.
The second season will cover topical issues including immigration, gun control and violence in Chicago, as well as explore the experiences of Muslims, Puerto Ricans, Chinese Americans and Native Americans in this country. In the season two premiere, Kamau heads to D.C. and its multicultural suburbs to hear the stories of immigrants and refugees, and sits down with Richard Spencer, leader of the white supremacist think tank the National Policy Institute.
In season one, United Shades of America was top-rated among adults 25-54 and attracted the youngest audience across cable news in its time period.  The series is produced by Main Event Media/All3Media America with Bell, Jimmy Fox, Donny Jackson, Greg Lipstone and Layla Smith serving as executive producers.
Kamau is a sociopolitical comedian based in Berkeley, Calif.  Before United Shades, he was best known for his critically-acclaimed – and criminally short-lived FX comedy series – Totally Biased with W. Kamau Bell. The New York Times called Kamau "the most promising new talent in political comedy in many years." His first book, The Awkward Thoughts of W. Kamau Bell, will come out May 2 from Dutton. Kamau is the host of three podcasts: Denzel Washington is The Greatest Actor of All Time Period, Politically Re-Active, and Kamau Right Now! Kamau Right Now also airs live on NPR radio station KALW.
United Shades of America will be available On Demand the day after the broadcast premiere on cable VOD, and on CNNgo via Roku, AppleTV, Amazon Fire, CNN mobile apps and desktop at www.cnn.com/go.
Main Event Media is a content and full-service production company founded by producer Jimmy Fox. Main Event is part of All3Media America and is based in Los Angeles. The company produces a wide range of original scripted and non-scripted programming. It currently has numerous series in production, including such hits as the Emmy-nominated CNN series United Shades of America, Investigation Discovery's Is O.J. Innocent? (narrated by Martin Sheen), and the E! drama series The Arrangement. The company has been recognized for its work, garnering Emmy, TCA, NAACP, and International Documentary Association (IDA) nominations.  Main Event launched in 2017 with the backing of UK-based Objective Media Group and All3Media. Through its partnership with Objective, Main Event is uniquely qualified to develop UK/US co-production opportunities for series. The company is part of a growing roster of global All3Media sister companies including Sam Mendes' Neal Street, Gordon Ramsay's Studio Ramsay, Optomen, Lime Pictures, and Studio Lambert.
About CNN Original Series
The CNN Original Series group develops non-scripted programming for television via commissioned projects, acquisitions and in-house production. Amy Entelis, executive vice president of talent and content development, oversees CNN Original Series and CNN Films for CNN Worldwide.  Lizzie Fox, vice president of current programming, supervises production of all CNN Original Series.
Press Contact:
Heather Brown; 212-275-8428; Heather.Brown@turner.com