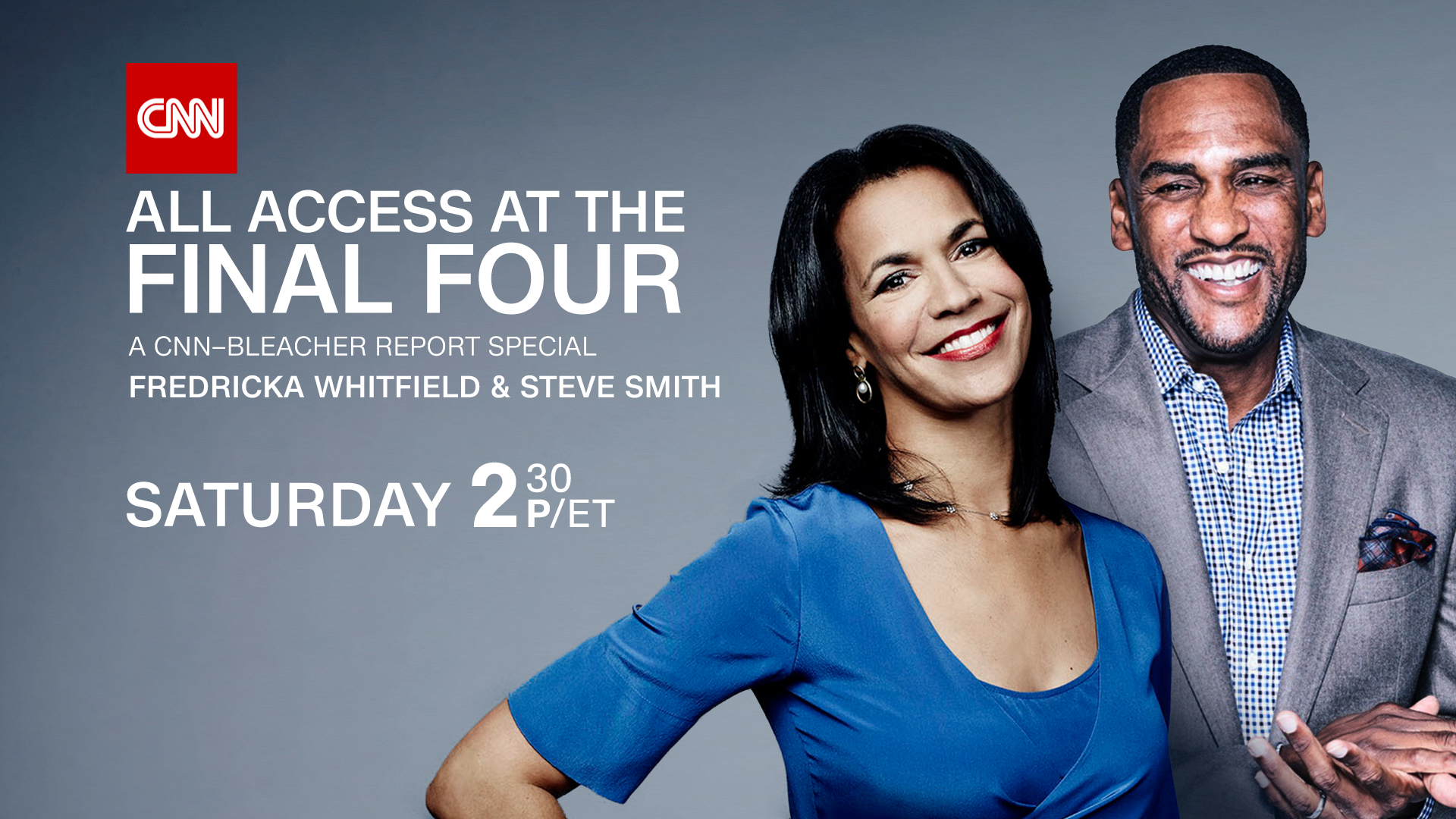 CNN
March 31st, 2017
CNN PRESENTS "All Access at the Final Four: A CNN-Bleacher Report Special"
CNN PRESENTS "All Access at the Final Four: A CNN-Bleacher Report Special"
Hosted By CNN's Fredricka Whitfield and Turner Sports Analyst Steve Smith
Airs Saturday, April 1 at 2:30PM/ET
From the heart of March Madness celebrations in Phoenix, join CNN's Fredricka Whitfield and Turner Sports Analyst Steve Smith as they lead our all access coverage of the NCAA Final Four. CNN takes you inside this American phenomenon with a behind-the-scenes look at the event, the personalities and the celebration that extends far beyond the court. 
The half-hour program will focus on the NCAA Final Four teams – The University of North Carolina, University of South Carolina, University of Oregon and Gonzaga – featuring interviews with the Final Four coaches by CNN Sports Correspondents Coy Wire from Phoenix and Andy Scholes from Atlanta.
Coach Frank Martin and his seven seed South Carolina team are the Cinderella story of 2017. Both Martin and 18-year veteran coach of Gonzaga, Mark Few, talk about leading their teams to the schools' first Final Four. University of Oregon makes its first trip to the Final Four in 78 years and Coach Dana Altman discusses what it takes for the Ducks to clench the team's first NCAA Championship since 1939. And legendary coach Roy Williams of North Carolina, who is no stranger to the Final Four, recounts his team's heartbreaking loss to Villanova in the 2016 championship game and how they plan to cut the net this year.
"All Access at the Final Four: A CNN-Bleacher Report Special" airs on CNN, Saturday, April 1 at 2:30PM/ET.