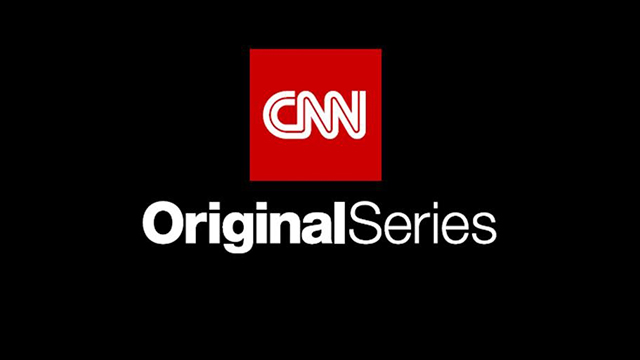 CNN Original Series
March 29th, 2017
CNN Debuts "Soundtracks: Songs That Defined History" On Thursday, April 20, at 10:00 PM ET
New CNN Original Series Features Interviews with Music Legends Including Billy Joel, Smokey Robinson, Paul Simon and Pat Benatar among others  
Exclusive Soundtracks Playlists Available Only on Apple Music
 NEW YORK – March 29, 2017 – Soundtracks: Songs That Defined History, from executive producers Dwayne Johnson and Dany Garcia (Seven Bucks Productions) and Emmy and Peabody Award winners Maro Chermayeff and Jeff Dupre (Show of Force), will premiere Thursday, April 20, at 10:00 p.m. ET/PT on CNN.  The new eight-part, hour-long CNN Original Series explores the music tied to pivotal moments in history. From the March on Washington to the riots at Stonewall – every episode will illuminate how music has played an integral role in celebrating, criticizing, and amplifying these seismic events in our collective history. Hiram Garcia and Brian Gewirtz (Seven Bucks Productions), Joshua Bennett and Mira Chang (Show of Force), and Amy Entelis and Lizzie Fox (CNN) also serve as executive producers.  Soundtracks will premiere Fridays at 10 p.m. ET/PT beginning June 2.
"We are excited to be partnering with CNN and Show of Force to take our global audience on a unique journey through the songs that define some of our nation's most pivotal turning-points," said executive producers and Seven Bucks Productions co-founders Dwayne Johnson and Dany Garcia. "Music is our soul, and we have a deep appreciation for it here at Seven Bucks and the defining role it plays in helping to tell our stories."
Soundtracks features rare archival footage alongside interviews with legendary musicians, journalists, historians and other notable figures including Dwayne Johnson, Billy Joel, Smokey Robinson, Andra Day, Pat Benatar, Patti LaBelle, Ben Harper, Paul Simon, Melissa Etheridge, Master P, George Clinton, Anderson Cooper, Van Jones, Dan Rather, Billie Jean King, Neil DeGrasse Tyson, Reverend Al Sharpton, and more.
The series premiere, "The Assassination of Martin Luther King Jr.," explores the music that kept the spirit of the civil rights movement alive following King's death–from James Brown's black power anthem, "Say It Loud (I'm Black and I'm Proud)" to Kendrick Lamar's searing protest song, "Alright," inspired by the Black Lives Matter movement. The music in the episode celebrates the strength and solidarity of the African American experience while reminding us how far we still have to go. Subsequent episodes cover September 11th, Kent State and the Vietnam War, Hurricane Katrina, the fall of the Berlin Wall, the moon landing, the Stonewall riots and the famous tennis match between Billie Jean King and Bobby Riggs which galvanized the women's movement.
To celebrate the series, CNN will offer exclusive Soundtracks content on Apple Music.  Starting today, fans can enjoy Soundtracks-branded playlists tied to each episode, as well as playlists created by some of CNN's most recognizable anchors and Original Series hosts like Chris Cuomo, Don Lemon, Anthony Bourdain and Lisa Ling – all available in the CNN "Curator" section on Apple Music.
Soundtracks will be available On Demand the day after the broadcast premiere on cable VOD and on CNNgo via iPhone, iPad, Apple TV, and other devices, and via desktop at www.cnn.com/go.  Soundtracks is produced by Show of Force and Seven Bucks Productions.
About Seven Bucks Productions
Co-founded by Dwayne Johnson and producing partner Dany Garcia, Seven Bucks Productions is a multi-platform production company pioneering original content for television, film, emerging technologies, and digital networks. Crossing all entertainment verticals, Seven Bucks Productions creates innovative content rooted in authenticity, strong storytelling, and passion.  Seven Bucks Productions has an ever-expanding slate including tent-pole movies such as Paramount's Baywatch, Sony's Jumanji, New Line's Shazam, Universal's The Janson Directive and Legendary's Skyscraper. The company also produces original television programming including HBO's "Ballers," Spike TV's "Rock the Troops," CNN's "Soundtracks" and HBO Documentary Films "Rock and a Hard Place."
About Show of Force
Founded in 2006 by Maro Chermayeff and Jeff Dupre, Show of Force creates award-winning feature documentaries and event television series. Recent projects include We The Voters, 20 short films and an impact campaign that offered a fresh perspective on democracy, politics, and US governance in the run up to the 2016 Presidential Election, produced with Paul Allen's Vulcan Productions. Other recent projects include A Path Appears and Emmy Honors-winner Half the Sky: Turning Oppression into Opportunity for Women Worldwide. Both projects are based on the bestselling books by Pulitzer Prize-winning New York Times columnists Nicholas Kristof and Sheryl WuDunn, and both were comprised of two 4-hour broadcast series on PBS. The series' impact campaigns reached more than 40 million people worldwide and generated 3 billion media impressions. Our feature-length HBO documentary Marina Abramovic: The Artist is Present premiered at Sundance and received both a Peabody and an Emmy Award, as well as the Audience Award at the 2012 Berlin Film Festival. Kehinde Wiley: An Economy of Grace won the Jury Prize for Best Documentary Short at the 2014 SXSW Film Festival and was shortlisted for an Academy Award nomination. Our first digital series, Eminent Domains, profiled legendary New York apartment buildings and helped launch Vanity Fair Magazine's digital channel for Condé Nast Entertainment in 2013. In 2005, Chermayeff, Dupre and a group of 18 filmmakers embarked on a six-month deployment to the Persian Gulf aboard the USS Nimitz. The resulting ten-part series CARRIER aired on PBS in 2008 and won an Emmy for Outstanding Cinematography.
About CNN Original Series
The CNN Original Series group develops non-scripted programming for television via commissioned projects, acquisitions and in-house production. Amy Entelis, executive vice president of talent and content development, oversees CNN Original Series and CNN Films for CNN Worldwide.  Lizzie Fox, vice president of current programming, supervises production of all CNN Original Series.
Press contact – Heather Brown; 212-275-8428; Heather.Brown@turner.com