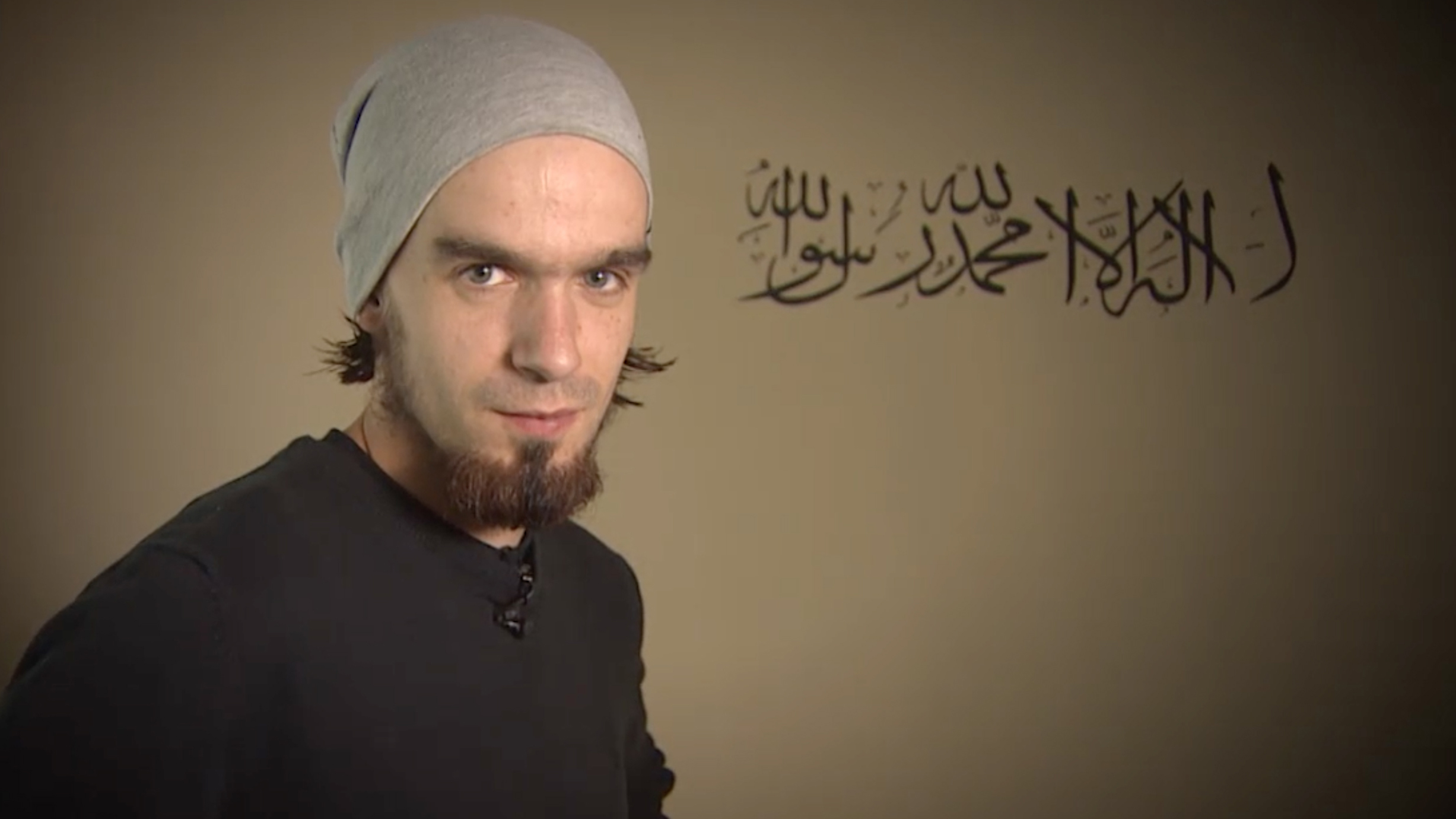 Clarissa Ward
March 27th, 2017
MEET THE ISIS SOLDIER NEXT DOOR IN NEW CNN DOCUMENTARY 'ISIS: BEHIND THE MASK'
New primetime special from Clarissa Ward premieres Friday, March 31 at 10pm ET
on CNN/U.S. and CNN International
He plays video games, hangs out with his friends and even collects welfare payments from his home country of Belgium. On the outside, 28-year-old Younnes Delefortrie looks like many young Belgians, but this former altar boy joined ISIS in Syria and now he's back on the streets of Belgium.
"I'm not a Belgian, I am Muslim. Every Muslim in the world, even if he has a beard from one meter to one millimeter, has to believe in caliphate," says Delefortrie.
CNN senior international correspondent Clarissa Ward has a rare, unfiltered look at the life and mind of an ISIS soldier. ISIS: Behind the Mask premieres Friday, March 31 at 10pm ET on CNN/U.S. and CNN International.   
A week after the deadly terror attack in central London and a year after the worst terror attack in Belgium's history, Ward explores the origin of Delefortrie's radicalization and traces his journey to Syria and back.
"I have spent years covering radicalization and terrorism," says Ward. "Talking to Younnes really gives you a window onto the mentality of many Western jihadis and the complexities and contradictions they embody."
It is estimated that at least 540 Belgians have gone to Syria and Iraq to fight jihad. Per capita, that is more than any other country in Western Europe. ISIS: Behind the Mask is the story of why they go and what happens when they come home.
Belgium is also is one of 26 European countries with open borders that allow people to move and work freely, making it easy for terrorists to cross multiple borders possibly unchecked.
And while Belgium has some of the most restrictive gun laws in the West, Ward discovers just how easy it is to purchase an assault rifle. After a few phone calls and secret meetings, she is blindfolded and taken to a small-time drug dealer who shows her an AK-47 – similar to the ones used in the Paris attacks in November 2015 – with a black market value of about $3,000.
Pieter Van Ostaeyen is a writer who studies the movements and motivations of Western jihadists. He tells Ward that the rise of right-wing parties and growing Islamophobia is causing many Muslims to feel increasingly alienated, which plays into the hands of ISIS recruiters.
"The Islamic State wants to drive a wedge between Muslims and non-Muslims in the West," says Van Ostaeyen. "They want them to be infuriated and to actually go out to join the Islamic State and carry out attacks."
ISIS fighters returning from Syria pose a unique challenge for Belgian authorities as they try to work out who comes back to live and who comes back to kill. Delefortrie says he has no intention of attacking Europe but is instead focused on the next generation, even naming one of his sons "Osama" after his "hero", Osama bin Laden.
"The ideology is Islam…it's already here, you cannot hide," says Delefortrie. "We are Muslims who are dreaming of a caliphate. It will happen. It's a promise of Allah."
ISIS: Behind the Mask replays at 1am ET on CNN/U.S. and on Saturday, April 1 at 8am ET / 3pm ET and Sunday, April 2 at 1am ET / 11pm ET on CNN International.
###