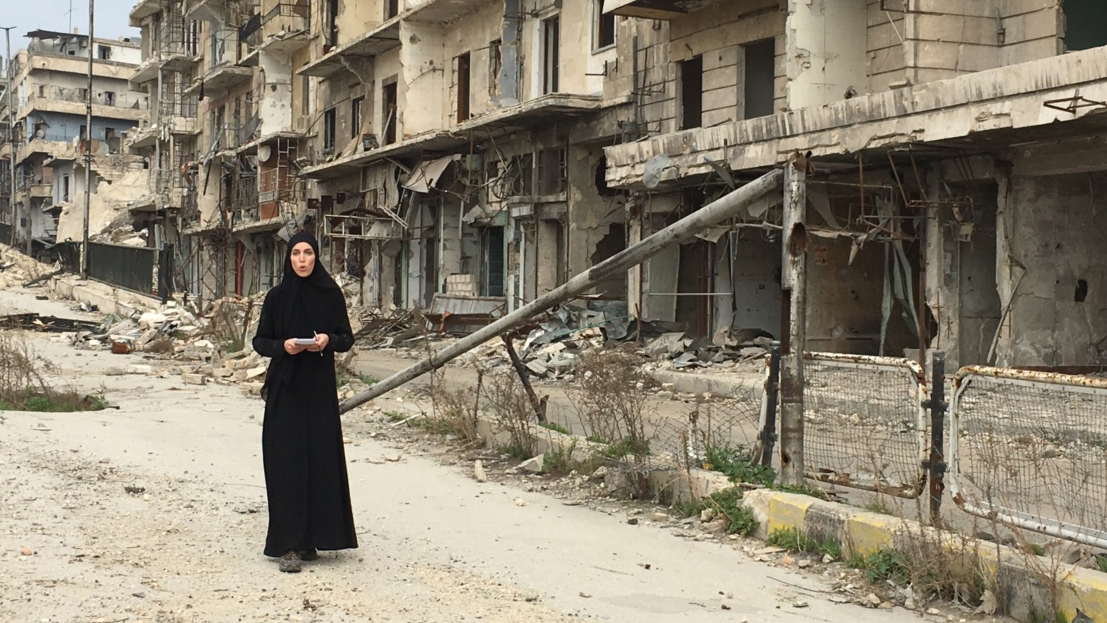 Clarissa Ward
March 21st, 2017
Overseas Press Club Honors CNN for 'Undercover in Syria' Series
The Overseas Press Club of America has honored CNN's 'Undercover in Syria' series with the David Kaplan Award for Best TV or video spot news reporting from abroad. They will present the award, which honors the finest international reporting, at its annual ceremony on Thursday, April 27 in New York. CNN President Jeff Zucker will be on hand to deliver the keynote address.
Reported by senior international correspondent Clarissa Ward and produced by Salma Abdelaziz, 'Undercover in Syria' took viewers inside rebel-held territory for an exclusive series of reports on what life was like under the bombs. CNN was the only Western media to witness the effects of Russian bombardment first hand and go inside the devastation of rebel-held Aleppo.
"The Overseas Press Club is one of the oldest and most respected collection of journalists in the business," says Ward. "It's hugely exciting to win this award, and particularly for a story that I truly believe the world needed to see and hear."
Following that exclusive access, Ward was invited to testify to the UN Security Council about what she witnessed in Aleppo.
This is the second David Kaplan Award given to CNN for its coverage of Syria. In 2013 the OPC recognized CNN's 'Damascus Undercover' series for its extraordinary access to life in Syria over an extensive period in the summer of 2012. It was reported by CNN senior international correspondent Nima Elbagir, who was not identified at the time for security concerns.
See the complete list of 2017 winners here: https://opcofamerica.org/overseas-press-club-announces-22-award-winners/