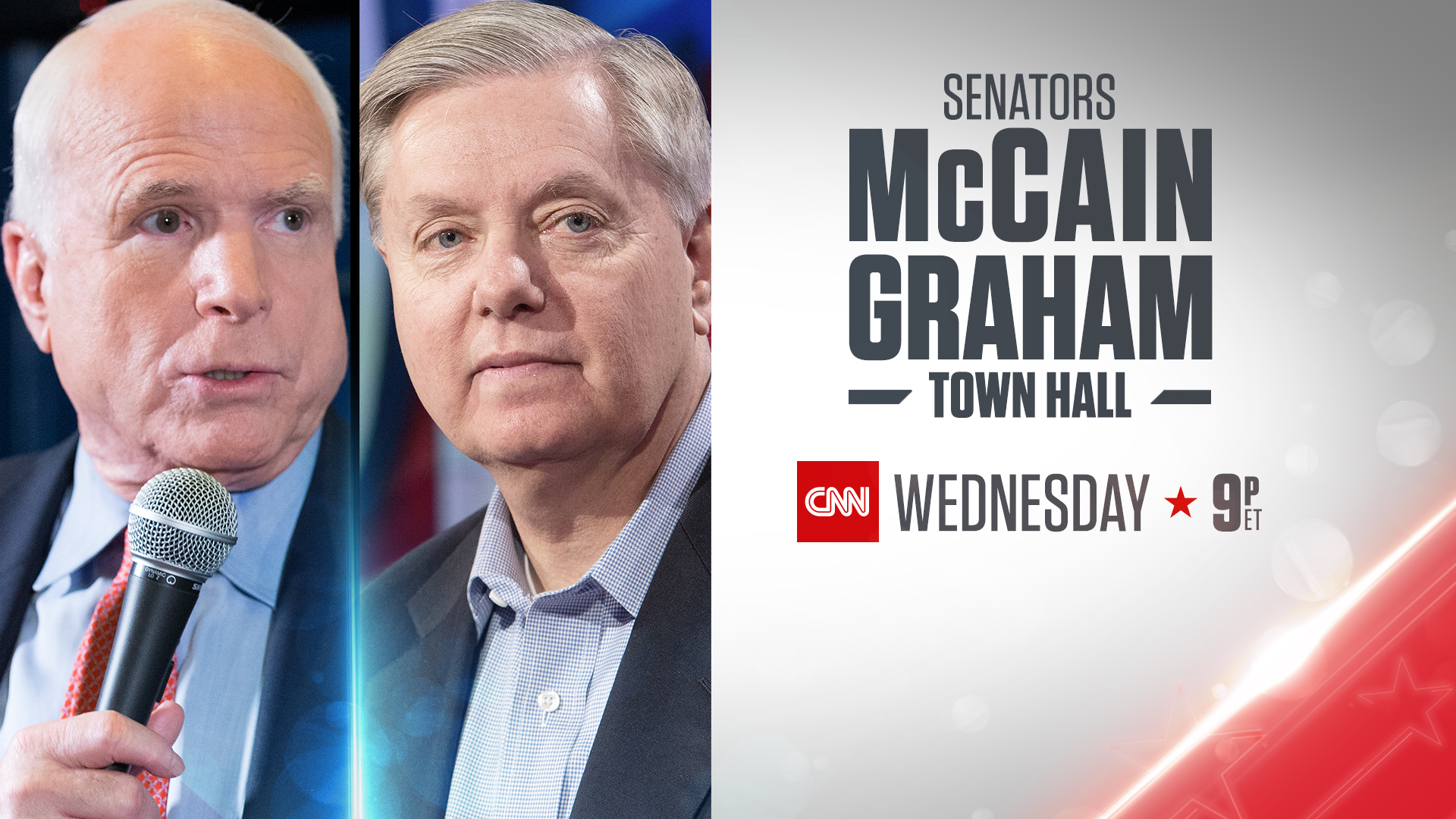 Dana Bash
February 23rd, 2017
CNN to Host Town Hall with Sen. Graham and Sen. McCain on March 1
CNN TO HOST TOWN HALL WITH SEN. LINDSEY GRAHAM AND SEN. JOHN MCCAIN ON MARCH 1
CHIEF POLITICAL CORRESPONDENT DANA BASH TO MODERATE ONE-HOUR PRIMETIME EVENT
WASHINGTON, D.C. – Feb. 23 – CNN will host a Town Hall with Senators John McCain and Lindsey Graham on Wednesday, March 1 at 9 p.m. ET.
A day after President Donald Trump's first address to Congress, CNN chief political correspondent Dana Bash will moderate a conversation with the two veteran Republican Senators and a live studio audience at The George Washington University.
McCain, Senate Armed Services Chair, and Graham, Chairman of the Senate Subcommittee on Crime and Terrorism, will discuss key issues facing the country including America's place on the world stage, U.S. Russian policy, immigration and other national security issues facing Americans at home.
The live event will air on CNN, CNN en Español, CNN International, CNNgo, Westwood One Radio Network and on CNN Channel 116 on Sirius XM.
# # #