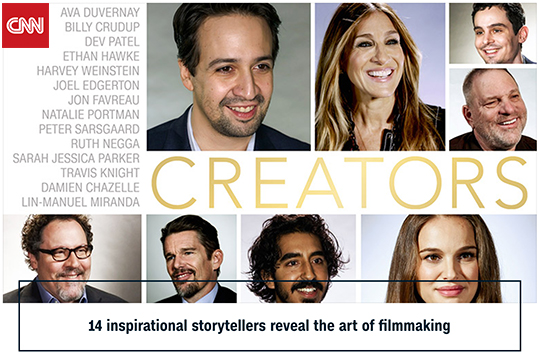 Entertainment
February 21st, 2017
CNN Debuts an Oscar Video Project "Creators"
Lin-Manuel Miranda, Natalie Portman, Sarah Jessica Parker – You know their work, now hear their stories.
CNN Entertainment sat down with with some of Hollywood's most talented actors and Oscar-nominees to discuss their path to success, creative approach to filmmaking and their inspiration. 
Explore the series of intimate videos from 2017 Oscar nominated artists at cnn.com/specials/entertainment/creators.