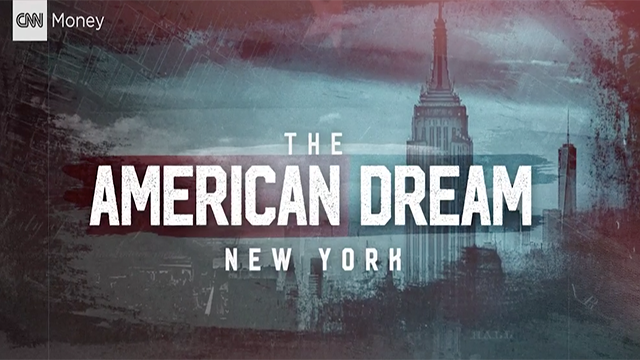 CNN DIGITAL
February 6th, 2017
CNNMoney Presents The American Dream: New York
Is the American Dream still possible?
In CNNMoney's new multi-part documentary series, The American Dream: New York, CNN correspondent Cristina Alesci speaks to New York's most successful offspring to find out how living in New York during the first half of the twentieth century shaped their drive for success.
The project features J. Crew CEO Mickey Drexler, Xerox CEO Ursula Burns, former Federal Reserve Chairman Alan Greenspan, hip-hop legend Russell Simmons and Starbucks CEO Howard Schultz. Each person reveals the obstacles they faced, the heroes who inspired them and the relentless ambition that drove them to succeed against all odds. While their careers, talents and individual narratives are all different, what unites them are a common origin and a passion for preserving the ability of future generations to rise like they did.
The full series is available online with accompanying articles, on CNNgo and will air on CNN International.