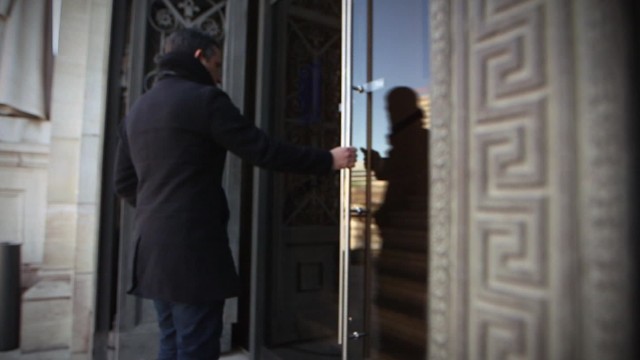 CNN
February 2nd, 2017
"PASSPORTS IN THE SHADOWS"/ PASAPORTES EN LA SOMBRA" YEARLONG JOINT INVESTIGATION BY CNN AND CNN EN ESPANOL EXPOSES ALLEGED PASSPORT FRAUD IN VENEZUELA AND IRAQ
TWO-PART SERIES AIRS ON AC360° FEBRUARY 6 AND FEBRUARY 8
"PASSPORTS IN THE SHADOWS"/ PASAPORTES EN LA SOMBRA"
YEARLONG JOINT INVESTIGATION BY CNN AND CNN EN ESPANOL EXPOSES ALLEGED PASSPORT FRAUD IN VENEZUELA AND IRAQTWO-PART SERIES AIRS ON AC360° FEBRUARY 6 AND FEBRUARY 8
"Passports In The Shadows," a two-part joint investigation by CNN and CNN en Espanol airing on February 6 and February 8 within AC360°(8-9pm ET, CNN), uncovers an alleged sale of passports and visas from the Venezuelan embassy in Iraq, as well as how U.S. officials have known about other passport irregularities in Venezuela for more than a decade.The yearlong investigation showcases an account by a whistleblower, the former legal adviser to the Venezuelan embassy in Baghdad, who provided CNN with comprehensive reports of the alleged activity inside the embassy and the government officials' dismissal of the allegations.
CNN tracks down the former general in charge of the country's immigration office, now living in Miami under political asylum, who details the corruption he says he witnessed for years, including the issuing of fraudulent passports. CNN and CNN en Espanol conducted interviews in the U.S., Venezuela, Spain and the UK over the past year.
Additionally, CNN has obtained a confidential intelligence report from Latin American countries that links the new vice president of Venezuela, Tareck El Aissami, to the issuance of passports to individuals from the Middle East as well as people linked to the terrorist group Hezbollah.
Also featured in the series is an exclusive interview with the head of Europol, who reveals that  fraudulent passports can enable terrorists to move freely around the world.
"If we don't get our arms around this, people are going to die," warns Roger Noriega, former ambassador to the Organization of American States, as a Venezuelan passport is valid in more than 130 countries, not including the U.S.
CNN Senior Investigative Correspondent  Drew Griffin and Rafael Romo, CNN en Espanol Anchor and host of global affairs news program Mirador Mundial, led the coverage of this story with reports presented in both English and Spanish. The report will also be featured on CNN Digital platforms. The project was headed by Richard Griffiths, vice president & Sr. editorial director for CNN and produced by CNN Senior Investigative Producer Scott Zamost and CNN en Espanol Producer Kay Guerrero.
Press Contact:  Shimrit Sheetrit – 310-788-6796.  Shimrit.sheetrit@turner.com