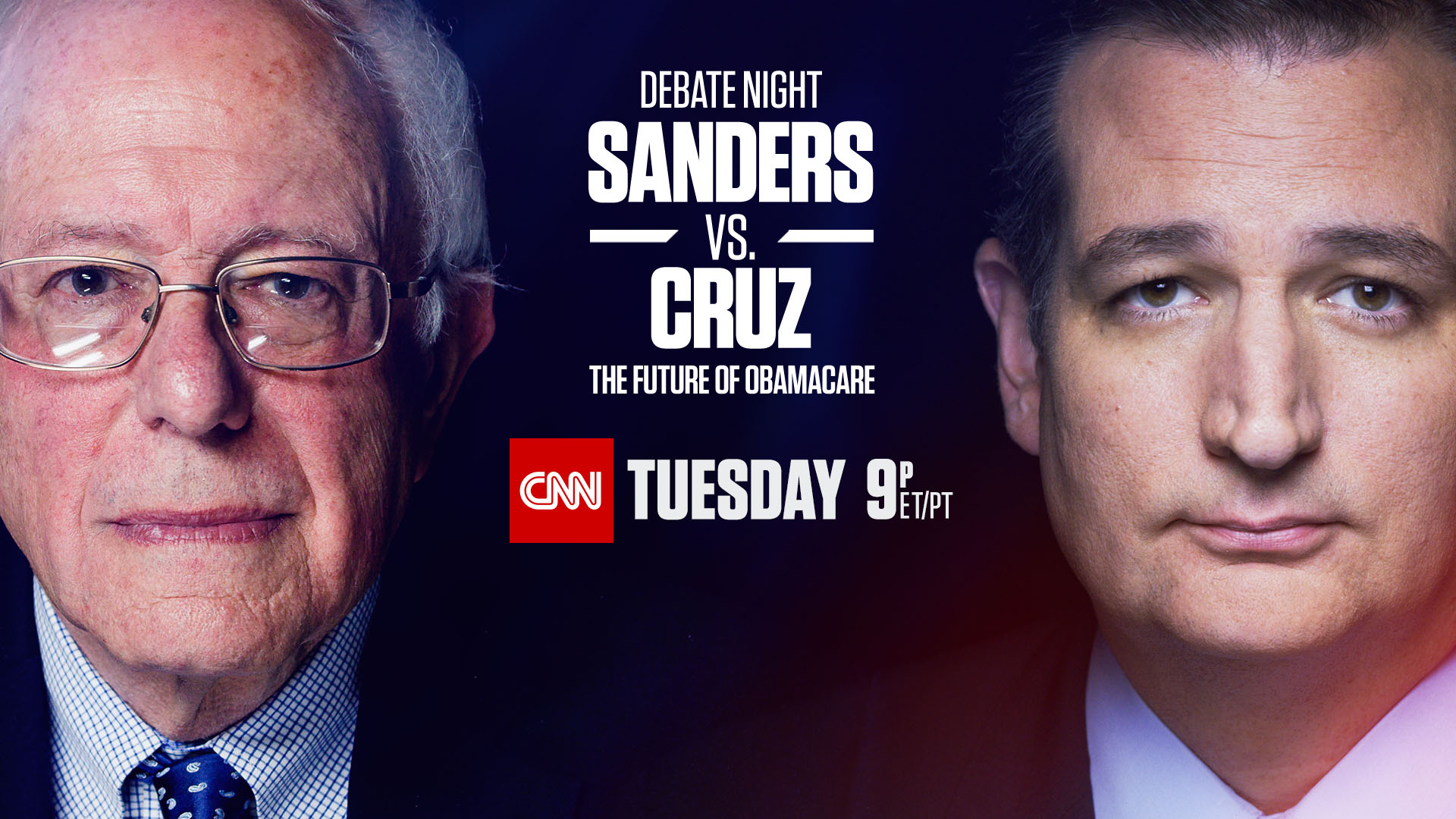 CNN Press Releases
February 1st, 2017
CNN to Host Debate Night with Bernie Sanders and Ted Cruz on Feb. 7
CNN TO HOST DEBATE NIGHT WITH BERNIE SANDERS AND TED CRUZ ON FEB. 7
JAKE TAPPER AND DANA BASH TO MODERATE LIVE TOWN HALL DEBATE ON THE FUTURE OF OBAMACARE
WASHINGTON, D.C.—Feb. 1, 2017— CNN anchor Jake Tapper and chief political correspondent Dana Bash will moderate a Town Hall Debate with Vermont Senator Bernie Sanders and Texas Senator Ted Cruz on the future of Obamacare at 9 p.m. on Tuesday, Feb. 7.
President Donald Trump has made repealing and replacing the Affordable Care Act one of his top priorities while Congressional Democrats are opposed. Sanders, an opponent of repealing Obamacare, and Cruz, a supporter of the President's healthcare agenda, will join Tapper and Bash to debate the fate of former President Barack Obama's signature legislation and the GOP's approach to healthcare.
Sanders and Cruz, runners-up for their respective presidential party nominations, will also field questions from voters around the country at the Town Hall Debate, taking place at The George Washington University.
The 90-minute event will air on CNN, CNN en Español, CNN International, CNNgo, Westwood One Radio Network and on CNN Channel 116 on Sirius XM.
# # #