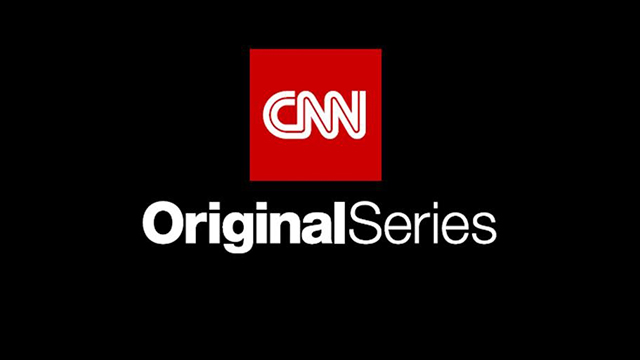 Believer
January 31st, 2017
CNN DEBUTS NEW ORIGINAL SERIES, BELIEVER WITH REZA ASLAN, ON SUNDAY, MARCH 5, AT 10PM ET/PT
Finding Jesus: Faith, Fact, Forgery
Returns for Season Two at 9PM ET/PT
Believer Trailer: http://cnn.it/2k50uH9
Finding Jesus S2 Trailer:  http://cnn.it/2ktXNLU
NEW YORK – Jan. 31, 2017 – Believer with Reza Aslan, a new six-part CNN Original Series, will debut on Sunday, March 5, at 10 p.m. ET/PT. The spiritual adventure series follows religion scholar and best-selling author Aslan as he immerses himself in customs and faith rituals around the globe, exploring Ultra-Orthodox Judaism in Israel, Scientology in the U.S., Hindu asceticism in India, Vodou in Haiti, Santa Muerte in Mexico, and an apocalyptic doomsday cult in Hawaii.  The hour-long series, produced by Whalerock Industries with executive producers Aslan, Lloyd Braun, Liz Bronstein and Chris Cowan, will also air on CNN International.

The season two premiere of Finding Jesus: Faith, Fact, Forgery will precede Believer at 9 p.m. ET/PT.  The six-part series reveals fascinating new insights into the historical Jesus using the latest state-of-the-art scientific techniques and archaeological research. The stories are guided by dramatizations along with expert commentary from a first-class panel of faith leaders and representatives from the world's leading universities.
In its freshman season, Finding Jesus ranked #1 across cable news in its time period among total viewers.  The series is produced by Nutopia with executive producers Ben Goold and Jane Root.
Believer and Finding Jesus will be available On Demand the day after the linear premieres on cable VOD and on CNNgo via iPad, Roku, AppleTV, Amazon Fire, and desktop at www.cnn.com/go.
About CNN Original Series
The CNN Original Series group develops non-scripted programming for television via commissioned projects, acquisitions and in-house production. Amy Entelis, executive vice president of talent and content development, oversees CNN Original Series and CNN Films for CNN Worldwide.  Lizzie Fox, vice president of current programming, supervises production of all CNN Original Series.
###