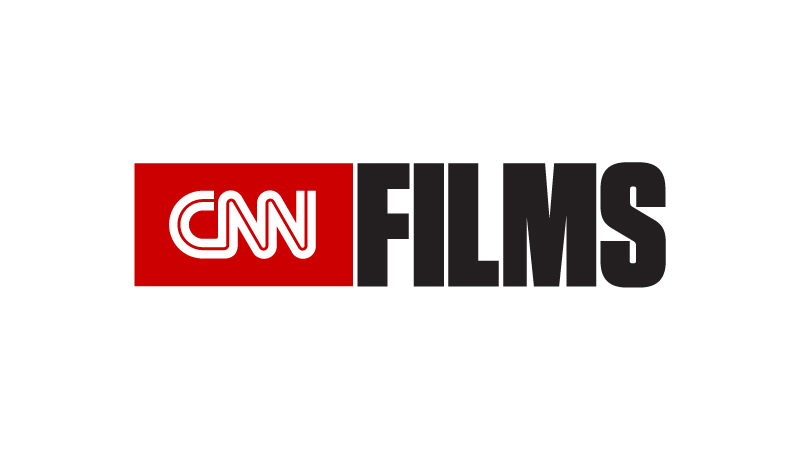 Sundance Film Festival
January 26th, 2017
Gravitas Ventures acquires U.S. distribution rights for Greg Barker's 'Legion of Brothers' produced by Passion Pictures/CNN Films at Sundance
Additional screenings at Sundance scheduled
for Saturday, Jan. 28 & Sunday, Jan. 29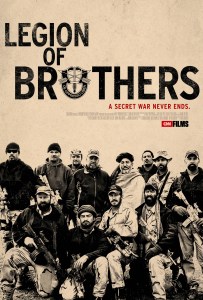 Park City, Utah – CNN Films and Gravitas Ventures have closed on a deal for the sale of U.S. content distribution rights, other than television, for acclaimed filmmaker Greg Barker's LEGION OF BROTHERS, fewer than 36 hours following the film's several minute-standing ovation reception at its 2017 Sundance Film Festival world premiere.  The deal means Gravitas Ventures will acquire theatrical, SVOD, electronic sell-through, and other platform exhibition rights; CNN Films will retain rights to broadcast the film on CNN/U.S. and on CNN-branded authenticated television platforms.  The film will continue to screen with the U.S. Documentary Premieres (Saturday, Jan. 28, and Sunday Jan. 29).
Barker's evocative, moving film reveals the 'secret' story of the fewer than 100 U.S. Army Special Forces soldiers deployed to Afghanistan immediately following the attacks on the United States on September 11, 2001. Barker (Manhunt, 2013 Sundance Film Festival) drew upon unprecedented access to several of these Green Berets, who, driven by a sense of justice, set off to serve as Afghanistan's liberators in 2001, only later to confront the tragic and brutal realities of war. The film draws upon their extraordinary battlefield valor and their complex and powerful emotional experiences as American warriors when they returned.
"Gravitas is honored to collaborate with CNN and Greg Barker to share this powerful, true story of these U.S. Army Special Forces that is just as timely today as it was amazing in 2001," said Gravitas Ventures CEO and founder, Nolan Gallagher.
The agreement between CNN Films and Gravitas Ventures comes on just Day 5 of the 2017 Sundance Film Festival. International distribution rights for the film were sold to Content Media Corporation ahead of its Sundance opening.
"We were delighted by the powerful reaction to the film at the Sundance premiere and we are pleased to partner with Gravitas Ventures, with its proven track record for maximizing the theatrical and streaming distributions for important films like Greg's," said Amy Entelis, executive vice president for talent and content development for CNN Worldwide.  "Our collaboration with Gravitas will bring LEGION OF BROTHERS to audiences in theaters and other platforms in 2017."
The deal between CNN Films and Gravitas Ventures was negotiated by Stacey Wolf, vice president for business affairs for CNN, on behalf of CNN Films, and by Nolan Gallagher, CEO of Gravitas Ventures, on the company's behalf.  Cinetic was the sales agent for the deal.
LEGION OF BROTHERS is produced by John Battsek and Greg Barker of Passion Pictures, and Peter Bergen and Tresha Mabile. The film is executive produced by Amy Entelis of CNN Films and Vinnie Malhotra. The supervising producer for LEGION OF BROTHERS is Courtney Sexton, vice president for CNN Films.
#     #      #
For images associated with the film, please visit (image credit, 'Courtesy of CNN Films'):
http://brandcentral.turner.com/download/downloadimagesLink.aspx?id=26d7416c-bc9a-4f8c-a6b2-f415c51490ce
About Passion Pictures
Passion Pictures films division is a double Academy Award winning independent production company and one of the most successful and prolific producers of feature documentary films in the international marketplace. Starting with Academy Award-winning ONE DAY IN SEPTEMBER in 1999, the company has since been responsible for over thirty feature documentaries, including: Academy Award nominated RESTREPO; Academy shortlisted THE TILLMAN STORY (Winner Best Historical Doc Emmy 2012); Prime Time Emmy winning MANHUNT; BAFTA Outstanding Debut Winner THE IMPOSTER, and Academy Award and BAFTA winning SEARCHING FOR SUGAR MAN.  More recently, Passion produced the 2016 Peabody-winning and 2016 BAFTA nominated LISTEN TO ME MARLON (Winner: 2016 Peabody Award and BAFTA Nominated 2016; Shortlisted: Academy Award 2016, Winner: IDA Creative Recognition for Best Writing 2015, Winner: 2016 Peabody Award and BAFTA Nominated 2016; Nominated: Primetime Emmy: Exceptional Merit in nonfiction Filmmaking 2016), and the 2016 Academy Award Nominated WINTER ON FIRE.
About CNN Films
CNN Films, celebrating its fifth year in 2017, produces and acquires documentary feature and short films for theatrical and festival exhibition and distribution across CNN's multiple platforms.  Amy Entelis, executive vice president of talent and content development, oversees the strategy for CNN Films; Courtney Sexton, vice president for CNN Films, works day-to-day with filmmakers to oversee projects.  For more information about CNN Films, please visit www.CNN.com/CNNFilms and follow @CNNFilms via Twitter.
About CNN
CNN Worldwide is a portfolio of two dozen news and information services across cable, satellite, radio, wireless devices and the Internet in more than 200 countries and territories worldwide. Domestically, CNN reaches more individuals on television, the web and mobile devices than any other cable TV news organization in the United States.  Internationally, CNN is the most widely distributed news channel reaching more than 320 million households abroad; and CNN Digital is a top network for online news, mobile news, and social media.  Additionally, CNN Newsource is the world's most extensively utilized news service partnering with hundreds of local and international news organizations around the world. CNN is division of Turner Broadcasting System, Inc., a Time Warner Company.
About Gravitas Ventures
Gravitas Ventures is a leading all rights distributor of independent cinema. Founded in 2006, Gravitas connects independent filmmakers and producers with distribution opportunities across the globe. Working with more than 500 content partners, Gravitas Ventures has distributed thousands of films into over 100 million homes. Recent releases include Katie Holmes' feature directorial debut, All We Had, Jonathan Hock's Fastball, Colin Hanks' All Things Must Pass, Being Evel from Academy Award®winning director Daniel Junge and producer Johnny Knoxville, Backstreet Boys: Show 'Em What You're Made Of, and For The Love of Spock from Director Adam Nimoy.  For more information, please visit gravitasventures.com, follow @GravitasVOD on Twitter and @gravitasventures on Instagram.
-30-
For CNN Films    Jennifer Dargan                      jennifer.dargan@turner.com                                 202.515.2950