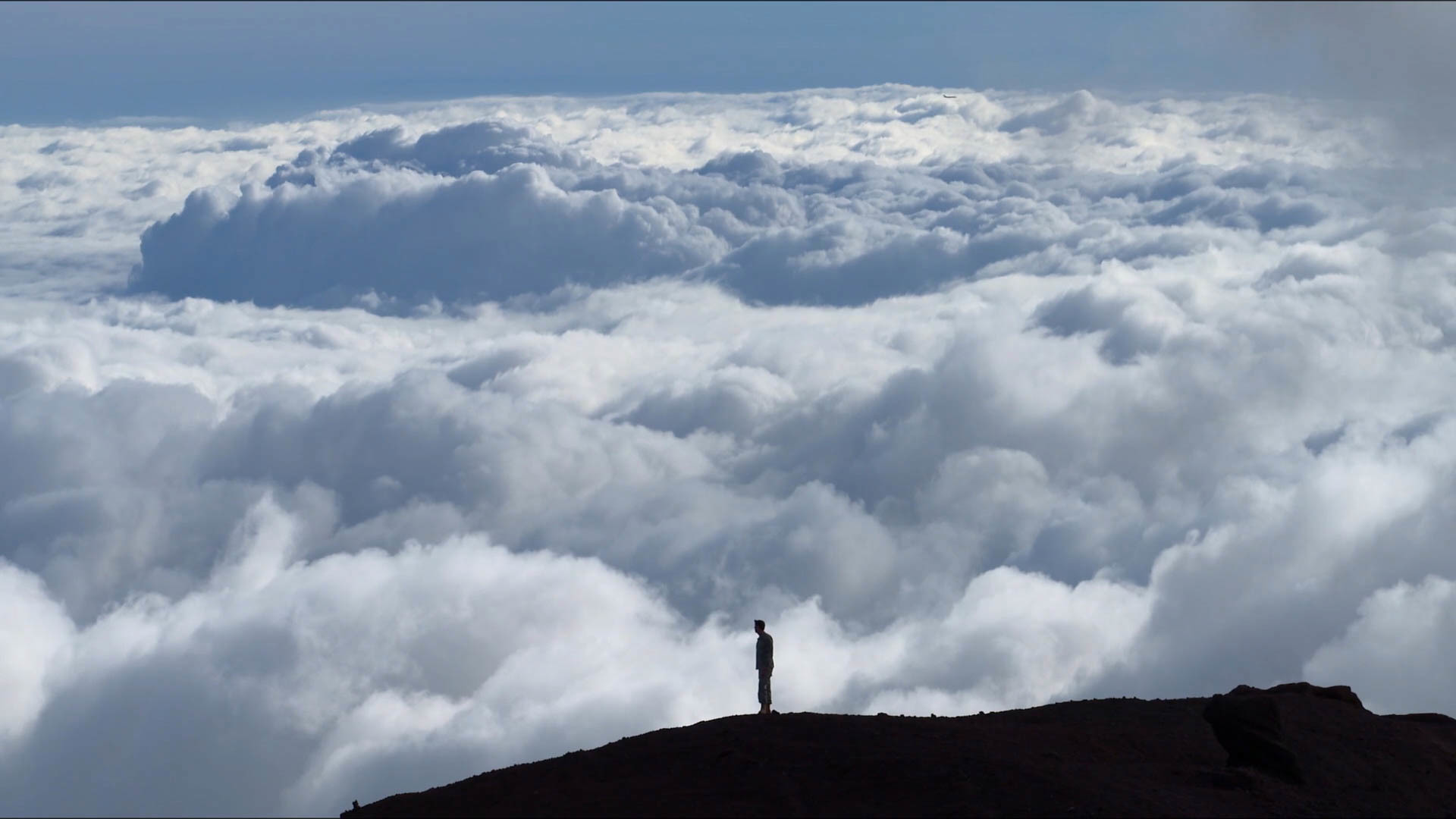 CNN Special Programming & Documentaries
January 24th, 2017
International Rights for Greg Barker's 'Legion of Brothers' Acquired on Eve of Sundance by Content Media Corporation
CNN Films and Passion Pictures-produced documentary had World Premiere
at the Sundance Film Festival on Saturday, January 21
Park City, Utah – On the eve of the Sundance Film Festival, Content Media Corporation and CNN Films jointly announced an agreement for the international distribution rights to LEGION OF BROTHERS, a film produced by CNN Films and Passion Pictures.
Directed by Greg Barker and produced by John Battsek, Barker, Peter Bergen, Tresha Mabile and executive produced by Amy Entelis and Vinnie Malhotra, the film had its world premiere at the 2017 Sundance Film Festival on Saturday, January 21, at the MARC in Park City, Utah.  The next public screenings for the film are Saturday, January 28 at 8:30pm at the Prospector Square Theatre in Park City, and Sunday, January 29 at 6:15pm at the Grand Theatre in Salt Lake City.
LEGION OF BROTHERS tells the story of the fewer than one hundred Special Forces troops that were deployed to Afghanistan immediately after the September 11 attacks, for a secret war initiated by the United States government. In coalition with the rebels of the Northern Alliance, these troops faced off against the Taliban and al-Qaeda, successfully driving both out of power by the end of 2001, with minimal coalition casualties and without conventional, large-scale military operations.  Despite this victory, the U.S. and its allies soon became mired in a seemingly unending war.
Acclaimed filmmaker Greg Barker (Manhunt, 2013 Sundance Film Festival) expertly reveals this little-known story, drawing upon unprecedented access to several of the Green Berets who played pivotal roles in the associated covert missions.  Driven by a sense of justice, these troops left family members unaware of their mission as they set off to serve as Afghanistan's liberators, only to confront the tragic and brutal realities of war.  Reflecting upon their experiences, and upon the brothers-in-arms they lost on the battlefields, these elite troops offer both a riveting celebration of valor, and a sobering, cautionary tale.
Following Sundance, the documentary will have its international market debut at the EFM in Berlin where Content's president of film Jamie Carmichael and executive vice president of sales and distribution, Jonathan Ford, will introduce the documentary feature to international distributors.
Carmichael said, "We were immediately struck by the emotional power of Greg's film.  We know that there's a tremendous level of interest in all things 'special forces' and this film delivers all of the insider military info you could hope for – but what is surprising is the level of emotion these extraordinary men show.  Clearly they have given much in service of their country and we need to recognize that this service comes at great cost.  The production and CNN need to be congratulated for this important work, and for bringing this story to the fore – we're very proud to be working on this project with them."
"Content Media Corporation, with its impressive theatrical, television, and digital distribution capabilities, is in a strong position to maximize the international footprint of Greg's important film," said Amy Entelis, executive vice president for talent and content acquisitions for CNN Worldwide. "At a time of need for understanding the experiences and lessons of this story, we feel confident that CNN Films and Passion Pictures has found an able partner to ensure the widest global audience for LEGION OF BROTHERS."
The supervising producer for LEGION OF BROTHERS is Courtney Sexton, vice president for program development.  The acquisition deal between CNN Films and Content Media Corporation was negotiated by Stacey Wolf, vice president for business affairs for CNN, on behalf of CNN, and by Libby D'Arcy, vice president of business affairs for Content Media Corporation, on behalf of Content Media Corporation.
In addition to LEGION OF BROTHERS, Content's impressive international sales slate includes the comedy AN ACTOR PREPARES starring Jeremy Irons and Jack Huston; the documentary  BESIDES BOWIE: THE MICK RONSON STORY, directed by Jon Brewer; the sci-fi mystery ORIGIN UNKNOWN; Dan Bush's supernatural thriller heist THE VAULT, starring James Franco, Francesca Eastwood, Taryn Manning and Scott Haze; action-thriller THE WORKER, starring Michael Peña, directed by action director Dan Bradley and produced alongside Jeremy Renner's company The Combine; a documentary feature about the inspiring, Olympic hero turned convicted murder Oscar Pistorius (PISTORIUS); the Manolo Blahnik documentary MANOLO: THE BOY WHO MADE SHOES FOR LIZARDS; the Maria Callas biopic CALLS & ONASSIS, starring Noomi Rapace with Niki Caro directing; and Sci-Fi epic feature HIGHER POWER.
#     #     #
About Content Media Corporation
Content Media Corporation is a global entertainment media company based in London with offices inLos Angeles, New York and Toronto, which owns and distributes a significant library of film, television and digital assets. Content Media Corporation's catalogue contains in excess of 275 theatrical feature titles plus library rights to more than 5,400 hours of TV programming incorporating major drama series, non-fiction entertainment, special event programming, kids' series, TV movies and mini-series. The company also owns significant stakes in Collins Avenue, an LA based entertainment TV production company, Spirit digital media, a digital production company, and film and television production companies Jigsaw Productions, Campfire and Aito Media Group.
About CNN Films
CNN Films, celebrating its fifth year in 2017, produces and acquires documentary feature and short films for theatrical and festival exhibition and distribution across CNN's multiple platforms.  Amy Entelis, executive vice president of talent and content development, oversees the strategy for CNN Films; Courtney Sexton, vice president for content development, works day-to-day with filmmakers to oversee projects.  For more information about CNN Films, please visit www.CNN.com/CNNFilms and follow @CNNFilms via Twitter.
About CNN
CNN Worldwide is a portfolio of two dozen news and information services across cable, satellite, radio, wireless devices and the Internet in more than 200 countries and territories worldwide. Domestically, CNN reaches more individuals on television, the web and mobile devices than any other cable TV news organization in the United States. Internationally, CNN is the most widely distributed news channel reaching more than 320 million households abroad; and CNN Digital is a top network for online news, mobile news, and social media.  Additionally, CNN Newsource is the world's most extensively utilized news service partnering with hundreds of local and international news organizations around the world. CNN is division of Turner Broadcasting System, Inc., a Time Warner Company.
-30-
Contact 
For CNN Films     Jennifer Dargan                    jennifer.dargan@turner.com                          202.515.2950