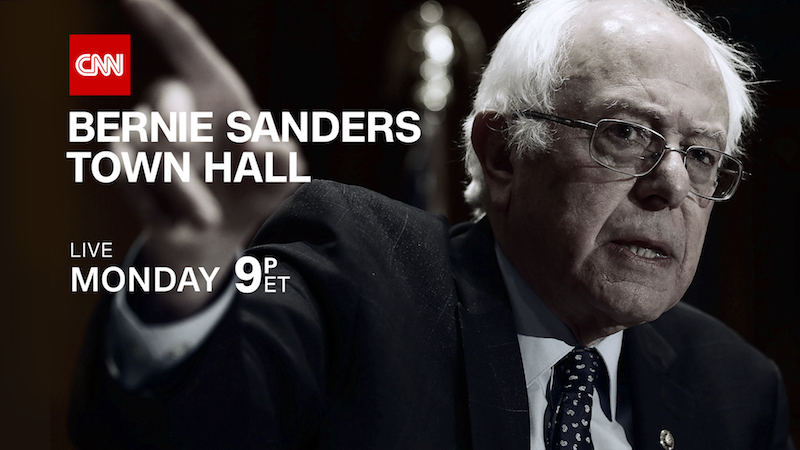 CNN
January 4th, 2017
CNN TO HOST TOWN HALL WITH SENATOR BERNIE SANDERS
PRIMETIME EVENT WILL BE MODERATED BY CNN ANCHOR CHRIS CUOMO ON MONDAY, JAN. 9 AT 9 P.M. ET
Washington, D.C — Jan. 4, 2017 — CNN anchor Chris Cuomo will moderate a primetime Town Hall with former Democratic presidential candidate and Vermont Senator Bernie Sanders, on Monday, Jan. 9 at 9 p.m. ET live from George Washington University.
As President-elect Trump's Inauguration approaches, Cuomo will lead a timely discussion with Sanders and audience members focusing on the major issues facing the nation as well as Democratic strategy for the incoming administration.
The one-hour event will air on CNN, CNN International and will be live-steamed online and across mobile via CNNgo and CNN SiriusXM channel 116.