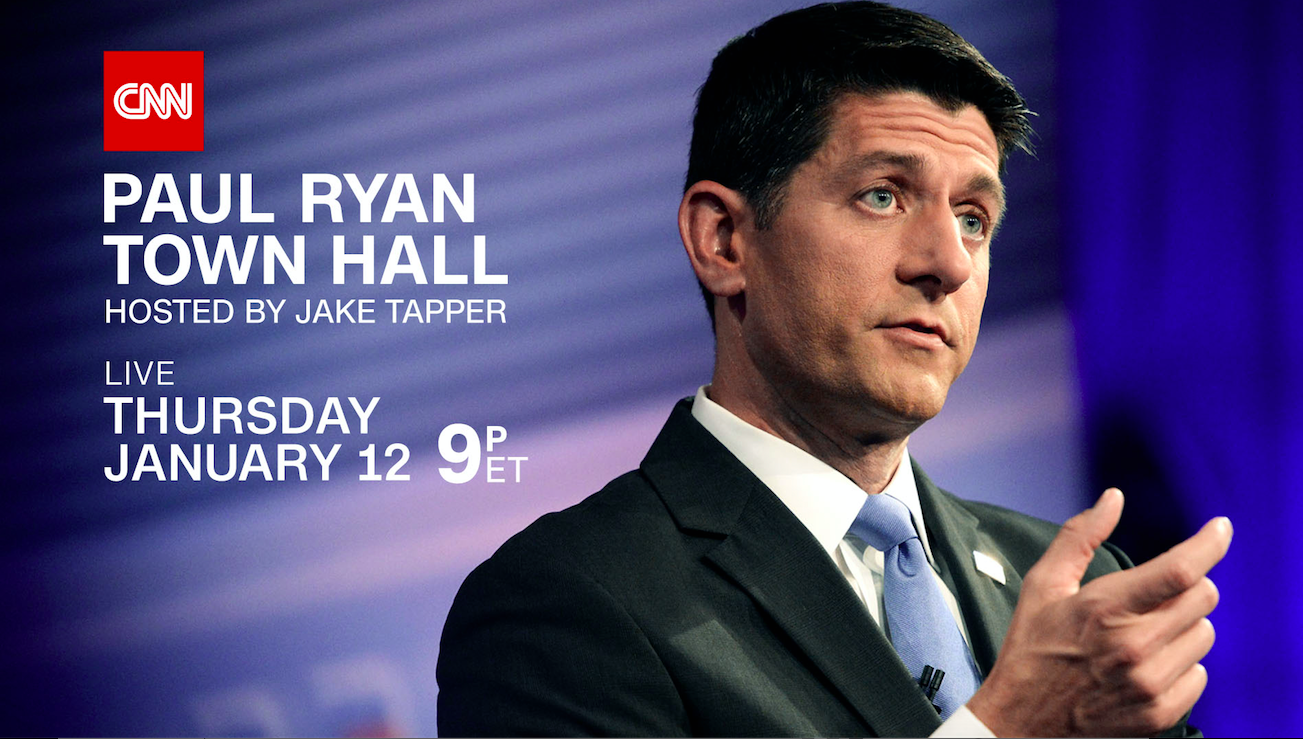 CNN Politics Press Releases
January 3rd, 2017
CNN TO HOST TOWN HALL WITH HOUSE SPEAKER PAUL RYAN
PRIMETIME EVENT WILL BE MODERATED BY CNN ANCHOR JAKE TAPPER ON THURSDAY, JAN. 12 AT 9PM ET
CNN Anchor and Chief Washington Correspondent Jake Tapper will sit down with House Speaker Paul Ryan for a primetime Town Hall on Thursday, Jan. 12 at 9 p.m. ET live from George Washington University.
Just one week before President-elect Trump's Inauguration, Speaker Ryan will discuss the House Republican's "Better Way" agenda for the new administration and field questions from audience members regarding the GOP's strategy for the first 100 days of Trump's presidency.
The one-hour event will air on CNN, CNN International, and will be live-steamed online and across mobile via CNNgo and CNN SiriusXM channel 116.
###