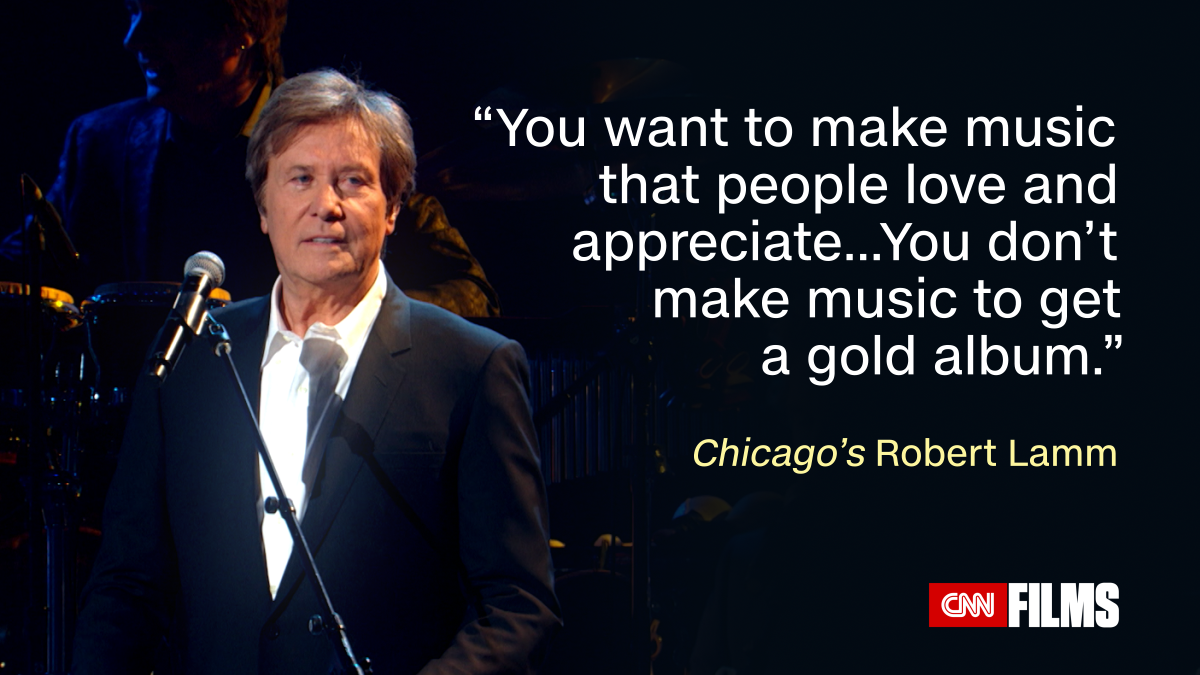 CNN Films
January 1st, 2017
Music Supergroup Chicago Film Premieres Tonight at 8p & 10p Eastern
NOW MORE THAN EVER: The History of Chicago explores the origins, career highlights, personal challenges, and legendary history of the music supergroup Chicago.  Band founders Robert Lamm (keyboards and vocals), Lee Loughnane (trumpet and vocals), James Pankow (trombone), and Walt Parazaider (woodwinds) remain from the original crew, making Chicago America's rock band with the most longevity in history.
Director Peter Pardini tells the mesmerizing story behind Chicago's pop music success as the band celebrates 50 years in 2017.  Their amazing milestones include 36 albums, yearly tours, induction into the Rock and Roll Hall of Fame, two Grammy® award wins (including one for the band's first album, Chicago Transit Authority, for the Grammy® Hall of Fame in 2014), 21 Top 10 singles, five consecutive No. 1 albums, an incredible 25 certified platinum albums, multiple American Music Awards, and more.  
Join @CNNFilms for the debut of #HistoryOfChicago TONIGHT, Sunday, Jan. 1 at 8:00pm and 10:00pm Eastern on CNN/U.S., presented with limited commercial interruption.
###