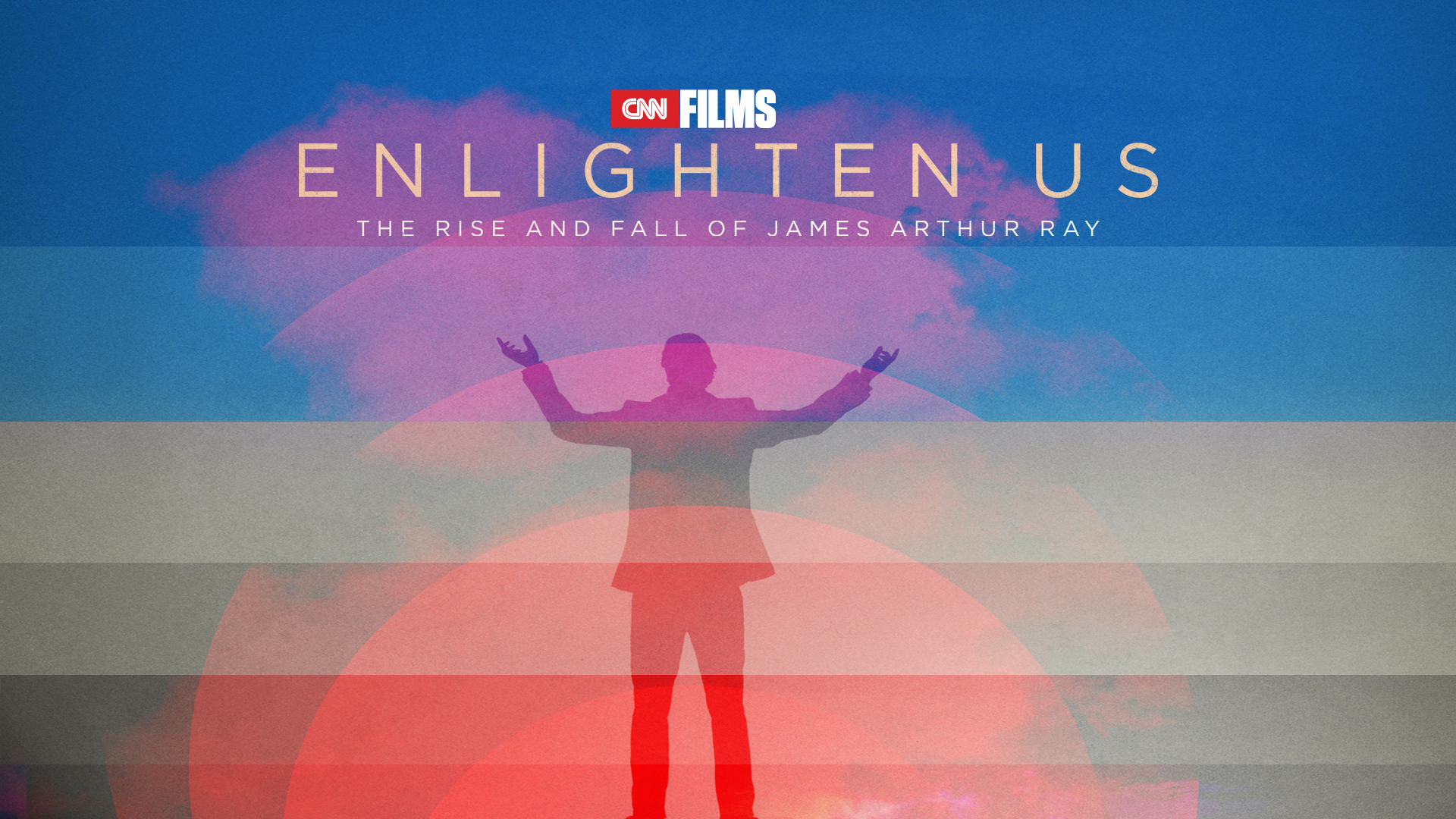 CNN Special Programming & Documentaries
December 1st, 2016
ENLIGHTEN US: The Rise and Fall of James Arthur Ray Premiere Moves to December 03

ENLIGHTEN US: The Rise and Fall of James Arthur Ray, directed by Jenny Carchman, will premiere Saturday, Dec. 03 from 8:00pm to 9:55pm with an encore at 9:55pm to 11:50pm on CNN, with limited commercial interruption. Additional encores of the film are scheduled for Saturday, Dec. 17 from 9:00pm to 11:00pm, and Sunday, Dec. 18 from 2:00am to 4:00am. All times Eastern.
The film explores the origins of the self-help industry, who is offering answers to its followers, and why some are willing to risk so much for guidance. Ray's appearance in the blockbuster 2006 film, THE SECRET, led to career-changing fame and wealth. ENLIGHTEN US tells the story of his rise, fall, and attempts to return to the $11 billion personal growth industry following his conviction for negligent homicide in the deaths of three of his clients at one of his 2009 events.
Digitally, CNN has developed a look at the personal development industry's practices, a timeline of events at James Ray's retreat in Sedona, and excerpts from the film for CNN's mobile platforms and www.CNN.com/EnlightenUs.
The film will also stream via CNNgo (www.CNN.com/go and via CNNgo apps for AppleTV, Roku, Amazon Fire, and iPad) and will also be available after the premiere on demand via CNNgo and cable/satellite systems.
The film made its world debut at the 2016 Tribeca Film Festival in New York City and is produced by Allyson Luchak. ENLIGHTEN US is executive produced by Julie Goldman, Christopher Clements, Amy Entelis, and Vinnie Malhotra.
About CNN Films and CNN
CNN Films produces and acquires documentary feature and short films for theatrical and festival exhibition and distribution across CNN's multiple platforms.  Amy Entelis, executive vice president of talent and content development, oversees the strategy for CNN Films; Courtney Sexton, vice president for content development, works day-to-day with filmmakers to oversee projects. For more information about CNN Films, please visit www.CNN.com/CNNFilms and follow @CNNFilms via Twitter. CNN Worldwide is a portfolio of two dozen news and information services across cable, satellite, radio, wireless devices and the Internet in more than 200 countries and territories worldwide. Domestically, CNN reaches more individuals on television, the web and mobile devices than any other cable TV news organization in the United States. Internationally, CNN is the most widely distributed news channel reaching more than 320 million households abroad; and CNN Digital is a top network for online news, mobile news, and social media. Additionally, CNN Newsource is the world's most extensively utilized news service partnering with hundreds of local and international news organizations around the world. CNN is division of Turner Broadcasting System, Inc., a Time Warner Company.
###