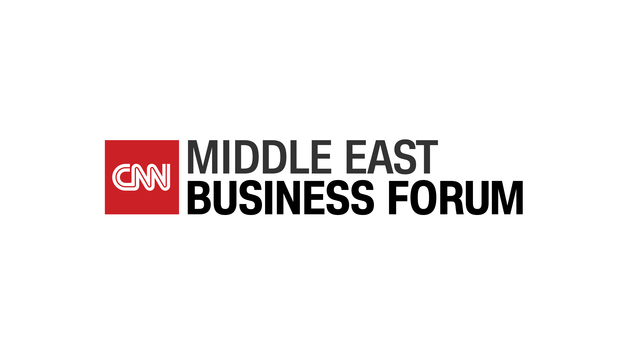 CNN Commercial
November 21st, 2016
"Beyond Oil in a Changing World" the theme for inaugural CNN Middle East Business Forum in Abu Dhabi
A host of global business leaders will come together to discuss the theme "Beyond Oil in a Changing World" at the first ever CNN Middle East Business Forum. The Forum will be held at Four Seasons Abu Dhabi on Al Maryah Island, the capital's business and lifestyle destination and home to the world's newest international financial centre.
Taking place on 26 November as the eyes of the world turn to the UAE during the Formula 1 Etihad Airways Abu Dhabi Grand Prix weekend, the Forum will feature talks from prominent global and regional leaders and visionaries, and be attended by over 350 esteemed members of the business community. Discussion will be led and accompanied by analysis from CNN's foremost experts on business and Middle East – Anchor and Managing Editor, Abu Dhabi, Becky Anderson, CNNMoney Editor at Large Richard Quest, and CNNMoney Emerging Markets Editor John Defterios.
Held in association with Mubadala and twofour54, the CNN Middle East Business Forum will open with a keynote speech on the Middle East's response to a year of global economic turmoil from Goldman Sachs International Non Executive Chairman and former President of the European Commission José Manuel Barroso. The stellar speakers include:
H.E. Noura Al Kaabi, Minister of State for Federal National Council Affairs of the United Arab Emirates and Chairwoman of the Media Zone Authority – Abu Dhabi and twofour54
H.E. Khaldoon Al Mubarak, Mubadala's Group Chief Executive Officer & Managing Director
H.E. Yousef Al Otaiba, UAE Ambassador to the USA
H.E. Ahmed Al Sayegh, Chairman of Abu Dhabi Global Market
H.E. Mohamed Al Mubarak, Chairman of Abu Dhabi Tourism & Culture Authority
James Hogan, Etihad Aviation Group President and Chief Executive Officer
Solar Impulse pilots Bertrand Piccard and André Borschberg
A pop-up CNN studio will be at the CNN Middle East Business Forum as well as a CNN virtual reality experience. A programme featuring highlights from the Forum will air on CNN in the coming weeks, and there will be immediate coverage on digital platforms.
In the week leading up to the Forum, CNN International will also broadcast a series of On Abu Dhabi special reports. Fronted by John Defterios, the series will examine the key challenges and opportunities facing the capital of the UAE as it looks to the future.
Commercial supporting partners for the CNN Middle East Business Forum and associated programming include Al Maryah Island and Abu Dhabi Global Market, as they support coverage of Abu Dhabi's progress on the global stage.
"The CNN Middle East Business Forum is a unique opportunity for leaders from across the region and beyond to come together and have informed conversations guided by journalists with the best knowledge and expertise in business in the Middle East," said Rani R. Raad, President, CNN International Commercial. "Together with our partners Mubadala and twofour54, we look forward to this next step in CNN's commitment to being part of the fabric of the Middle East. We are proud to be able to facilitate these important discussions about how the region diversifies in a time of seismic change."
"Exploring the theme of 'Beyond Oil in a Changing World' is central to CNN's business reporting of the Middle East and its global partners in many industries," said Becky Anderson, Anchor and Managing Editor, CNN Abu Dhabi. "We are delighted to be creating the first CNN Middle East Business Forum and bringing the thoughts of the leaders and change-makers to our global audience. This will be the biggest event that CNN has held here in Abu Dhabi since we opened our bureau back in 2009, and I couldn't be happier to be part of it."
Notes to Editors:
For more information, please contact:  
Dan Faulks, Vice President, Communications CNN International Commercial
Tel: + 44 20 7693 1362 Dan.Faulks@turner.com
About CNN International
CNN's portfolio of news and information services is available in seven different languages across all major TV, digital and mobile platforms reaching more than 420 million households around the globe. CNN International is the number one international TV news channel according to all major media surveys across Europe, the Middle East and Africa, the Asia Pacific region and Latin America and recently expanded its US presence with its launch on CNNgo. CNN Digital is a leading network for online news, mobile news and social media. CNN is at the forefront of digital innovation and continues to invest heavily in expanding its digital global footprint, with a suite of award-winning digital properties and a range of strategic content partnerships, commercialised through a strong data-driven understanding of audience behaviours. Over the years CNN has won multiple prestigious awards around the world for its journalism. CNN has 41 editorial offices and more than 1,100 affiliates worldwide through CNN Newsource. CNN International is part of Turner, a Time Warner company.