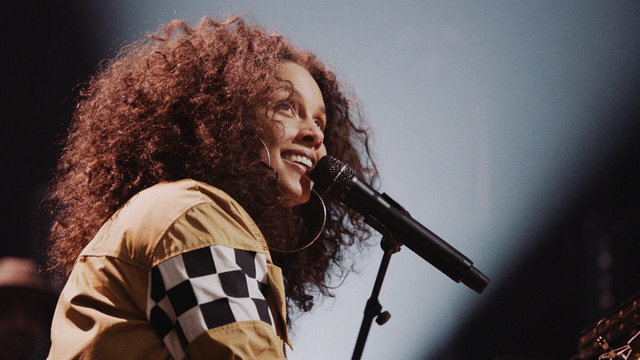 CNN International Shows
November 11th, 2016
PREVIEW: CNN INTERNATIONAL PROGRAMME INFORMATION WEEKS 47 & 48
Masters at Work

– *NEW*
Friday 2 December at 1030 GMT / 1130 CET
Saturday 3 December at 0530 GMT / 0630 CET; 1330 GMT / 1430 CET and 2030 GMT / 2130 CET
Sunday 4 December at 0630 GMT / 0730 CET
In a special programme, 'Masters at Work' on CNN International goes behind-the-scenes with five leading creatives around the world, to tap into their philosophy and passion.
In New York, the programme meets Alicia Keys (pictured) in rehearsals for a special concert ahead of the release of her new album, to get an insight into the Grammy-award winning singer's song writing process.
In Montreal, 'Masters at Work' documents a day on the set of Canadian director Xavier Dolan's new film, starring Game of Thrones actor, Kit Harington.
The programme also follows New York City Ballet dancer Lauren Lovette as she prepares to present her first ballet as choreographer. Sarah Jessica Parker also speaks to 'Masters at Work' in her role as the vice chair of New York City ballet's board, about the company's successful annual fall gala.
In Beijing, 'Masters at Work' gets a special insight into the creative process of Zeng Fanzhi, one of Asia's most expensive living artists, ahead of his anticipated retrospective exhibition.
In London, the programme speaks with young shoe designer Sophia Webster, as she prepares to launch a new collection, and a new look for her company, at London Fashion Week.
Supercharged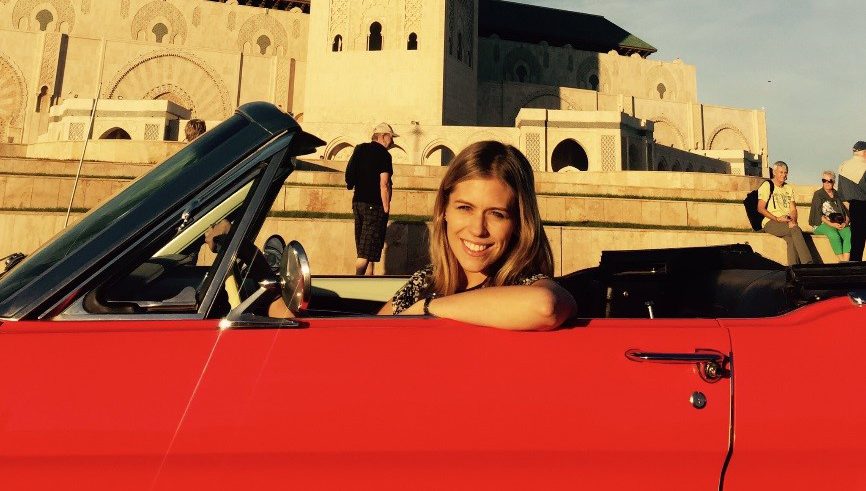 Saturday 26 November at 2030 GMT / 2130 CET
Sunday 27 November at 0130 GMT / 0230 CET and 0830 GMT / 0930 CET
Monday 28 November at 0430 GMT / 0530 CET
Tuesday 29 November at 1030 GMT / 1130 CET
Wednesday 30 November at 0430 GMT / 0530 CET
This month, 'Supercharged' reports from Marrakech, Morocco as Formula E prepares for its first ever race in Africa.
Host Nicki Shields takes in a sightseeing trip around the medina with Techeetah driver Jean Eric Vergne. The pair navigate themselves through the twists and turns of Marrakech's Old Town and learn more about the hosts of the second race in the Formula E calendar.
'Supercharged' travels to Casablanca, where Shields meets Rafik Lahlou, a collector of classic cars. Lahlou explains Morocco's rich racing history and takes Shields for a drive in a prototype electric car. Expected to launch in 2017, the programme learns that how Lahlou's concept will be the first electric vehicle to be assembled on Morocco soil.
At the same time as the Marrakech E-Prix, world leaders are in Morocco for the UN Climate Change Conference 2016. Shields meets Nick Nuttall, the outreach spokesperson for the convention, who describes how Formula E's aims align with COP22's agenda for the future of green energy and conservation of the planet.
Nuttall also introduces Shields to one of the delegates at the convention, Bertrand Piccard, the explorer who circumnavigated the globe in a solar-powered plane.
'Supercharged' also reports on all the racing action from the North African circuit as the programme sees which driver will claim a maiden win in Marrakech.