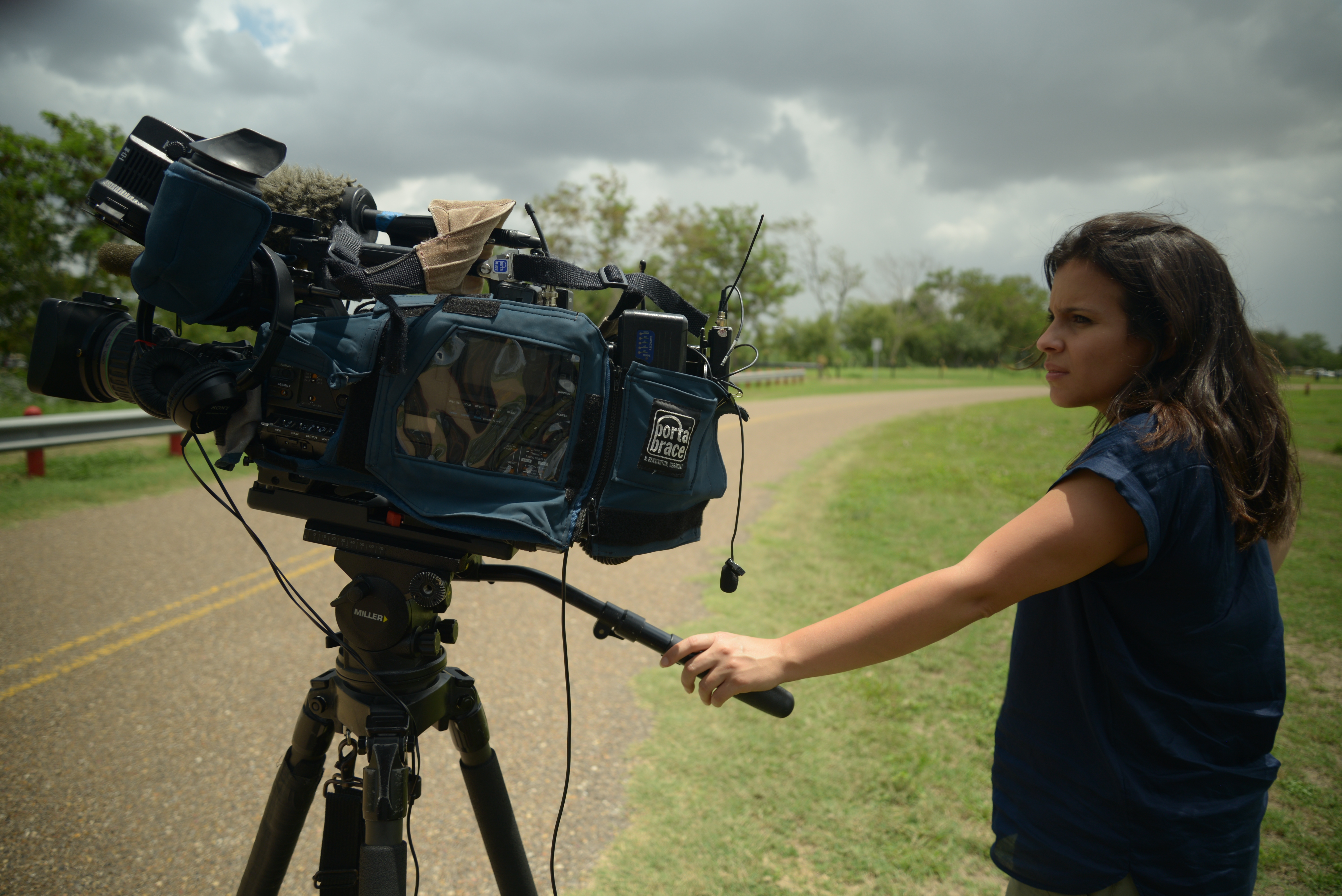 CNN
October 25th, 2016
Leyla Santiago Joins CNN As Mexico City-Based Correspondent
Award winning journalist Leyla Santiago joins CNN as a correspondent based in Mexico City, it was announced today by Terence Burke, senior vice president for national news. She will contribute across CNN's television and digital platforms, highlighting the relationship between the two countries; Mexico and the United States.
"Leyla is an insightful communicator, as evidenced by her range of award winning journalism," said Burke. "Leyla's versatile skill set, and her appointment in Mexico City gives us the opportunity for strong and in-depth coverage across CNN's platforms."
Prior to joining CNN, Santiago was an anchor and reporter for WRAL in Raleigh, North Carolina, where she and her team won the prestigious Alfred I. DuPont award for the documentary 'The Journey Alone,' about the surge in illegal immigration of unaccompanied minors from Mexico. Santiago traveled to the Rio Grande Valley, and traced the path of the children and investigated how the crisis impacted North Carolina.
Santiago has also served as a morning anchor for KBAK/KBFX in Bakersfield, California; and as a reporter for KTUU in Anchorage, Alaska, and for NBC29 in Charlottesville, Virginia. She has won Emmy awards for her coverage of wildfires in California in 2010 and the crippling winter storm in Raleigh in 2014. In 2011, the Associated Press presented her with the Mark Twain award for best anchor.
Santiago earned a Bachelor's degree from the University of Florida and she is bilingual in English and Spanish.
About CNN Worldwide
CNN Worldwide is a portfolio of two dozen news and information services across cable, satellite, radio, wireless devices and the Internet in more than 200 countries and territories worldwide. Domestically, CNN reaches more individuals on television, the web and mobile devices than any other cable TV news organization in the United States. Internationally, CNN is the most widely distributed news channel reaching more than 320 million households abroad; and CNN Digital is a top network for online news, mobile news and social media. Additionally, CNN Newsource is the world's most extensively utilized news service partnering with hundreds of local and international news organizations around the world. CNN is a division of Turner Broadcasting System, Inc., a Time Warner Company.
-30-
Press Contact:
Bridget Leininger
404 827 1621
bridget.leininger@turner.com