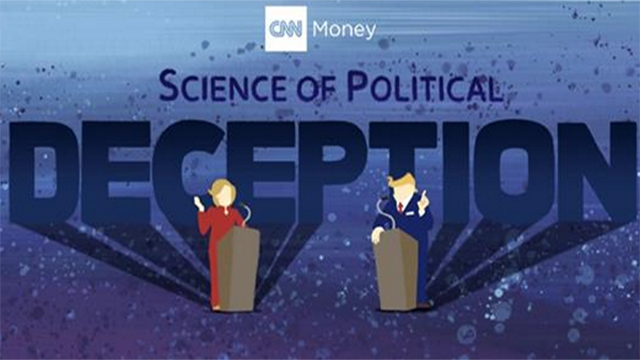 CNN DIGITAL
October 20th, 2016
CNNMoney Presents: The Science of Political Deception
Can a honest politician succeed in this election? Lying in politics is nothing new, and there's a science behind it.
CNNMoney uncovers how voters judge a candidate's truthfulness – and if that even matters at the ballot box, taking a closer look at how politicians lie and how their speech patterns give them away in a new video series – The Science of Political Deception.
The five-part CNN Digital video series features scientists and deception experts discussing what happens in the brain as a lie is being created, what makes the voting public believe a candidate is trustworthy, and how this election fits into a vast history of Oval Office deception.
The full series is available at CNNMoney.com/lies.