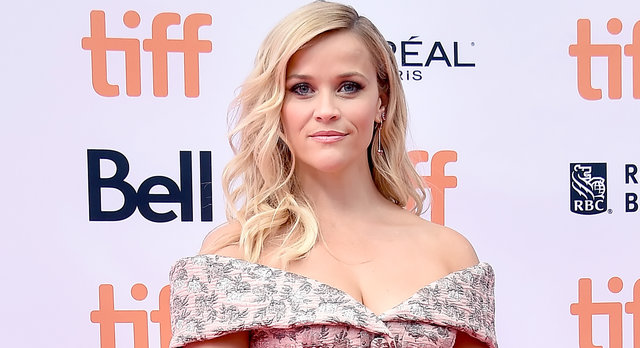 Living Golf
October 11th, 2016
PREVIEW: CNN INTERNATIONAL PROGRAMME INFORMATION WEEKS 43 & 44
CNN Style: Nashville
Saturday 5 November at 1230 GMT / 1330 CET
Sunday 6 November at 0530 GMT / 0630 CET and 1930 GMT / 2030 CET
Duration: 30 minutes
In November, 'CNN Style' sets off for Nashville, Tennessee, to explore the city's evolution from classic country to contemporarily hip.
Hosted by Derek Blasberg, the programme meets Oscar-winning actress, Reese Witherspoon (pictured), who shows off her Nashville inspired clothing brand, Draper James to the programme. Witherspoon gives Blasberg a personal dance lesson in an authentic southern honky-tonk bar.
'CNN Style' also meets Grammy Award-winning singer/songwriter, Sheryl Crow, who gives the programme a look inside her home to show how decor and design are done in Nashville.
Blasberg accompanies Victoria's Secret model, Lily Aldridge, to try on some southern boots – not the traditional cowboy variety, they're Peter Nappi leather boots with a European twist.
Also famed for its music scene, 'CNN Style' visits the Country Music Hall of Fame in Nashville.
Holly Williams, the granddaughter to legendary country artist Hank Williams Sr., takes Blasberg through her grandfather's suit archive.  Williams explains how Nashville's country flare translates on and off the stage.
In exploring Nashville's music scene, 'CNN Style' receives a personal tour of the Gibson Guitar factory to see first-hand the amount of design and artistry that goes into making the classic guitar.
Europe 2020 – *NEW*
Monday 24 October at 1100 BST / 1200 CET (airs within 'CNNMoney View with Nina Dos Santos')
Monday 31 October at 1100 GMT / 1200 CET (airs within 'CNNMoney View with Nina Dos Santos')
Launching in October, 'Europe 2020' takes viewers on a journey across Europe, to explore some of the innovative business ventures helping drive the future of Europe's global economic standing.
Eight years after the global financial crisis, investment in Europe is stronger than ever. With the world's largest single market buoyed by diverse cultures, 'Europe 2020' examines the innovations, technologies and strategies at the heart of European growth.
Hosted by CNNMoney Editor-in-Chief Richard Quest, the series provides an invaluable insight into the future of business on the continent, with contributing pieces from other CNN correspondents.
The first reports include:
Quest travels to Stockholm to sample cashless life on the streets of the Swedish capital, which is leading the global race towards a world without cash. Speaking to business owners and CEOs, Quest explores the Swedish spirit of innovation driving this leap forward.
'Europe 2020' will also report from Luxembourg, which has become the first country to invest in asteroid mining. Quest speaks to Deputy Prime Minister and Economic Minister Etienne Schneider and Space sector strategist Frederic Baker, on how the space-mining industry could become an invaluable contributor to the country's economy and financial sector.
CNN's Atika Shubert reports from Germany, examining our future colleagues on the factory floor – Cobots. Shubert visits SEW-Eurodrive in Baden-Württemberg to see how their four robotic assistants work side-by-side with humans and help smooth the production line.
Living Golf
Thursday 3 November at 0930 GMT / 1030 CET and 1630 GMT / 1730 CET
Saturday 5 November at 0630 GMT / 0730 CET and 2130 GMT / 2230 CET
Sunday 6 November at 1730 GMT / 1830 CET
Duration: 30 minutes
In November, 'Living Golf' reports from South Korea to profile the popularity of the game in the country, focusing on the dominance of its female professional players in recent years.
Host Shane O'Donoghue meets Se Ri Pak (pictured), whose win at the 1998 US Women's Open is widely believed to be the catalyst for a generation of young South Korean girls to take up the game.  Now retired, 'Living Golf' spends time with Se Ri at a junior competition she has helped set up to nurture the next crop of stars.
With an incredible 40 players in the top 100 of the Rolex World Rankings and five in the top 10, O'Donoghue searches for the secret formula that makes South Korean players so successful.
From the country's culture that promotes hard work above all else, to the number of driving ranges in the country that help hone a young player's game, to the standard of local tournaments that make players match ready for the LPGA Tour, 'Living Golf' examines the defining factors behind the incredible statistics.
The programme also interviews a number of the leading South Korean stars such as In Gee Chun, Ha-Na Jang and So Yeon Ryu to get their views on the subject.
In a whistle-stop tour of Seoul, O'Donoghue tees it up at a packed golf simulator bar, a golf academy, an all-night city driving range and a bespoke country club for the rich and famous.
Unsurprisingly, demand for the game has created a multi-million-pound golf industry in South Korea. Recently, the LPGA opened its first megastore in downtown Seoul to maximise golf's popularity. O'Donoghue visits the store to find out how the Tour is marketing itself in Asia.
It's not just the women who are making a name for themselves. South Korean men are beginning to shine, like other Asian players on the pro scene. O'Donoghue goes to the Asia-Pacific Amateur Championship at the Jack Nicklaus Club just outside Seoul to meet the best young amateurs in the country.
Going Green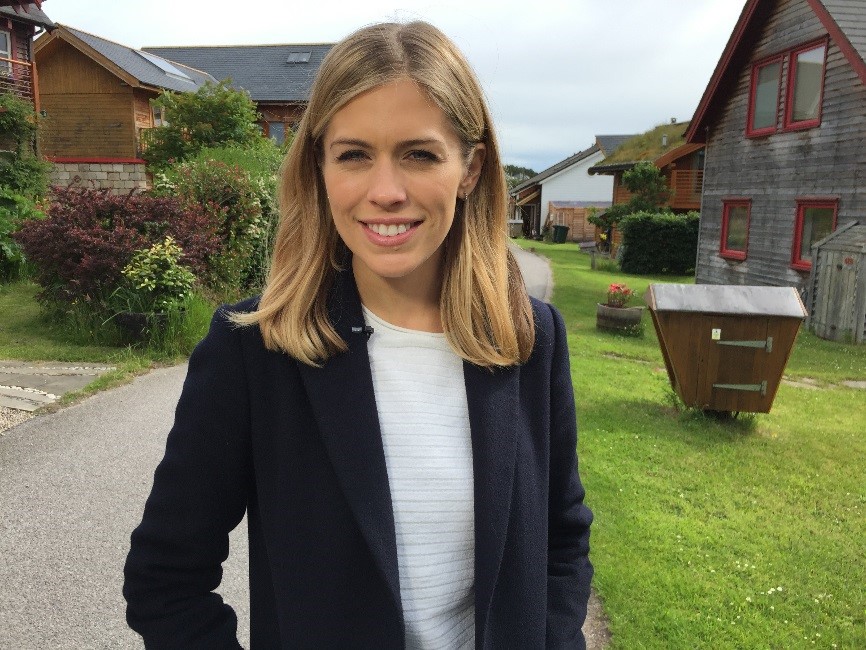 Friday 4 November at 0930 GMT / 1030 CET and 1530 GMT / 1630 CET
Saturday 5 November at 1330 GMT / 1430 CET and 1930 GMT / 2030 CET
Sunday 6 November at 0030 GMT / 0130 CET
Duration: 30 minutes
In November, CNN International presents a week of coverage about the individuals who are making changes to their lives with bigger environmental goals in mind.
The five self-authored reports culminate in a half-hour special fronted by tech presenter and host of CNN International's 'Supercharged', Nicki Shields (pictured), who weaves her own story into the reports.
Shields follows the journey and after-life of an aluminium can. From roadside pickup through sorting, crushing, melting, rolling and eventual renewal as a new can, Shields sees the ingenuity and innovation applied to recycling our rubbish.
The reports also featured on 'Going Green' include:
Aladdin Charni, a French chef taking inspiration from the fact that around a third of the world's food production is never eaten and is transforming unwanted food into mouth-watering meals.
Jenette Serrins, who handcrafts her own organic skin care products to counter the cosmetic industry's impact on the environment.
Zach Schwitzky, a New Yorker who's substituted driving on his morning commute for a canoe, taking in spectacular views of Manhattan skyline as he paddles down the Hudson River.
Saalumarada Thimmakka, a 103-year-old woman from India who, having been told she was unable to have children, planted hundreds of banyan trees, and has seen them grow into beautiful avenues whilst inspiring generations to plant their own in the process.
Lam Lai-shan, otherwise known as 'Green Mama', who rescues unwanted items from landfill unclaimed containers at the port and finds new owners for them through the 'Green Map' she pioneered for other recyclers in Hong Kong.