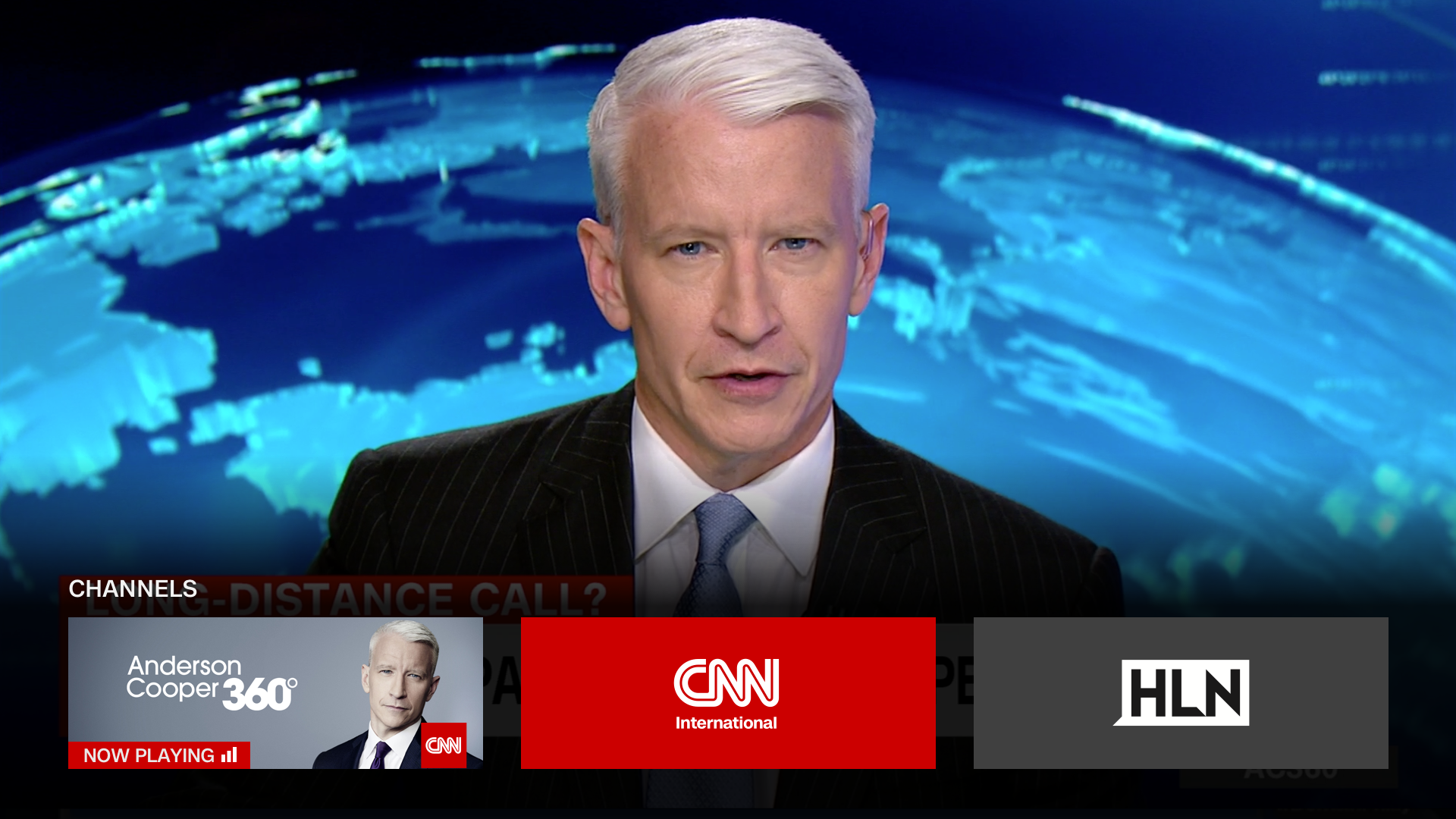 CNNgo
October 10th, 2016
CNN Reboots Apple TV App
CNN relaunched its offering on Apple TV today, with a more robust library of content and a powerful upgrade to streaming capabilities.
The CNN app for Apple TV showcases an investment in streaming audiences with a strengthened offering of live CNN, CNN International, and HLN to viewers who sign in using their TV provider log-in and password.   
In addition to live streaming of the three networks, CNN's Apple TV experience offers its largest digital on-demand content library yet, with 150 hours of premium, long-form programming including CNN Films, special reports and CNN Original Series such as the Emmy-winning Parts Unknown, This is Life with Lisa Ling, United Shades of America and more.
Also featured within CNN's app for all users without logging in are roughly 250 video clips, with approximately 100+ videos added each day the moment news breaks including CNN Digital Studios content, which are highlighted in editorially curated collections and updated throughout the day for users to catch the most current news available. 
"By bringing together our largest collection of hand-curated clips, original series, and live streams on our fastest growing video platform, we've reimagined how CNN viewers snack, sample, and binge on CNN storytelling in a vibrant, dynamic new environment made possible on the Apple tvOS platform," said Alex Wellen, CNN SVP and Chief Product Officer. 
Apple TV is CNN's fastest growing platform for CNNgo, with visits, live starts and minutes spent registering triple-digit growth compared to this time last year. In 2016, CNNgo on Apple TV averages 1 hour and 48 minutes per visit.
CNNgo is a next-generation product that gives viewers unprecedented control over their TV news experience. 
###
About TV Everywhere
CNN Worldwide was the first U.S. news organization to stream its full CNN and HLN networks online, including commercials. CNN's TV Everywhere option is available in over 90 million homes and with more than 400 distribution partners.