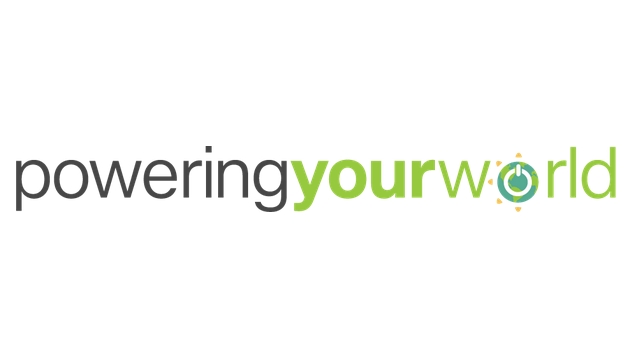 CNNMoney
October 4th, 2016
CNN AND MITSUBISHI HEAVY INDUSTRIES STRENGHEN PARTNERSHIP WITH GLOBAL DIGITAL CAMPAIGN FOR ENERGY EFFICIENT INNOVATIONS
Mitsubishi Heavy Industries is extending its commercial partnership with CNN International Commercial (CNNIC) by sponsoring a 12-week global campaign of 'Powering Your World', a dedicated digital series on CNNMoney. This campaign builds on the successful relationship between CNN and Mitsubishi Heavy Industries and is tailored to reach CNN's upscale and sought-after international audiences.
Starting in October, 'Powering Your World' explores innovations that are transforming the way we create and use energy – everything from solar roadways in northern Idaho, to wind power in Scotland, to breweries powered by wastewater. The green pioneers and their projects featured in this series are creative, eco-friendly solutions that might help to save our planet.
The advertising solution includes extensive Mitsubishi Heavy Industries branding on the microsite with commercial content produced by Create, CNNIC's award-winning, in-house branded content studio. The campaign also uses CNN Audience Insight Measurement (CNN AIM) to specifically reach Mitsubishi Heavy Industries' key audience of C-suites, business decision makers, opinion leaders and affluent users.
Sunita Rajan, Senior Vice President, CNN International Advertising Sales Asia Pacific: "I am proud that CNN and Mitsubishi Heavy Industries have a fruitful relationship of online, on-air and truly integrated campaigns. We are happy to build on that collaboration and to continue the digital series that shows bold green projects which can make the world more energy efficient. This campaign is a prime example of great content combined with smart use of data to deliver an innovative brand solution."
Keisuke Saito, Senior General Manager, Mitsubishi Heavy Industries, LTD. Corporate Communication Department and Business Strategy Office: "We always appreciate CNN's creative options to tell our story. 'Powering Your World' on CNN Money is an ideal property to align with Mitsubishi Heavy Industries' new group statement "Move the world forward" that captures the unique value and vision the company brings to the world today and which can also be seen on our media offer SPECTRA. With the renewal of the sponsorship on CNN Money, we remain committed to further growing Mitsubishi Heavy Industries' exposure to our global target audience of decision makers and governmental authorities."
– Ends-
About CNN International
CNN's portfolio of news and information services is available in seven different languages across all major TV, digital and mobile platforms reaching more than 425 million households around the globe, including over 77 million across the Asia Pacific region. CNN International is the number one international TV news channel according to all major media surveys across Europe, the Middle East and Africa, the Asia Pacific region and Latin America and has a US presence which includes CNNgo. CNN Digital is a leading network for online news, mobile news and social media. CNN is at the forefront of digital innovation and continues to invest heavily in expanding its digital global footprint, with a suite of award-winning digital properties and a range of strategic content partnerships, commercialized through a strong data-driven understanding of audience behaviors. Over the years CNN has won multiple prestigious awards around the world for its journalism. CNN has 41 editorial offices and more than 1,100 affiliates worldwide through CNN Newsource. CNN International is part of Turner, a Time Warner company.
About Mitsubishi Heavy Industries Group
Mitsubishi Heavy Industries, Ltd. (MHI), headquartered in Tokyo, is one of the world's leading industrial firms with 80,000 group employees and annual consolidated revenues of around 38 billion U.S. dollars. For more than 130 years, the company has channeled big thinking into innovative and integrated solutions that move the world forward. MHI owns a unique business portfolio covering land, sea, sky and even space. MHI delivers innovative and integrated solutions across a wide range of industries from commercial aviation and transportation to power plants and gas turbines, and from machinery and infrastructure to integrated defense and space systems. For more information, please visit MHI's website: www.mhi-global.com
For Technology, Trends and Tangents, visit MHI's new online media SPECTRA: https://spectra.mhi.com/
Press Contacts:
Julia Zweigle +852 3128 3538 Julia.Zweigle@cnn.com
Ingrid Hsu  +852 3128 3568 Ingrid.Hsu@cnn.com