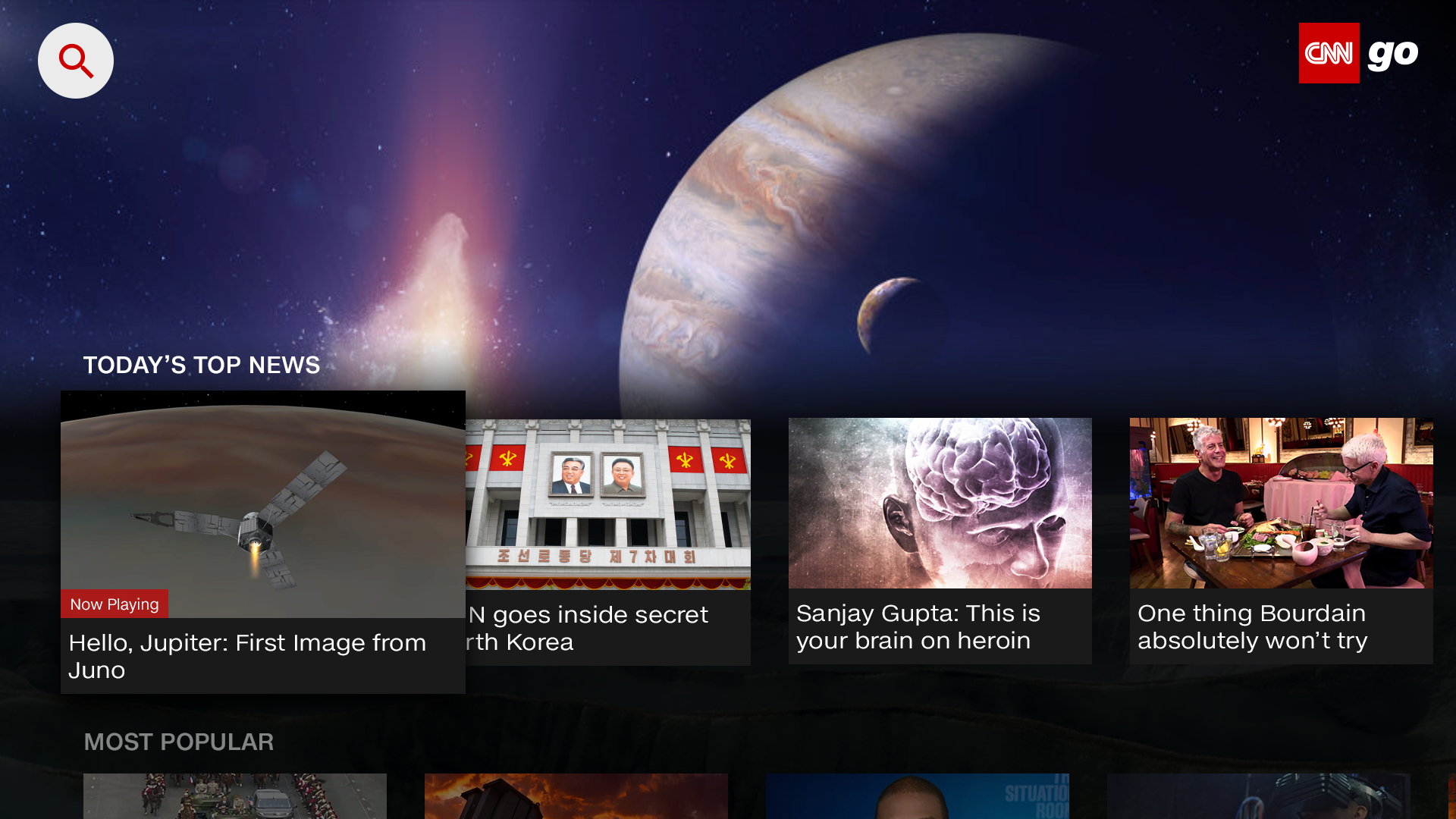 CNNgo
September 22nd, 2016
CNNgo Arrives On Android TV
The availability of CNNgo is once again expanding with its new availability on Google's smart TV platform, Android TV. This new collaboration offers hand-curated videos andup-to-the-minute breaking news clips of short-form CNN content to all of Android TV's customers. 
CNNgo on Android TV allows users to view trending video from the day's news, in addition to CNN's vast video archives. The CNNgo app, which can be found in the Google Play Store, provides users with the opportunity to multitask by playing a clip while simultaneously browsing the assortment of videos. Users can enjoy the collection of clips sorted by topic and category, ranging from world and politics to entertainment and technology. 
"Android TV is all about a user-friendly delivery of video content and on demand viewing, making CNNgo's latest expansion to the platform a natural fit," said Rajin Persaud, VP of Next Generation TV for CNN. "The CNNgo offerings on Android TV range from trending news video of the day to CNN Original Series content to historical archives from the CNN vault. A truly soup to nuts experience."
CNNgo is also available on CNN.com, CNN's iPad app and on Apple TV, Roku, Amazon FireTV and now Android TV.
###