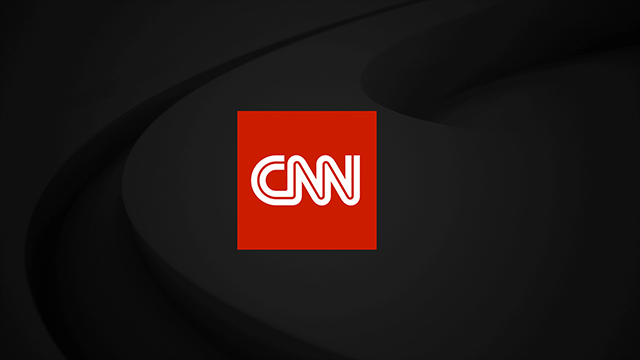 The Seventies
September 22nd, 2016
CNN Wins Four News And Documentary Emmy Awards
CNN Worldwide was awarded with four Emmy ® Awards at the 37th Annual News and Documentary Awards held last night in New York. CNN's diverse recognitions include:
Outstanding Coverage of a Breaking News Story in a Regularly Scheduled Newscast
Anderson Cooper 360, Europe's Refugee Crisis – Reports by CNN's Arwa Damon
For months CNN's Arwa Damon and her team followed the unprecedented wave of refugees coming to Europe, moving with them through the corridors of passage, and bringing a sense of immediacy to an unpredictable story with many lives at stake. The team showed exceptional grit and commitment, broadcasting live from all manner of transport as the refugees tried to push on through Europe to get to Germany, their preferred destination. The team's endurance and skill was best illustrated by their race through cornfields with fleeing refugees, after the migrants broke out of a holding camp in Hungary where they were frustrated at being made to wait. The field team reacted quickly and managed to maintain a serious level of production at a fast clip. This distinctive work helped nudge European leaders to review their inconsistent immigration policies and deal urgently with the pressing needs of the refugees.
Outstanding News Discussion and Analysis
Anderson Cooper 360, #BeingThirteen: Inside the Secret World of Teens
How is social media transforming growing up? To answer that question, CNN created the first large scale scientific study to examine what kids actually say to each other on social media and how it affects them. The reports included a detailed analysis of more than 150,000 social media posts from hundred of middle school students, dozens of interviews with teens and their parents, and innovative partnerships with experts to guide the entire process. The result was a revealing account of the secret world of teens. Once CNN's experts analyzed the results of the study, they helped identify a group of the 8 most social media savvy teens in the study to come to New York for a group interview with Anderson Cooper. The students, followed by their parents in a separate group interview, discussed the issues raised in #BeingThirteeen. Finally, Cooper spoke to experts about the psychological effects social media is having on teens and what parents can do to combat its dangers.
Outstanding Editing: Documentary and Long Form
CNN Films, Life Itself
Life Itself, from acclaimed director Steve James (Hoop Dreams, The Interrupters), is a documentary film that recounts the inspiring and entertaining life of world-renowned film critic and social commentator Roger Ebert – a story that is by turns personal, wistful, funny, painful, and transcendent. Based on his bestselling memoir of the same name, Life Itself explores the impact, loves (film and his wife, Chaz), and legacy of Roger Ebert's life, from his Pulitzer Prize-winning film criticism at the Chicago Sun-Times, his unlikely and complicated relationship with Gene Siskel to create one of the longest running, most influential television shows in history, to Roger becoming one of the most influential cultural voices in America. Life Itself gives a definitive document of the flesh and blood man who forever changed what it meant to be at the movies: Roger Ebert.
Outstanding Promotional Announcement
The Seventies, The Seventies Campaign
The Seventies campaign spots used irresistible, evocative music, video and images from the decade to create anticipation for this wide-ranging series. The creative delivered a sense of 70s fun while differentiating the docu-series from other more nostalgic entries in the genre.
In addition to these News and Documentary Emmy ® Awards, Anthony Bourdain Parts Unknown was awarded with its fourth consecutive Primetime Creative Arts Emmy ® for Outstanding Informational Series; and The Hunting Ground won for Outstanding Original Music & Lyrics in a ceremony in Los Angeles earlier in the month.  Earlier in the year, CNN en Español's Café CNN won the Daytime Emmy ® for Outstanding Morning Program in Spanish.
###
About CNN Worldwide
CNN Worldwide is a portfolio of two dozen news and information services across cable, satellite, radio, wireless devices and the Internet in more than 200 countries and territories worldwide. Domestically, CNN reaches more individuals on television, the web and mobile devices than any other cable TV news organization in the United States. Internationally, CNN is the most widely distributed news channel reaching more than 320 million households abroad; and CNN Digital is a top network for online news, mobile news and social media. Additionally, CNN Newsource is the world's most extensively utilized news service partnering with hundreds of local and international news organizations around the world. CNN is a division of Turner Broadcasting System, Inc., a Time Warner Company.
Contact:
Bridget Leininger
404 827 1621