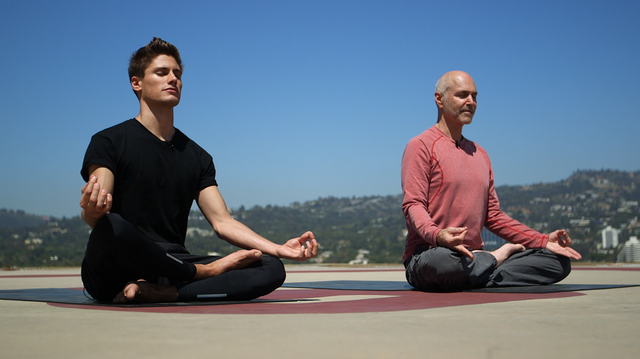 CNN International Shows
August 16th, 2016
PREVIEW: CNN INTERNATIONAL PROGRAMME INFORMATION WEEKS 35 & 36
LA In 24 Hours
Wednesday 7 September at 1030 BST / 1130 CET and 1730 BST / 1830 CET
Saturday 10 September at 0630 BST / 0730 CET and 1930 BST / 2030 CET
Sunday 11 September at 1330 BST / 1430 CET
Duration: 30 minutes
CNN's monthly travel programme, 'In 24 Hours' returns to screens in September with a visit to Los Angeles.
From the sun-kissed shores of the California coast to the glittering lights of Hollywood, LA has been luring visitors for decades.
'In 24 Hours' host James Williams (pictured) goes beyond the surface of Los Angeles to experience some of the unique destinations the city has to offer.
Williams begins his morning with a personal yoga session at the highest point of the Four Seasons Hotel in Beverly Hills with world renowned instructor, Steve Ross. Afterwards, he heads to the fashionable Silver Lake neighbourhood to fuel up for the day at Moon Juice, LA's hottest juice bar, frequented by celebrities like Gwyneth Paltrow.
Williams' afternoon is spent in an exclusive behind-the-scenes tour of famous TV and movie sets at the Warner Brothers studio lots. Williams receives a rare invitation to an elite, yet mysterious Hollywood institution, the Academy of Magical Arts at The Magic Castle, which has hosted generations of talent, from Cary Grant and Ronald Reagan, to Johnny Depp and Neil Patrick Harris.
Whether it's a movie premiere or an awards show, LA's secret fashion showrooms are how the A-listers in Hollywood look their best.
One of the biggest celebrity stylists in town, Jeanne Yang, opens the doors to one of these showrooms to 'In 24 Hours' to help find Williams the perfect look for his evening out on the town with the 'Kings of Nightlife', Jonnie and Mark Houston at their newest venue, Break Room 86.
Celebrity guest and Los Angeles Lakers basketball legend Shaquille O'Neal concludes 'LA in 24 Hours' sharing his favourite experiences of the city with Williams.
Traders

– *NEW SERIES*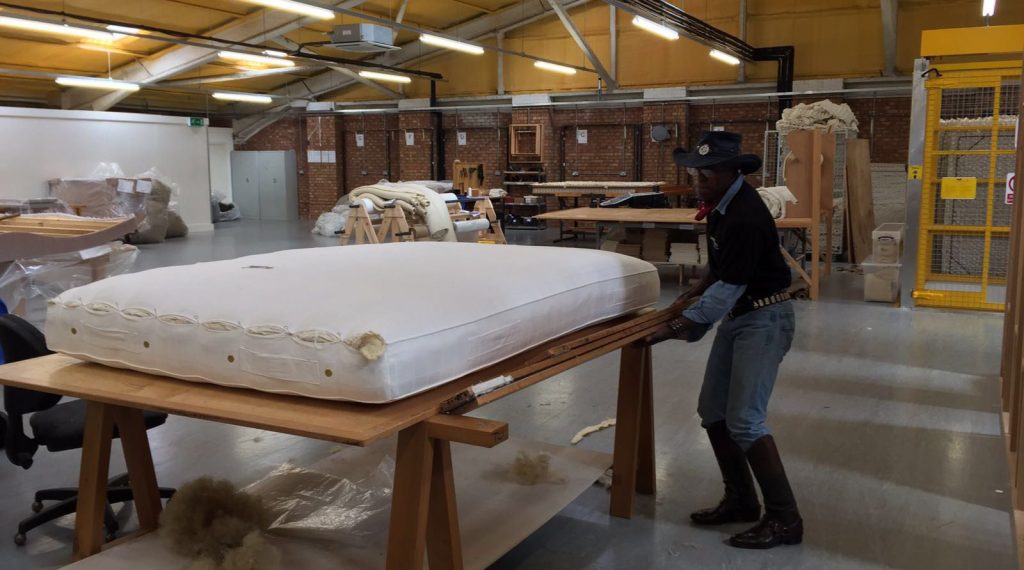 Wednesday 31 August at 1100 BST / 1200 CET (airs on 'CNNMoney View with Nina Dos Santos')
'Traders' on CNN International explores the stories of enterprising individuals and businesses worldwide which go the extra mile to trade across borders.
The series covers the global import and export markets, meeting figures who have found great success in trading their goods overseas.
The first 'Traders' segment focuses on Savoir Beds in London, England. Founded in 1905, Savoir Beds are the official bed-maker for London's famous Savoy Hotel, and until now, their comfort was an experience that was previously only available as a hotel guest.
Today, beds are now made to order, and 'Traders' discovers how the comfort and handcraft of Savoir Beds have resulted in great success in American and Asian markets.
'Traders' follows the export of a Savoir Bed to a showroom in New York City, and hears more about the company's hope for future expansion into foreign markets.
Living Golf
Thursday 8 September at 1030 BST / 1130 CET and 1730 BST / 1830 CET
Saturday 10 September at 0730 BST / 0830 CET and 2230 BST / 2330 CET
Sunday 11 September at 1730 BST / 1830 CET
Duration: 30 Minutes
In September, 'Living Golf' hosted by Shane O'Donoghue (pictured) previews the forthcoming Ryder Cup, the biennial competition between the USA and Europe, with reflections on 1985, the year that breathed new life into the contest.
Famed for being one of the most competitive occasions in sport, 'Living Golf' discovers that the rivalry between the two teams was as fierce in Wishaw, Warwickshire, England, 31 years ago as it is today.
With the United States having not lost the tournament since 1957, they were overwhelming favourites to win the trophy again on European soil. However, Europe's eventual victory in 1985 would ultimately impact the future of the Ryder Cup for years to come.
'Living Golf' commemorates the occasion by speaking to some of the former players involved in the tournament, including Tony Jacklin, Bernard Gallacher, Sam Torrance, Bernhard Langer, Craig Stadler and Peter Alliss.
Having won 10 out of the last 15 Ryder Cup tournaments, 'Living Golf' examines how a number of topics in 1985, such as Art of Captaincy and Matchplay still resonate today in 2016, and how the cup still stirs up such a rivalry.
The Circuit
Friday 9 September at 1630 BST / 1730 CET and 2330 BST / 0030 CET
Saturday 10 September at 2030 BST / 2130 CET
Duration: 30 Minutes
As the driver market begins to take shape for the 2017 season, 'The Circuit' meets the hottest prospects vying for their chance in Formula One.
Host Amanda Davies goes karting with McLaren's reserve driver Stoffel Vandoorne (pictured), strongly tipped to replace Jenson Button at the team next season.
'The Circuit' also features Manor F1 drivers Pascal Wehrlein and Esteban Ocon. The programme explores the factors that will determine whether these Mercedes-backed young drivers turn their potential into stardom.
CNN Style: Copenhagen
Saturday 10 September at 1330 BST / 1430 CET and 1930 BST / 2030 CET
Sunday 11 September at 0630 BST / 0730 CET and 1930 BST / 2030 CET
Duration: 30 Minutes
The next 'CNN Style' explores the essence of Scandi cool – with a programme from Copenhagen, Denmark.
Host Derek Blasberg delves into the history of the Nordic aesthetic with the nation's leading cultural exports: award winning architect Bjarke Ingels; the world famous contemporary artist Olafur Eliasson best known for his "Weather Project" at Tate Modern in London; and design duo Gamfratesi – proclaimed in the design world as the heirs to Danish Modernism in furniture design.
From Nordic furniture to the Nordic fashion scene, Blasberg meets model Freja Beha Erichsen (pictured), who is arguably Denmark's most renowned fashion export. Best known as a muse to Karl Lagerfeld, Erichsen has fronted campaigns for Chanel, Gucci and Valentino among many others. She takes 'CNN Style' to visit Copenhagen's curiosities, among them the rebel enclave Christiania – a lawless place prized for its freedom of expression.