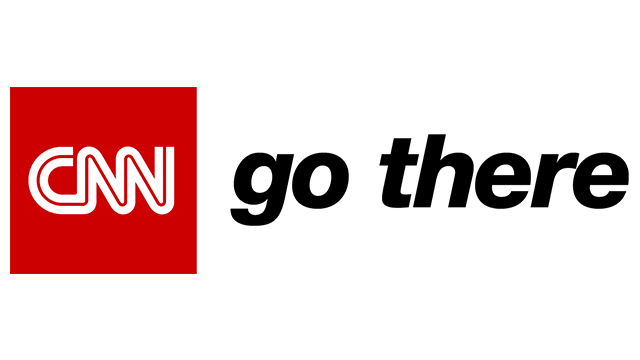 CNN International Shows
August 14th, 2016
CNN INNOVATIVE CITIES: ASIAN METROPOLIS EMBRACE THE FUTURE
The pace of change across Asia's cities is staggering, and with that growth comes new challenges, especially when it comes to laying the groundwork for a more liveable future. In this month's half-hour program 'Innovative Cities', CNN  will feature five Asian cities that are using imaginative methods to break away from the past and move into a better tomorrow. From Seoul, to Singapore to Hong Kong, from Fukuoka, Japan to Kunming, China, innovative thinking is fuelling new development aimed squarely at revitalizing these cities and invigorating their residents. Despite their differences, the urban planners, architects, and entrepreneurs behind these projects share a common vision: to evolve the modern Asian metropolis beyond skyscrapers and showcases, and to place renewed focus on the hundreds of millions of people who call these cities home.
Seoul: A Green Connection
For South Korea's urban planners, innovation means breathing new life into what already exists. Efforts are now underway to transform an aging, crumbling overpass near the city's main train station, into what will be known as the Seoul Skygarden (designed by Dutch architecture firm MVRDV). The architect, Winy Maas behind the project calls it a botanic bridge, filled with almost a kilometer of trees and flowers, and plenty of places like cafes to stop and linger. There is hope that this urban arboretum will bring together communities that have long felt disconnected, and serve as a model for green public spaces across the city.
Singapore: Digital Twin
Singapore says it wants to be the smartest city in the world, and its latest innovation looks akin to SimCity on steroids. Meet Virtual Singapore, a 3D model and data platform of the entire city-state, down to every building, road, and even tree. It's a $50+ million experiment designed to integrate information that was previously scattered, into one place. When the system goes online in 2018, urban planners say it will be used for everything from testing new traffic technology works, to simulating disasters.
Hong Kong: A New Hub for Creativity
In Hong Kong, artists have long struggled for breathing room in a city that's been dominated by the financial industry and the skyscrapers that come along with it. But that may now be changing, as the city begins to reposition itself as an Asian hub for art, culture, and creativity. In the old industrial neighbourhood of Tsuen Wan, one development firm is morphing a former textile mill into what it calls a 'techstyle' hub. The creators of 'The Mills' say it's meant to be a place to nurture design start-ups and artists, and to attract talent from across the region, all in the hope of building a more innovative and diverse Hong Kong.
Fukuoka, Japan: Innovating an Identity
Fukuoka may not have the vibrancy of Tokyo, or the history of Kyoto, but this city on Japan's southern island of Kyushu has its own unique asset: it is one of the youngest and fastest growing cities in the country. And Soichiro Takashima, Fukuoka's charismatic mayor, has a vision to make his city the start-up capital of Japan. We explore the ways Fukuoka is giving a boost to budding entrepreneurs, and in doing so, how the city is innovating its own identity.
Kunming, China: Taking Back the Lake
The roar from this giant manmade waterfall in the capital of Yunnan Province may attract the tourist crowds, but Kunming Waterfall Park serves a greater purpose. It is part of a bigger effort to flush one of the most polluted lakes in the country and make it swimmable by the year 2020. For years, sewage, chemicals, and fertilizers were dumped directly into Dian Lake. The water here was so dirty, even factories couldn't use it. But now, with the diversion of a nearby river, and the oxygenation from the waterfall, change is under foot. We explore how China's 'Spring City' is working toward revitalizing what was once a local treasure.
Airtimes: Hong Kong, Beijing, Kuala Lumpur, Manila, Singapore and Taipei
Friday August 19 at 1730 HKT
Saturday August 20 at 2130 HKT
Monday August 22 at 1130 HKT
Wednesday August 24 at 0030 and 1630 HKT
Related Links: http://money.cnn.com/technology/innovative-cities/?iid=H_T_QL
– Ends-
About CNN International
CNN's portfolio of news and information services is available in seven different languages across all major TV, digital and mobile platforms reaching more than 425 million households around the globe, including over 77 million across the Asia Pacific region. CNN International is the number one international TV news channel according to all major media surveys across Europe, the Middle East and Africa, the Asia Pacific region and Latin America and has a US presence which includes CNNgo. CNN Digital is a leading network for online news, mobile news and social media. CNN is at the forefront of digital innovation and continues to invest heavily in expanding its digital global footprint, with a suite of award-winning digital properties and a range of strategic content partnerships, commercialized through a strong data-driven understanding of audience behaviors. Over the years CNN has won multiple prestigious awards around the world for its journalism. CNN has 41 editorial offices and more than 1,100 affiliates worldwide through CNN Newsource. CNN International is part of Turner, a Time Warner company.
Get the latest social media updates from CNN at: facebook.com/cnninternational @cnnasiapr
Press Contacts:
Ingrid Hsu  +852 3128 3568 Ingrid.Hsu@cnn.com
Julia Zweigle +852 3128 3538 Julia.Zweigle@cnn.com