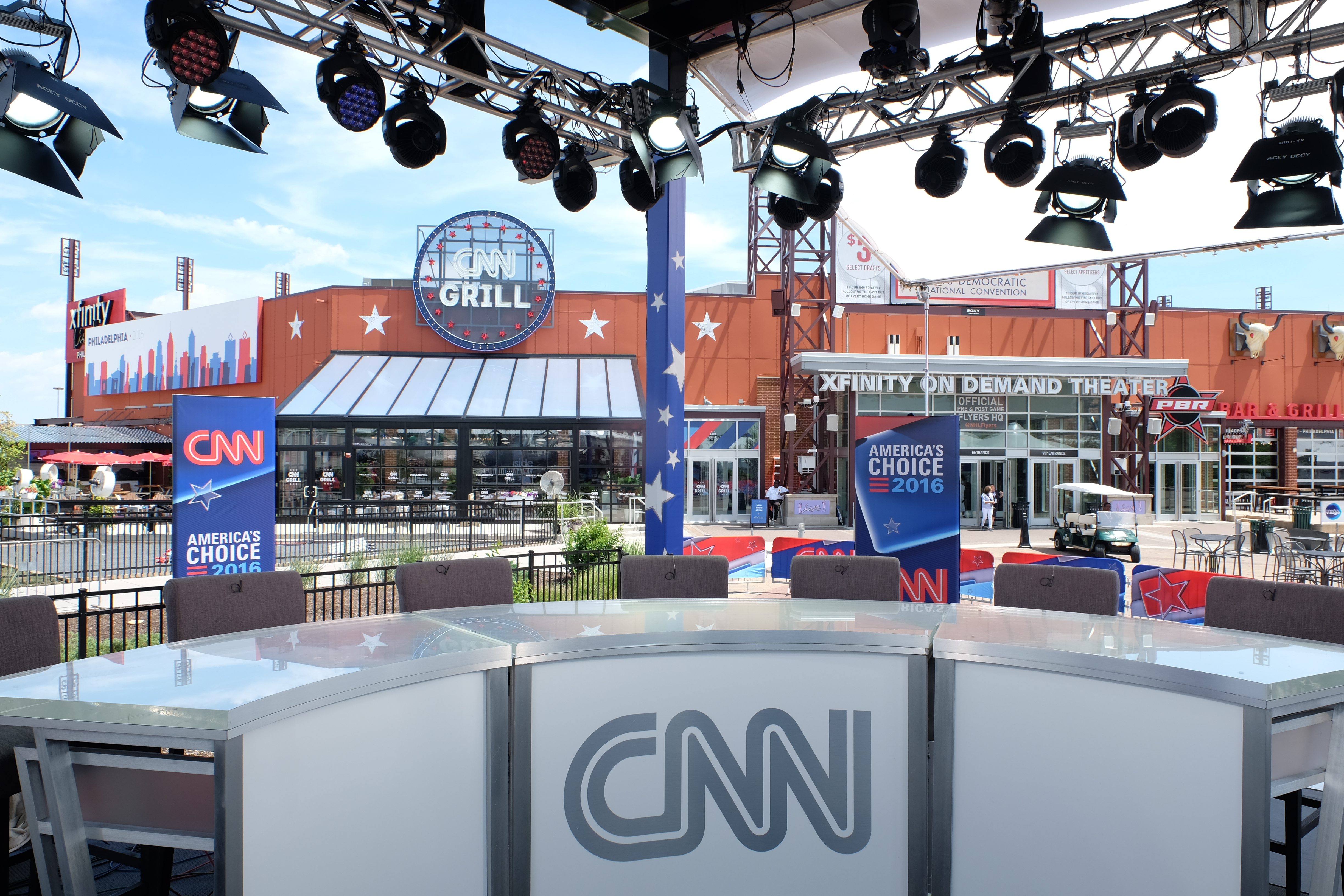 Ratings
July 28th, 2016
CNN #1 — Day Three of DNC
Beats All Broadcast and Cable Networks by Wide Margins — Again.
CNN Delivered the Highest DNC Wednesday Performance on Record in Cable News
CNN is Way up vs. 2012
CNN Digital Sees 17 Million Unique Visitors; Video Starts Up Triple-Digits vs. 2012
Day Three DNC:  Broadcast and Cable News Coverage/ President Obama
During the third night of the Democratic National Convention (DNC), CNN outperformed again all the cable and broadcast news channels in both total viewers and among adults 25-54:
CNN delivered 6.169 million P2+ and 2.158m adults 25-54 (10-11:45pm)
NBC News delivered 4.151 million P2+ and 1.497m adults 25-54
MSNBC delivered 4.918 million P2+ and 1.413m adults 25-54
ABC News delivered 3.545 million P2+ and 1.280m adults 25-54
CBS News delivered 2.850 million P2+ and 921k adults 25-54
Fox News delivered 2.394 million P2+ and 662k adults 25-54
Day Three DNC:  Cable News Primetime 8-11pm
In Prime 8p-11p, CNN delivered the highest DNC Wednesday performance on record (back to 1996) in cable news among total viewers.
Last night during primetime (8-11pm), CNN ranked #1 in cable news with 5.010 million total viewers, +24% more than second place MSNBC's 4.025 million and +83% more than Fox News'  2.739 million.   Among adults 25-54, CNN also ranked #1 with 1.625 million, MSNBC followed with 1.064 million and Fox News' lagged far behind with 611k.  Among younger viewers 18-34, CNN also was top rated with 442k, MSNBC had 290k and Fox averaged 130k.
Compared to the Wednesday night of the DNC 2012 (September 5), CNN is up by +72% in total viewers (5.010 million vs. 2.919 million 2012) and is up an impressive +69% among adults 25-54 (1.625 million vs. 962k 2012) during primetime.
CNN has overtaken MSNBC to rank #1 in both total viewers and adults 25-54 this year vs 2012 when MSNBC was ranked first on the Wednesday night of the DNC.
CNN Digital
CNN Digital's 2016 DNC Convention performance continued to far outpace both the 2008 and 2012 DNC conventions with video starts up triple-digits versus the 2012 DNC. CNN had another day at 17 million unique visitors along with 11 million video starts on desktop and mobile devices. CNN Politics also saw an audience of 6 million unique visitors and 5 million video starts, up triple and quadruple digits versus the 2008 and 2012 DNCs. And CNNgo's performance continued to outpace the number of live starts seen during the 2016 RNC Convention in Cleveland, with double-digit percentage increases across mobile and off-platform devices.
###