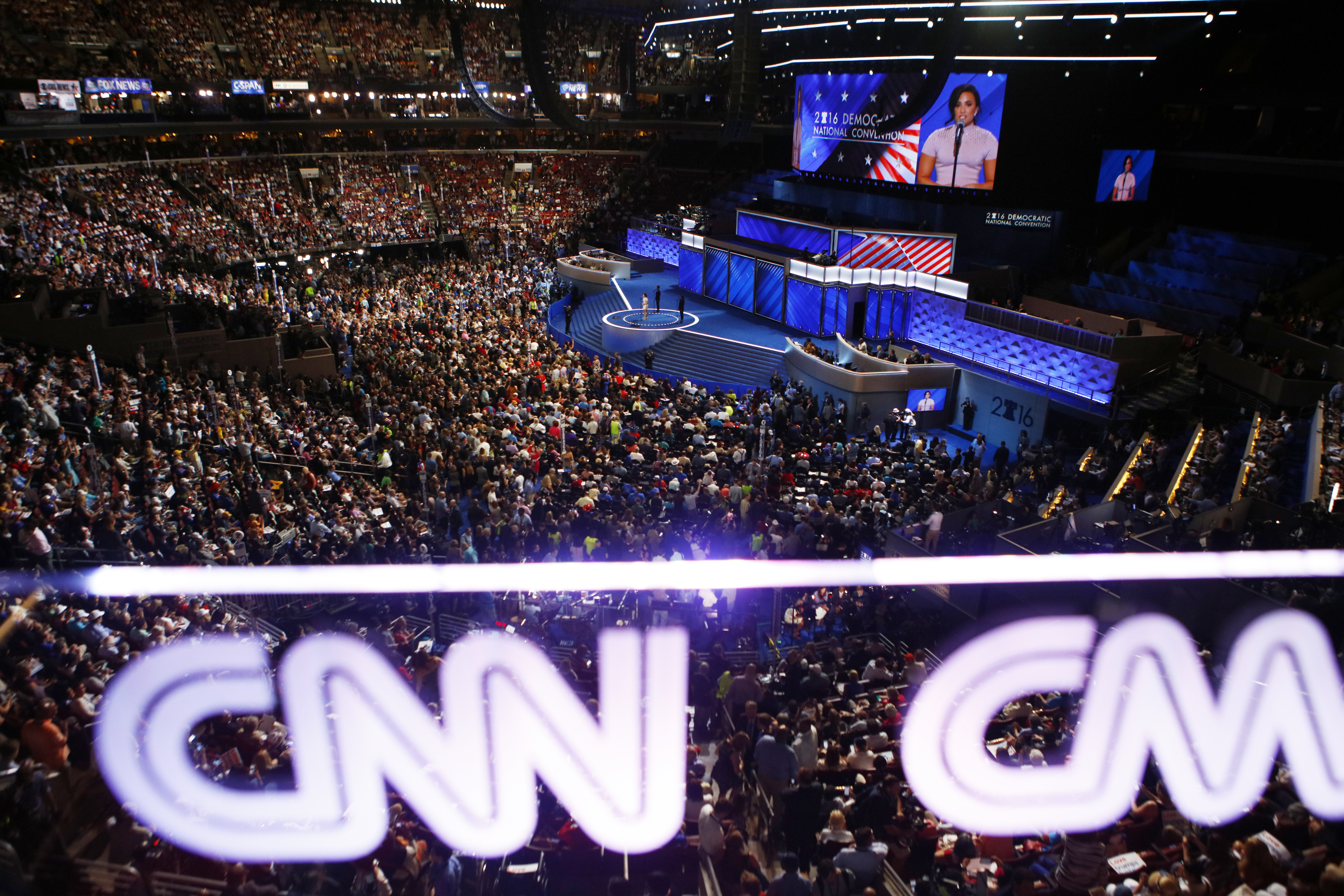 Ratings
July 27th, 2016
CNN #1 — Day Two of DNC
Beats All Broadcast and Cable Networks — Again 
CNN is Way up vs. 2012
 CNN Digital Draws 17 Million Unique Visitors
Day Two  DNC:  Broadcast and Cable News Coverage/Former President Bill Clinton
During the second night of the Democratic National Convention, CNN outperformed again all the cable and broadcast news channels in both total viewers and among adults 25-54:
(All times are 10-11:15pm)
CNN delivered 5.929 million P2+and 2.051m adults 25-54 
NBC delivered 5.281 million  P2+ and 1.925m adults 25-54
MSNBC  delivered 3.834 million P2+ and 1.170m adults 25-54
ABC News delivered 3.463 million  P2+ and 1.098m adults 25-54
CBS News delivered 2.945 million P2+ and 888k adults 25-54
Fox News delivered 2.851 million P2+ and 634k adults 25-54
Day Two DNC:  Cable News Primetime 8-11pm
Last night during primetime, CNN ranked #1 in cable news with 4.668 million total viewers, +47% more than second place MSNBC's 3.182 million and+58% more thanFox News'  2.953 million.   Among adults 25-54, CNN also ranked #1 with 1.539 million, MSNBC followed with 917k and Fox News' lagged far behind with 614k.  Among younger viewers 18-34, CNN also was top rated with 409k, MSNBC had 226k and Fox averaged 101k.
Compared to the Tuesday night of the DNC 2012 (September 4), CNN is up by +55% in total viewers (4.668 million vs. 3.003 million 2012) and is up an impressive +54% among adults 25-54 (1.539 million vs. 1.002 million 2012)  during primetime.
CNN has overtaken MSNBC to rank #1 in both total viewers and adults 25-54 this year vs 2012 when MSNBC was ranked first on the Tuesday night of the DNC.
CNN Digital
CNN Digital saw a strong 17 million unique visitors on desktop and mobile devices during the second day of the DNC Convention in Philadelphia. Video starts reached 13 million and traffic to CNN Politics topped 7 million unique visitors — ranking in the top five days of all of 2015 and 2016. CNNgo also had another day of strong performance, with a double-digit increase in live starts over the second day of the RNC Convention in Cleveland. The day ranked in the top ten of all time live starts for CNNgo.
###