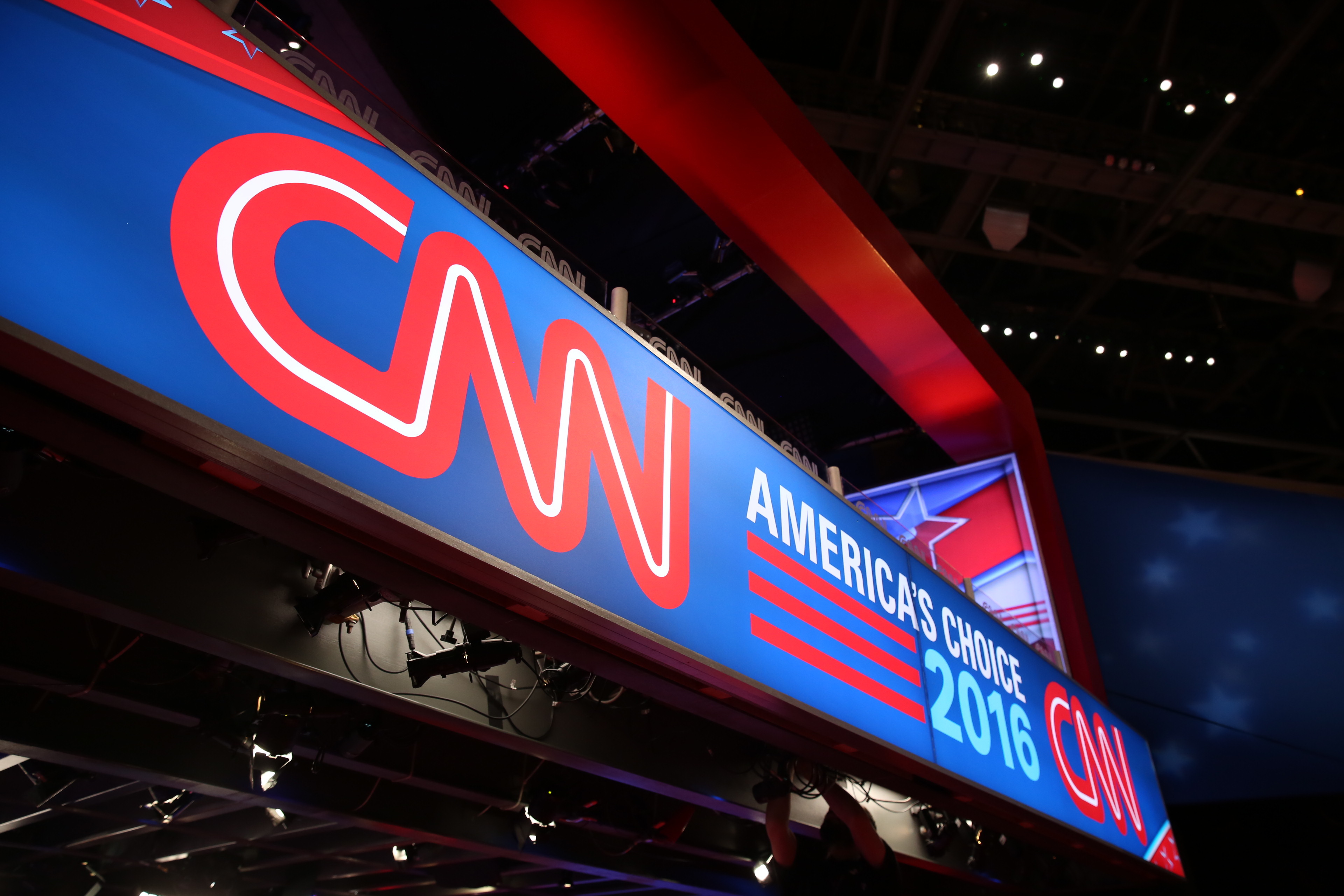 Ratings
July 22nd, 2016
CNN DELIVERS HIGHEST RNC PERFORMANCE ON RECORD
CNN Beats All the Broadcast Networks for the First Time Ever on the Final Night of the Republican National Convention
 CNN Way Up vs. 2012; Narrows Demo Gap with Fox Significantly Since Four Years Ago
CNN Digital 2016 Convention Performance Tops 2012 & 2008
Final Night:  Cable News Prime Time 
On the final night of the Republican National Convention, CNN delivered its highest RNC performance on record among total viewers.  Last night, CNN attracted 4.323 million total viewers, +81% more than MSNBC's 2.395 million; Fox News had 7.179 million in total viewers in prime time.  Among adults 25-54, CNN had 1.375m, MSNBC trailed with 716k and Fox News delivered 1.728 million.
Compared to the final night of the RNC in 2012, CNN is up by a dramatic +161% in total viewers (4.323m vs. 1.658m in 2012) and is also up an impressive +137% among adults 25-54 (1.375m vs. 581k in 2012) during primetime.  CNN has narrowed the gap with Fox in the demo 25-54 compared to four years ago.  In 2012, CNN averaged 581k to Fox News' 1.627m on the final night; this year, CNN averaged 1.375m to Fox's 1.728m on the final night in primetime.
Final Night:  Broadcast and Cable – 10 pm–11:45pm (except CBS 11:42pm)
For the first time ever, CNN beat all three broadcast networks during their prime time RNC coverage in both total viewers and adults 25-54.
CNN also easily outperformed MSNBC during this time period.
Total Viewers
Fox News – 9.354m
CNN — 5.477m
NBC – 4.587m
ABC – 3.867m
CBS – 3.809m
MSNBC 2.954m
Adults 25-54
Fox News – 2.483m
CNN – 1.901m
NBC – 1.766m
ABC – 1.434m
CBS  – 1.208m
MSNBC – 927k
CNN Digital
Across all metrics, the 2016 RNC Convention outpaced both the 2008 and 2012 RNC Conventions on CNN Digital properties. 18 million multiplatform visitors turned to CNN Digital, and 7 million visited CNN Politics on the final day of the Cleveland convention. Video starts also reached 16 million on CNN.com and across mobile apps.
###