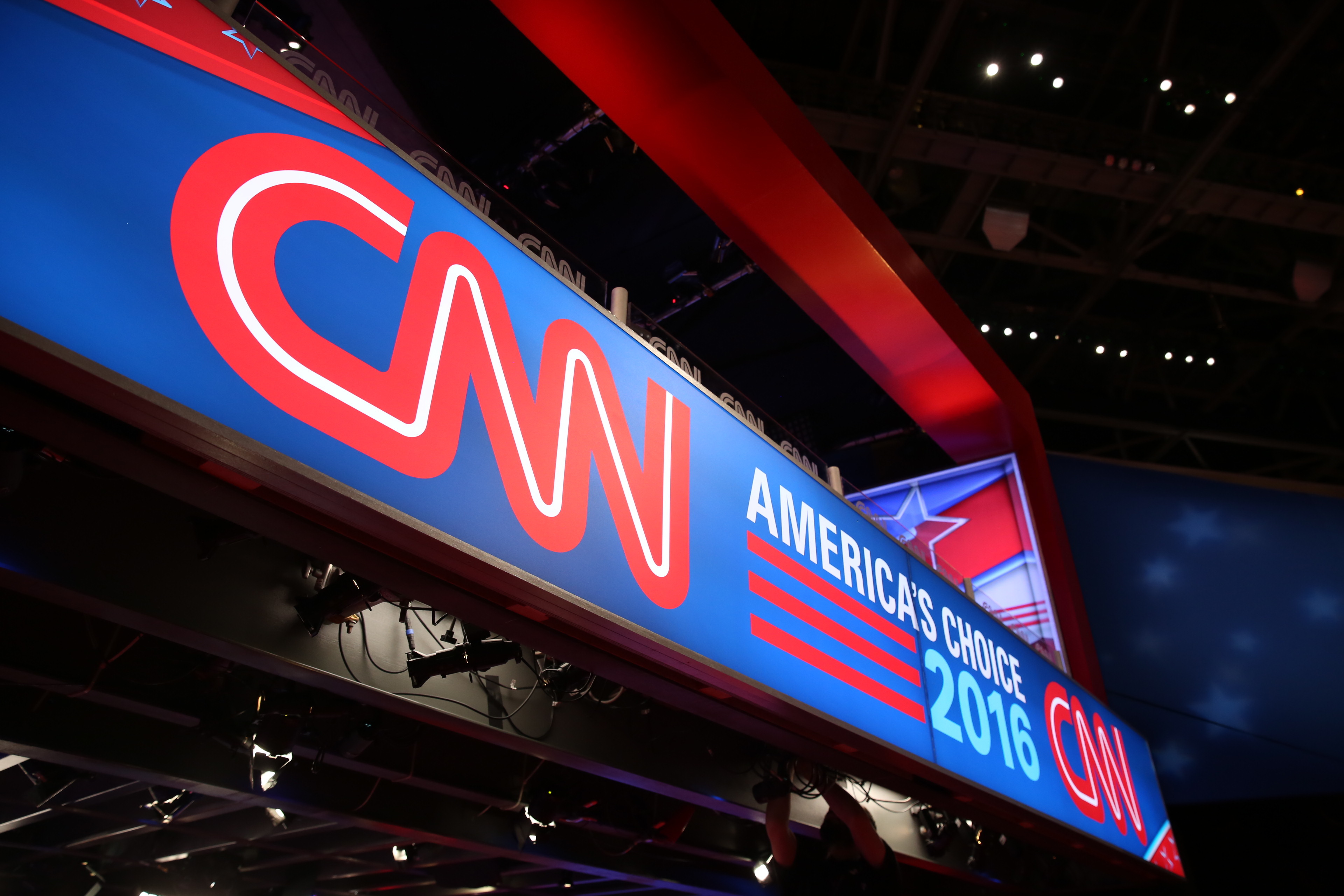 CNN
July 21st, 2016
CNN Tops ABC, CBS, MSNBC During Third Night of RNC: Narrows Gap with Fox News From 4 Years Ago
CNN Tops ABC News, CBS News and MSNBC during Third Night of the Republican National Convention
CNN Way Up vs. 2012, Narrows Demo Gap with Fox Significantly Since Four Years Ago
CNN Digital Outpaces 2008 & 2012 Convention Performance
In prime time (8-11pm) last night, CNN attracted 3.031 million  total viewers, +84% more than MSNBC's 1.645 million; Fox News had 5.813 million in total viewers during Day Three of the Republican National Convention.  In the demo 25-54 CNN had 893k, MSNBC trailed with 452k,  Fox News delivered 1.313 million. 
Compared to the night of the VP nomination in 2012, CNN is way up in total viewers (3.031m vs. 1.115m in 2012) in primetime. In the demo, CNN is also up dramatically (893k vs. 342k in 2012).  CNN has narrowed the gap with Fox in the demo 25-54 compared to four years ago.  In 2012 CNN averaged 342k to Fox News' 1.422m; this RNC convention, CNN averaged 893k to Fox's 1.313m in primetime.
From 10pm-11:15pm, when the broadcast networks were in convention coverage, CNN beat ABC News, CBS News in total viewers and among adults 25-54 during Day Three of convention coverage.  CNN also easily outperformed MSNBC during this time period.
Total Viewers — 10pm
Fox News – 7.247m
NBC – 5.060m
CNN — 3.436m
CBS – 2.531m
ABC – 2.303m
MSNBC 1.964m
Demo 25-54 – 10pm
NBC – 1.770m
Fox News – 1.717m
CNN – 1.043m
ABC – 799k
CBS  – 718k
MSNBC – 549k 
An audience of 18 million turned to CNN Digital on the third day of the RNC Convention in Cleveland. CNN.com unique visitors exceeded the unique visitors of the Wednesday of the RNC convention in 2012 by 44% and video starts by 212% and the Wednesday of the 2008 RNC convention in uniques by 55% and video starts by 324%. CNN Politics also welcomed 8 million unique visitors and 8 million video starts on day 3 in Cleveland.
###