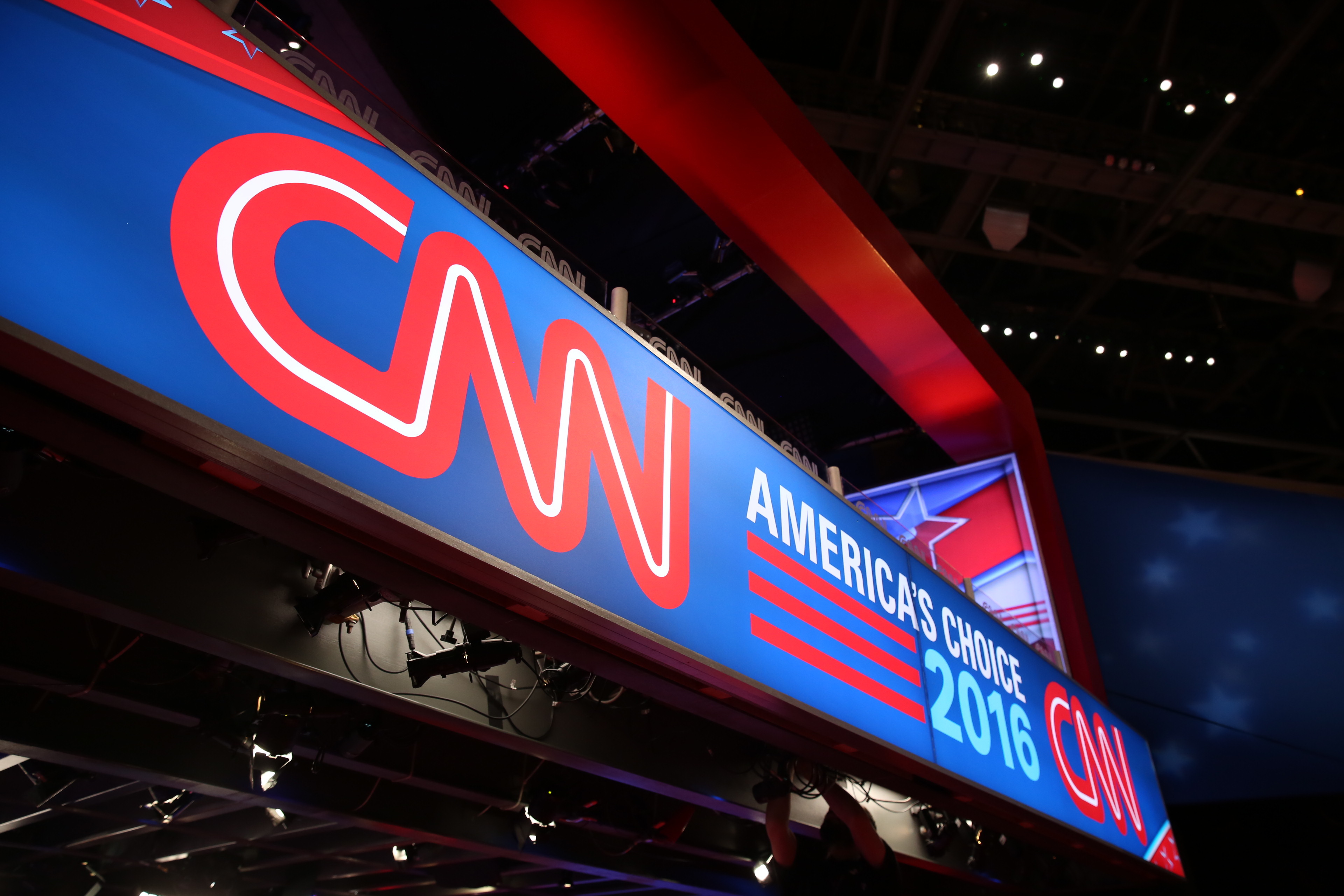 CNN
July 19th, 2016
CNN Tops Broadcast Nets During 1st Nite of RNC; Up From '12, '08
CNN Tops Broadcast Networks in Total Viewers during First Night of the Republican National Convention
CNN Way Up vs. 2012, 2008
CNN DIGITAL TRAFFIC TOPS ALL 2008 & 2012 CONVENTION DATES
CNN beat the three broadcast networks last night in total viewers at 10pm during the first night of the Republican National Convention.  
In the demo, CNN also topped ABC and CBS News.
Total Viewers — 10pm
Fox News – 6.348m
CNN — 3.943m
NBC – 3.913m
ABC – 3.643m
CBS – 2.693m
MSNBC 1.995m
Demo 25-54 – 10pm
NBC 1.637m
Fox News – 1.600m
CNN – 1.373m
ABC – 1.254m
CBS – 785k
MSNBC – 503k
In prime time (8-11pm) CNN attracted 3.603 million, +87% more than MSNBC's 1.925 million; Fox News had 5.502 million in total viewers.  In the demo, CNN had 1.181m, MSNBC lagged far behind with 469k.  Fox News delivered 1.301million.  
Compared to the first night (prime) of the RNC in 2012, CNN is way up in total viewers (3.603m vs. 1.201m in 2012), Fox News is down (5.502m vs. 5.150m in 2012).  In 2012 MSNBC had 1.317m total viewers.  
Compared to 2008, CNN is also up in total viewers —  3.603m vs. 2.497m in 2008.  Fox had 5.101m and MSNBC had1.424m in 2008. 
CNN Digital kicked off the 2016 convention season strong with the first day in Cleveland ranking #1 across all metrics compared to every day of the 2008 and 2012 RNC and DNC conventions. It exceeded the first day of the RNC's 2008 convention in unique visitors by 55% and video starts by 336%.
###