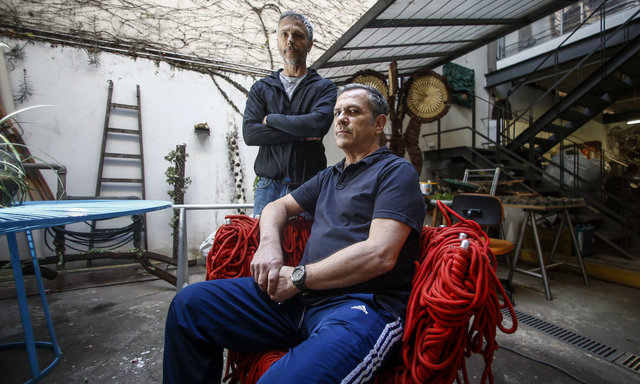 CNN International Shows
July 14th, 2016
PREVIEW: CNN INTERNATIONAL PROGRAMME INFORMATION WEEKS 31 & 32
CNN Style
Saturday 6 August at 1330 BST / 1430 CET
Sunday 7 August at 0630 BST / 0730 CET and 1930 BST / 2030 CET
Wednesday 10 August at 1030 BST / 1130 CET and 1730 BST / 1830 CET
Saturday 13 August at 0630 BST / 0730 CET and 1930 BST / 2030 CET
Sunday 14 August at 1330 BST / 1430 CET
Duration: 30 minutes
Ahead of the 2016 Olympic Games, 'CNN Style', hosted by Derek Blasberg, explores what gives Rio de Janeiro its beauty and edge. 'The Marvellous City' is home to captivating beaches, unrivalled nightlife, as well as the year's most anticipated sporting event.
Supermodel and Victoria Secret Angel Adriana Lima shares her most cherished parts of Rio with 'CNN Style' and reveals the Olympic sports she'll be keeping her eye on.
Renowned Brazilian visual artist and sculptor, Ernesto Neto creates otherworldly and interactive art installations around the world.  'CNN Style' visits his studio in Rio to learn where Neto finds inspiration for his masterpieces.
Design duo Fernando and Humberto Campana (pictured), are two of Brazil's most resourceful and recognisable product designers.  For the Campana brothers, transforming common items into luxurious and exquisite pieces of furniture is their pride and joy.  'CNN Style' finds out what's next for the iconic craftsmen.
From art houses to the streets of Rio,  'CNN Style' enters inside the studio of local graffiti artist, Rodrigo Villas, and he takes viewers to Fabrica Bhering, a massive art warehouse that's home to some of the city's most eclectic and ambitious artists.
Living Golf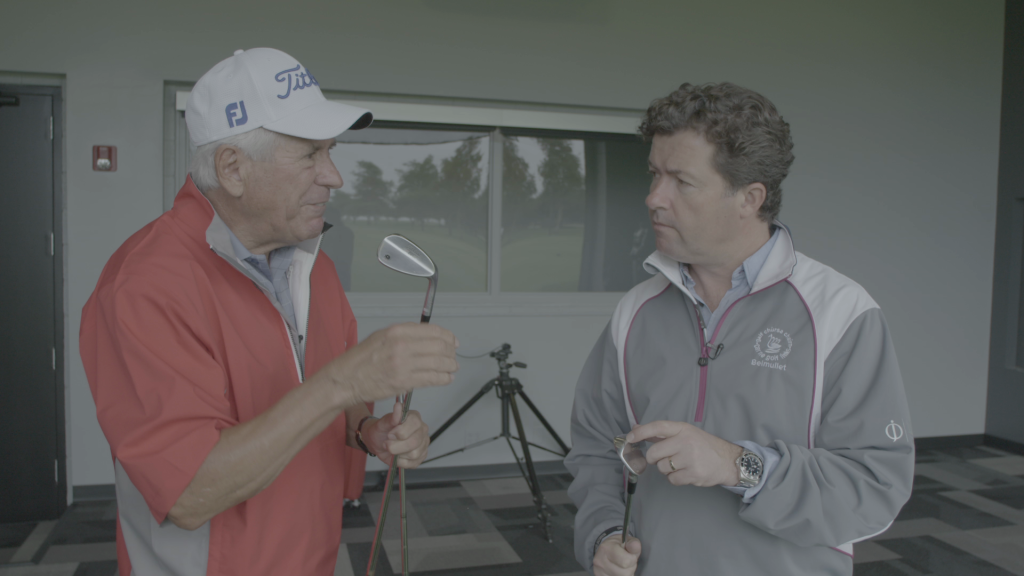 Thursday 4 August at 1030 BST / 1130 CET and 1730 BST / 1830 CET
Saturday 6 August at 0730 BST / 0830 CET and 2230 BST / 2330 CET
Sunday 7 August at 1730 BST / 1830 CET
Saturday 13 August at 1730 BST / 1830 CET
Sunday 14 August at 0730 BST / 0830 CET
Duration: 30 minutes
In August, 'Living Golf' profiles a number of leaders in the multibillion-dollar golf industry. Few sports have so many wide and varied story strands as golf. There's the professional scene, amateur ranks, courses to play, equipment to buy, fashion to wear – the list goes on.
Host Shane O'Donoghue (pictured, right) visits the headquarters of Ping in Arizona, home to the most iconic putter the game has ever known, the 'Ping Anser'. O'Donoghue meets CEO John Solheim who is carrying on his father Karsten's groundbreaking work in producing new and innovative designs.
'Living Golf' reports from California to meet another of the game's great club makers, Bob Vokey (pictured, left). What Ping is to putters Vokey is to wedges. O'Donoghue finds a craftsman just as passionate in designing clubs as he was when he opened his first shop 40 years ago.
When it comes to innovation, golf course architecture provides the broadest of canvases. Few come with a better resume than Tom Doak. The American has built some of the world's most inventive and breathtaking courses. 'Living Golf' meets Doak as he adds the finishing touches to his first club in Continental Europe, the Grand Saint-Emilionnais, near Bordeaux, France.
Golf graphics on television have been slow to move with the times compared to other sports. Dr Paul Hawkins and his company, Hawk-Eye Innovations, hope to change all that. Using technological developments they have pioneered in over 20 other sports they're involved in, Hawk-Eye plans to give viewers a greater understanding of the game, focusing particularly on the contours of greens when players are putting in tournaments.
Golfers are known to love stats, numbers, discussing handicaps, analysing swings or searching for new courses to play. It's an extremely competitive market and many start-up businesses have failed as trends rapidly change.
O'Donoghue also reports from Luxembourg to profile All Square Golf, a specialised social network for the golfing community.
CNN Business Traveller
Thursday 11 August at 0930 BST / 1030 CET
Friday 12 August at 0430 BST / 0530 CET
Saturday 13 August at 0530 BST / 0630 CET and 1630 BST / 1730 CET
Duration: 30 minutes
In August, 'CNN Business Traveller' takes to the open road to experience the resurge of an American travel tradition – the great American road trip.
Fuelled by low gasoline prices, not seen in years, and long airport security queues, road trips are incredibly popular.  At the same time, the U.S. National Park Service is celebrating its 100th birthday, what better time for the business traveller to take a holiday in the great outdoors?
This classic road trip sees 'CNN Business Traveller' host Richard Quest visiting America's very first national park, Yellowstone in Wyoming, where entrepreneurs have a history as old as the park itself.
Quest soaks in the presidential experience that is Mount Rushmore, a monument that was conceived as a way to bring tourism to the area, before travelling to the rugged and varied landscape of the Badlands.
Quest journeys to Devils Tower, the very first national monument which has a side rarely experienced by the public.