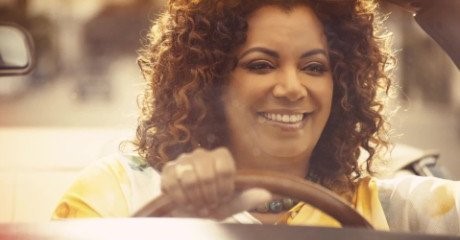 Michaela Pereira
June 20th, 2016
Live from LA, "Michaela" debuts July 11, on HLN
Three-Hour Weekday News Show Hosted by Michaela Pereira Airs 10 am ET
HLN's new three-hour daily news program, hosted by seasoned journalist Michaela Pereira, premieres July 11.  Pereira brings her news acumen, effervescent personality and POV to HLN in a new show, titled "Michaela." Live from CNN's Los Angeles bureau, the show airs from 10am-1pm ET/7-10 am PT.
Setting itself apart from the competition, "Michaela" is the only national morning news program broadcast from Los Angeles. "Michaela" has an upbeat vibe with issue driven conversation, lively guests and breaking news. "Michaela" explores the conversation about the people and passion that drive the day's headlines. 
The show reunites executive producer Scott Warren and Pereira. The two collaborated at both KTLA and TechTV as executive producer and anchor, respectively.
Pereira is an award-winning journalist who joined CNN in 2013 and was the co-host of CNN flagship morning show "New Day." Before joining CNN, Pereira spent 9 years as co-host of "KTLA Morning News," Los Angeles' number one rated morning newscast. Prior, Pereira was named anchor of the technology news program "TechLive" on TechTV in San Francisco in 2001. In 1999, she was the guest host and internet correspondent of Buena Vista's "Ebert & the Movies." Before that, she hosted "Internet Tonight" on ZDTV. Pereira made her news television debut in 1993 on Canada's CHEK-TV in Victoria, B.C. as a beat reporter and host of a magazine program.
Michaela promo – http://cnn.it/28JkAAx
###