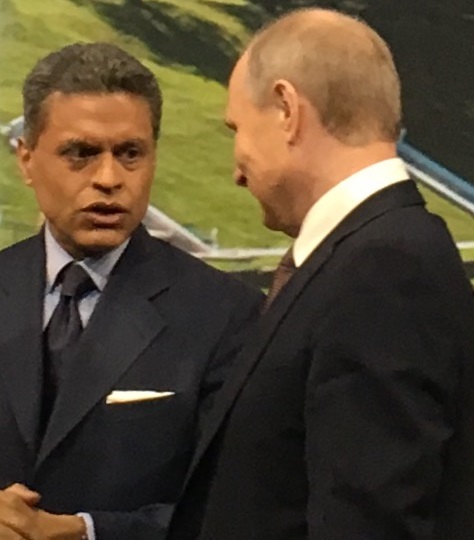 Russia
June 17th, 2016
Vladimir Putin on Sunday's FAREED ZAKARIA GPS – June 19
Three Heads of State Join FAREED ZAKARIA GPS
CNN's Fareed Zakaria will sit down with Russia's President Vladimir Putin, Italy's Prime Minister Matteo Renzi, and Kazakhstan's President Nursultan Nazarbayev for wide-ranging discussions at the Saint Petersburg International Economic Forum on Friday, June 17.
Topics covered in Zakaria's discussion with Mr. Putin included the sanctions imposed upon Russia by Europe and the U.S., Russia's relationship with Ukraine, the American presidential election, doping allegations against Russia's Olympic athletes, 'Brexit,' U.S.-Russia relations, the extended conflict in Syria, and more.
This special edition of CNN's FAREED ZAKARIA GPS was taped in St. Petersburg, Russia and will be broadcast on CNN/U.S. and CNN International.  Portions of the discussions will broadcast first across CNN's television, mobile, and digital platforms on Friday and throughout the weekend.
AIRTIMES FOR FAREED ZAKARIA GPS  
In the United States (all times Eastern Daylight Time):
Sunday, June 19
CNN International: 7:00a.m., encore at 3:00p.m.
CNN/U.S.: 10:00a.m., encore at 1:00p.m.
In Hong Kong (all times HKT):
Sunday, June 19 – CNN: 7:00p.m.
Monday, June 20 –  CNN: 10:00a.m.
###