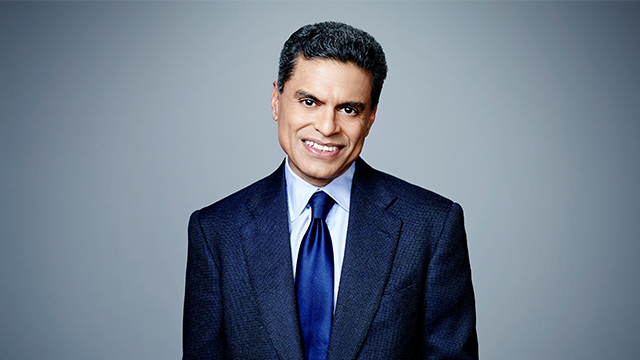 CNNI Press Releases
June 10th, 2016
CNN SPECIAL: INDIA'S BIG CHANCE
India is the fastest growing economy in the world. In the past two years, the country even managed to benefit from the global crude oil price crash. The largest democracy on earth has a young and vibrant population and is poised for a technological boom. As it opens up to a globalised world, India still has a depth of history and intensity of culture that awes and fascinates tourists from all parts of the world.
During the half-hour special, CNN's Indian-born Fareed Zakaria speaks with some of India's key figures including:
India's Minister of Finance Arun Jaitley, on what's ahead for India in the global economy;
Mukesh Ambani, India's richest man and Chairman of Reliance Industries Limited, the country's second most profitable company;
Bollywood's #1 superstar Shah Rukh Khan; and,
Kunal Bahl, founder and CEO of SnapDeal, India's leading e-commerce platform
Coming from different professional branches, the portrayed personalities try to find out if now is India's big chance.  Viewers can join the conversation about the show's topics during the broadcast via Twitter by using the hashtag, #FZGPS.
Airtimes (New Delhi/Mumbai)                   Airtimes (North America)
Saturday June 11 at 1900 IST                               Saturday June 11 at 0930 EDT
Sunday June 12 at 1100 IST                                 Sunday June 12 at 0130 EDT
Monday June 13  at 0000 IST                              Sunday June 12 at 1430 EDT
Tuesday June 14 at 2200 IST                               Tuesday June 14 at 1230 EDT
Wednesday June 15 at 1400 IST                          Wednesday June 15 at 0430 EDT
About Fareed Zakaria:
Fareed Zakaria is the host of Fareed Zakaria GPS, CNN's international and domestic affairs program. Fareed Zakaria GPS is a television destination for global newsmakers, U.S. politicians, CEOs, and thought-leading authors and journalists. He is based in New York.
In addition to anchoring his program on CNN, Zakaria regularly contributes his thoughtful analysis of world events and public affairs to CNN.com, and other programming across CNN Worldwide. Get Fareed Zakaria's latest social media updates at: facebook.com/fareedzakaria @FareedZakaria
About CNN International
CNN's portfolio of news and information services is available in seven different languages across all major TV, digital and mobile platforms reaching more than 420 million households around the globe, including over 72 million across the Asia Pacific region. CNN International is the number one international TV news channel according to all major media surveys across Europe, the Middle East and Africa, the Asia Pacific region and Latin America and recently expanded its US presence with its launch on CNNgo. CNN Digital is a leading network for online news, mobile news and social media. CNN is at the forefront of digital innovation and continues to invest heavily in expanding its digital global footprint, with a suite of award-winning digital properties and a range of strategic content partnerships, commercialised through a strong data-driven understanding of audience behaviours. Over the years CNN has won multiple prestigious awards around the world for its journalism. CNN has 41 editorial offices and more than 1,100 affiliates worldwide through CNN Newsource. CNN International is part of Turner, a Time Warner company. Get the latest social media updates from CNN at: facebook.com/cnninternational @cnnasiapr
###