CNN
June 6th, 2016
CNN INTERNATIONAL COMMERCIAL APPOINTS NEW HEAD OF ADVERTISING SALES, INDIA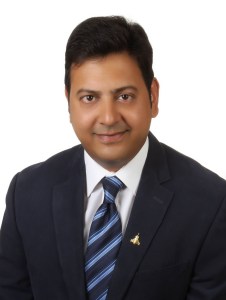 CNN International Commercial has appointed Abhijeet Dhar to Head of Advertising Sales in India.
Dhar's appointment is in alignment with CNN's strong audience growth, launch of new products and platforms and audience targeting capabilities which opens new opportunities for clients to tap into local and global markets. Dhar will strengthen the current sales structure and grow the Ad Sales business with CNN's cross platform offers across TV and Digital with unique branded content and sponsorship opportunities.
Dhar reports to Sonali Chatterjee, CNN's Head of Advertising Sales for South Asia. "Abhijeet comes with a proven track record of leading local and international client relationships across digital platforms and TV. The growth potential of India has been reflected in the 82% year on year growth of CNN digital's monthly reach* in the country and this is the right time to take CNNI Ad Sales to the next level. We are delighted to welcome Abhijeet to the team and firmly believe that with his wealth of experience, he will play an integral role in the India growth story," Chatterjee said.
Dhar will be supported in his new role by the CNNI advertising sales teams in New Delhi and Mumbai. Prior to CNN International, he was Head of Sales, India with BBC Advertising. Dhar begins his new role with CNN this week.
* Source: Ipsos Affluent Survey Asia Pacific Q1-Q4 2015 vs. Q1-Q4 2014 – India respondents (Delhi + Mumbai + Bengaluru).
– Ends-
About Abhijeet Dhar
Abhijeet Dhar has 14 years of experience and a proven track record of working across various platforms in the media and entertainment space. He joins CNN international from BBC World News where he developed a consistent flow of business within the domestic market while strengthening and growing the international business with complementary multi-platform solutions. Dhar was also responsible for developing the emerging programmatic business for India. He holds a Bachelor's degree in Economics from Delhi University and completed his post graduate studies in Marketing Management from the Times School of Marketing, New Delhi.
Press Contacts:
Ingrid Hsu +852 3128 3568 ingrid.hsu@cnn.com