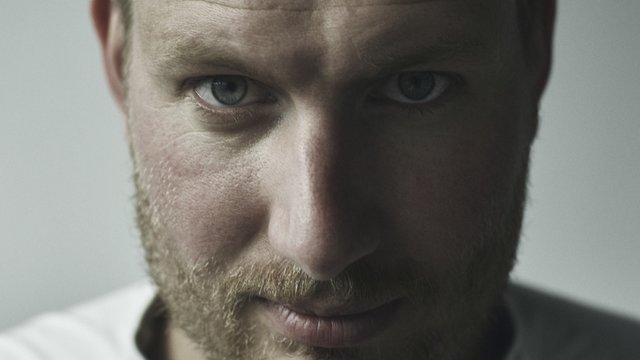 Richard Quest
May 20th, 2016
PREVIEW: CNN INTERNATIONAL PROGRAMME INFORMATION WEEKS 23 & 24
Culinary Journeys
Thursday 16 June at 0930 BST / 1030 CET
Friday 17 June at 0430 BST / 0530 CET
Saturday 18 June at 0530 BST / 0630 CET and 1630 BST / 1730 CET
Saturday 25 June at 1230 BST / 1330 CET
Sunday 26 June at 0530 BST / 0630 CET
Monday 27 June at 0400 BST / 0500 CET
CNN International's acclaimed cook-centric programme, 'Culinary Journeys' continues in June. The only chef in Scandinavia to be awarded three Michelin stars, Esben Holmboe Bang, takes CNN's cameras on a voyage of discovery through the landscape and cuisine of Norway.
Scandinavia has become known the world over for leading a fine dining revolution, and Holmboe Bang is part of the culinary vanguard. Though born in Denmark, the chef has adopted Norway as his home, where he seeks to uncover and share flavours buried in the country's forests and fjords.
Holmboe Bang's restaurant in Oslo, Maaemo – meaning "Mother Earth" in old Norse – is a tribute to local organic produce where each plate is crafted to reflect the seasons.
As part of his culinary journey, Holmboe Bang travels from his kitchen in Oslo to Nordskot, a small fishing village 300 kilometres inside the Arctic Circle to explore Norway's biggest treasure: the sea.
Under the midnight sun, he forages along the rugged coastline and dives for clams and urchins with fisherman Roderick Sloan, a key supplier to some of the world's best restaurants. Holmboe Bang also learns more about the traditional preservation techniques which are essential to locals who endure the harsh winter months.
This journey culminates in a traditional meal with friends and family back in Oslo: a celebration of nature and the best of Norway's culinary culture and hospitality.
http://edition.cnn.com/specials/travel/journeys
'CNN Business Traveller'
Thursday 9 June at 0930 BST / 1030 CET
Friday 10 June at 0430 BST / 0530 CET
Saturday 11 June at 0530 BST / 0630 CET and 1630 BST / 1730 CET
As modern-day travellers search for authentic experiences and connections that give them a better understanding of the world, when it comes to the business of travel, everyone wants a part of it.
With China overtaking the U.S. as the world's number one business travel market, 'CNN Business Traveller' in June journeys to one of the country's ancient capital cities to examine the potential of these new markets and the importance of authenticity.
Whilst Beijing and Shanghai remain China's political and financial hubs, when it comes to getting business done, often that means heading to the countries' second or third-tier cities.
Host Richard Quest (pictured) explores why Hainan Airlines, China's largest privately-owned carrier, as well as United Airlines, see a strategic advantage expanding nonstop service to destinations such as Chengdu, Xi'an, Changsha, and Hangzhou.
'CNN Business Traveller' explores both the big hotel chains and travel companies who are looking to build their businesses on visitor experiences, and the challenges of delivering an authentic, localised trip at an affordable price.
'CNN Business Traveller' visits the ancient capital city of Xi'an to visit the Terracotta Army, a collection of thousands of clay soldiers dating back some 2000 years. Quest has exclusive access to one of the excavation pits with an archaeologist who has been working at the site for decades.
He concludes his trip at the modern-day capital of China, Beijing, enjoying an authentic Chinese meal with Fuchsia Dunlop, the first foreign chef to graduate from the Sichuan Institute of Higher Cuisine, and who has built her business and her reputation on bridging the gap between Chinese cuisine and Western palates and preconceived notions.
Open Court
Thursday 16 June at 1030 BST / 1130 CET and 1730 BST / 1830 CET
Saturday 18 June at 0730 BST / 0830 CET and 2230 BST / 2330 CET
Sunday 19 June at 0730 BST / 0830 CET and 2230 BST / 2330 CET
The month of June in the tennis world can mean only one thing: Wimbledon. 'Open Court' host Pat Cash returns to the court where he made history in 1987, winning the men's tennis singles title.
Preceding events at the All England Club, 'Open Court' catches up with top players around the Aegon Championships at Queen's Club, where five of the world's top 10 will be competing at the ATP tournament this year. The programme sees how the players are adapting to the grass –and preparing for Wimbledon.
One of the true Wimbledon legends of the game, five-time winner, Björn Borg (pictured), gives 'Open Court' a rare interview in Stockholm, Sweden, where he reflects on his five wins at the tournament.
As the top players find their feet on the manicured grass along with a rare conversation with a Wimbledon great, 'Open Court' is at the heart of the action at the start of the grass court season.
http://edition.cnn.com/SPORT/tennis/
CNN World Rugby
Friday 17 June at 1030 BST / 1130 CET
Saturday 18 June at 0300 BST / 0400 CET and 1430 BST / 1530 CET
Sunday 19 June at 0430 BST / 0530 CET
As the Women's Sevens Series concludes, June's 'CNN World Rugby' focuses on the women's game and how it's gone from strength-to-strength.
'CNN World Rugby' explores the future of the rugby as a sport and meet Jillion Potter (pictured), a rugby star with an inspiring story; surviving a broken neck and cancer to reach for her Olympic dream in Rio.
The programme also assesses what lies ahead for the sport ahead of the Olympic Games, in the wake of a new report released by World Rugby.
http://edition.cnn.com/specials/sport/world-rugby
Winning Post
Saturday 18 June at 1730 BST / 1830 CET
Sunday 19 June at 0730 BST / 0830 CET and 2230 BST / 2330 CET
The Epsom Derby is Britain's richest horse race, also known as the world's most famous flat race, which goes back to 1780.
For the horses and jockeys it's a tough test of agility, balance and stamina.  Queen Elizabeth II, who has just celebrated her 90th birthday, has been a long term supporter of the race, and in 2016 she will present the trophy to the winner for the first time.
'Winning Post' visits the studio of Charlie Langton, the trophy sculptor for the Epsom Derby, to witness his work first-hand.
Host Aly Vance (pictured) learns more about the traditions of the Epsom Derby as 'Winning Post' talks to historian Michael Church, who highlights the importance of the Queen's involvement in the race.
The power of the Epsom Derby and its success can be seen as it has helped mould the lives of three generations of one particular family. Vance visits Christopher and Charlie Budgett, son and grandson of the highly regarded Double Derby winner Arthur Budgett. Budgett was the first person to ever breed, own and train two Derby Winners, and this historic feat has produced two more generations of racing success.
On Race Day, Vance speaks to racing greats, including Frankie Dettori and British broadcaster Clare Balding, and 'Winning Post'experiences the grandeur, excitement and extraordinary athleticism as the horses, jockeys and crowds celebrate the iconic race.