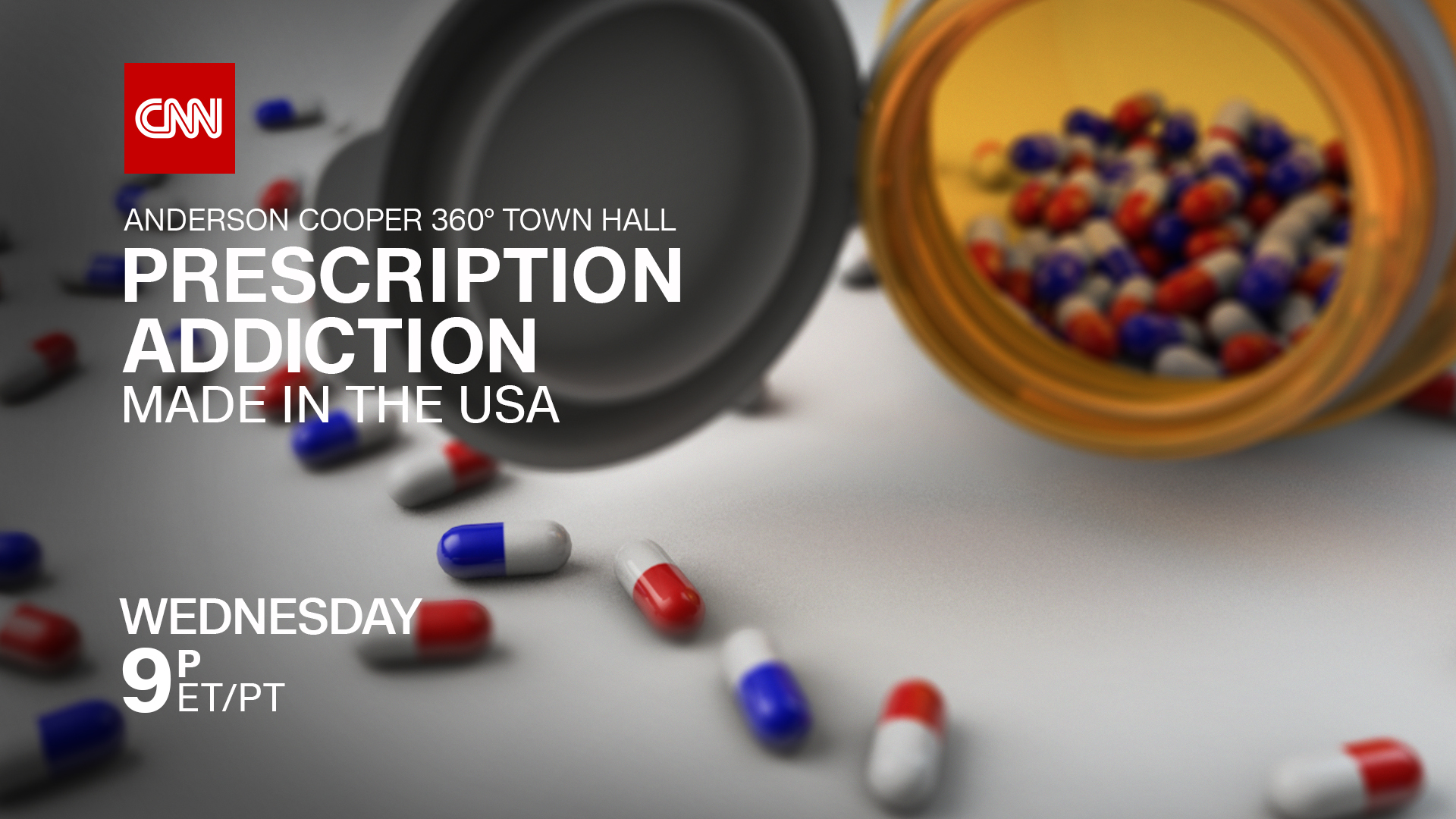 CNN Special Programming & Documentaries
May 10th, 2016
Anderson Cooper and Dr. Sanjay Gupta Host Town Hall: Prescription Addiction
ANDERSON COOPER 360° TOWN HALL PRESCRIPTION ADDICTION: MADE IN THE USA
WITH DR. SANJAY GUPTA, AIRS TOMORROW AT 9PM ET ON CNN
Prescription drug abuse is one of the leading causes of accidental death in America. It's an epidemic hiding in plain sight and has been linked to many deaths, most recently music legend Prince.
In a special hour airing this Wednesday, May 11th, Anderson Cooper and CNN's Chief Medical Correspondent Dr. Sanjay Gupta examine the truths behind this alarming rise in unintentional deaths and what we can do to stop it. The Town Hall audience will be comprised of people who have been effected by opioid abuse and guests will include addiction specialists, former addicts and doctors.
Anderson Cooper 360° Town Hall Prescription Addiction: Made in the USA will air tomorrow/Wednesday at 9pm ET on CNN.