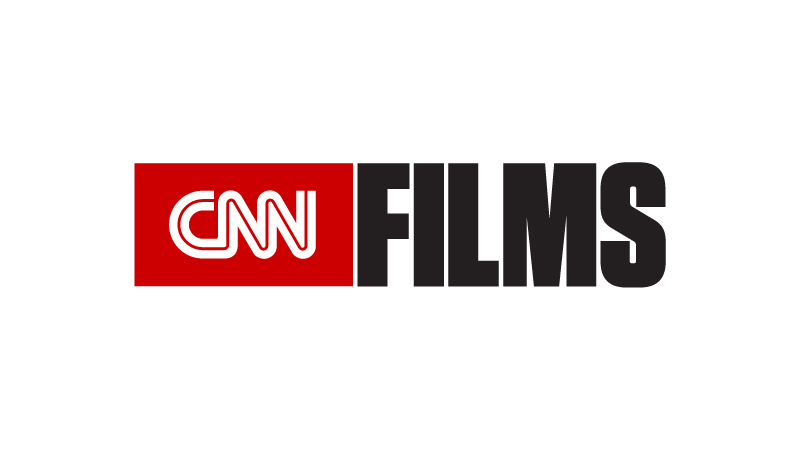 CNN Special Programming & Documentaries
April 27th, 2016
The Orchard to Serve Up CNN Films' JEREMIAH TOWER: THE LAST MAGNIFICENT
Film to have World Premiere at the Tribeca Film Festival April 16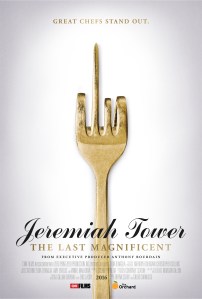 The Orchard has announced an agreement with CNN Films to acquire the worldwide distribution rights to director Lydia Tenaglia's highly-anticipated documentary JEREMIAH TOWER: THE LAST MAGNIFICENT.  CNN Films retains North American broadcast rights and will air the documentary on CNN following its theatrical release by The Orchard, to be set for early 2017.  With a worldwide premiere at the Tribeca Film Festival scheduled for this Saturday, the film is produced by Susan Porretta and executive producers are Anthony Bourdain, Chris Collins, Joe Caterini, Tenaglia, Amy Entelis, and Vinnie Malhotra.
THE LAST MAGNIFICENT explores the exceptional, adventurous life of Jeremiah Tower, one of the most controversial, outrageous, and influential figures in the history of American gastronomy, yet his name has largely been obliterated from history.  Featuring interviews with Mario Batali, Anthony Bourdain, Martha Stewart, and Ruth Reichl, this delicious documentary tells the dramatic story of America's first celebrity chef.
"The story of Jeremiah Tower is the stuff of legends – his brash personality and culinary genius make for a captivating look at the man and the story behind the legend," said Paul Davidson, The Orchard's SVP Film and Television. "Not only are we thrilled to be working with Anthony and Lydia, but excited to be partnering with our friends at CNN on this film."
"CNN Films is so proud to partner with The Orchard and our Anthony Bourdain, Lydia Tenaglia, and the team at ZPZ for this beautiful documentary about Jeremiah Tower," said Amy Entelis, executive vice president of talent and content development for CNN Worldwide.  "Tony's and ZPZ's amazing vision for Parts Unknown has changed how we think about food, culture, and our global community.  Jeremiah changed what it means to eat out in America, and we are so pleased to bring his exceptional story to a wide audience."
"I am so appreciative of CNN's continued support of Zero Point Zero Production and honored that The Orchard has picked up Jeremiah Tower: The Last Magnificent for distribution," said director Lydia Tenaglia. "I'm so proud of the entire crew who helped bring this film to life and of Jeremiah, who allowed us in to his magnificent world."
The acquisition deal between CNN Films and The Orchard was negotiated by Stacey Wolf, vice president of business affairs, and Courtney Sexton, senior director for program development, on behalf of CNN, and by Cinetic on behalf of the filmmakers.
About The Orchard
The Orchard is a pioneering independent film, TV and music distribution company that operates in over 25 global markets. The company, founded as a music distributor in 1997, is a groundbreaking leader in the film and television distribution space, known for its innovative technology that provides filmmakers with up-to-the minute trending data and analytics on their projects. The Orchard's film division has enjoyed such recent successes as the Academy Award-nominated documentary "Cartel Land," "The Overnight," "Dior & I" and "What We Do in the Shadows." Upcoming releases include Academy Award-winner Morgan Neville's "The Music of Strangers," Taika Waititi's "The Hunt for the Wilderpeople," Roger Ross Williams' "Life, Animated" and Antonio Campos' "Christine." The company is currently in theaters with Joachim Trier's "Louder Than Bombs." For more information on The Orchard, please visit www.theorchard.com.
About CNN and CNN Films
CNN Films produces and acquires documentary feature and short films for theatrical and festival exhibition and distribution across CNN's multiple platforms.  Amy Entelis, executive vice president of talent and content development for CNN Worldwide, oversees the strategy for CNN Films; Courtney Sexton, senior director for program development, works day-to-day with filmmakers to oversee projects.  For more information about CNN Films, please visit www.CNN.com/CNNFilms and follow @CNNFilms via Twitter.
CNN Worldwide is a portfolio of two dozen news and information services across cable, satellite, radio, wireless devices and the Internet in more than 200 countries and territories worldwide. Domestically, CNN reaches more individuals on television, the web and mobile devices than any other cable TV news organization in the United States; internationally, CNN is the most widely distributed news channel reaching more than 271 million households abroad; and CNN Digital is a top network for online news, mobile news, and social media.  Additionally, CNN Newsource is the world's most extensively utilized news service partnering with hundreds of local and international news organizations around the world. CNN is division of Turner Broadcasting System, Inc., a Time Warner Company.
###