CNN
April 25th, 2016
CNN International Commercial expands Cathy Ibal's role to lead brand and advertising solutions across more EMEA markets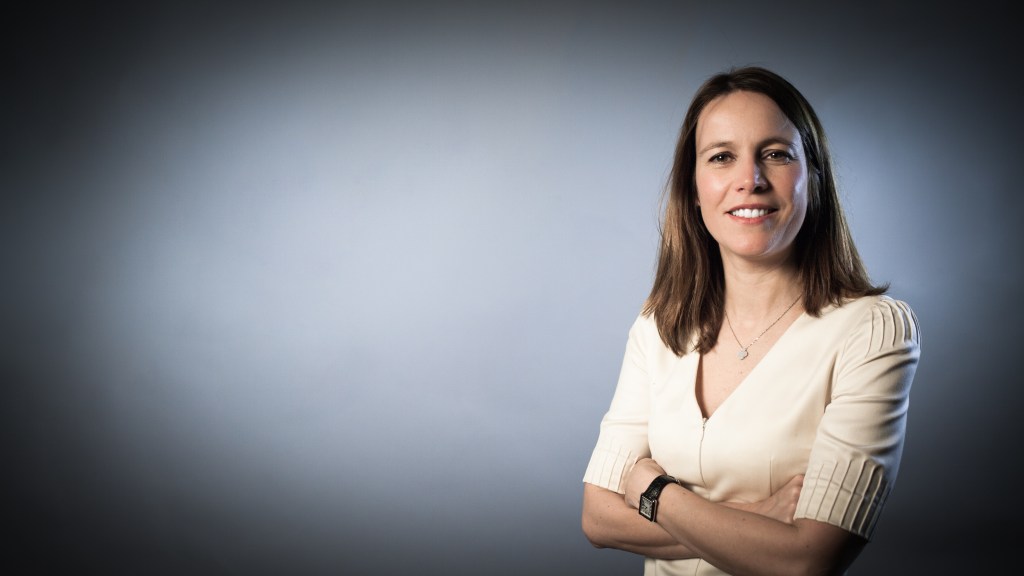 Cathy Ibal has joined CNN International Commercial's executive team and taken on a wider remit adding CNN's advertising sales across Middle East and Africa to her existing responsibilities in Southern/Central/Eastern Europe, Turkey and CIS.
In this expanded Sales Director position, Ibal will lead CNN's advertising sales teams across all of these regions and extend her work with CNN International's digital, data and branded content divisions to deliver smart, integrated advertising and brand solutions to a wider range of clients. Ibal will also be responsible for developing CNN's long-term strategic relationships with key brand partners in these regions. Beyond CNN's linear channels, Ibal will continue to identify opportunities for advertisers in innovative areas such as the expanding CNN Digital offering, branded content on CNN International and socially distributed video network Great Big Story, cross-platform CNNMoney programming, and luxury environments including CNN Style – now on TV and digital.
CNN's advertising relationships across Southern/Central/Eastern Europe, Middle East, Africa, Turkey and CIS have grown exponentially and the network is number one in TV and digital in independent media measurement surveys. Recent commercial partnerships include – Turkish Airlines renewing its sponsorship of food show Culinary Journeys, EMAAR renewing again its association with One Square Meter and MTN collaborating with CNN on the launch of the unique Africa View app.
In this expanded role, Ibal reports directly to CNN International Commercial President Rani R. Raad.
"I am immensely pleased to see homegrown talent like Cathy taking responsibility over these key territories and leading one of the most accomplished advertising sales teams not just at CNN International but the entire industry," said Raad. "I look forward to Cathy continuing to grow these regional sales markets and working with clients on brand solutions that simply aren't possible or as effective anywhere else other than CNN."
"Over the last 15 years, I have developed a full appreciation of the power of CNN, our content and unique approach to developing commercial solutions that can completely change the way a brand is perceived around the world," said Ibal. "I am delighted to add Africa and the Middle East to my existing remit and work with clients in all of these regions to collaborate on impactful and exciting partnerships that leverage CNN's momentum in areas such as digital, data, branded content and the enduring power of TV and quality video."
About Cathy Ibal
Cathy Ibal has progressed at CNN International over the last 15 years in a series of commercial roles. As Sales Director, Regional Advertising Sales, Cathy is now responsible for all of CNN's advertising and sponsorship activity in Southern/Central/Eastern Europe, Middle East, Africa, Turkey and CIS. This expands her previous role where Ibal led sales strategies and key relationships in Central and Eastern Europe, Russia, Balkans and Maghreb. Prior to this, she worked for CNN in sales and research roles covering those regions, French, German and Swiss markets. Ibal is responsible for some of CNN's long-standing client relationships such as Macedonia Tourism, which has sponsored Business Traveller for five years. Prior to CNN, Ibal held a marketing role at RTL Group.
About CNN International
CNN's portfolio of news and information services is available in seven different languages across all major TV, digital and mobile platforms reaching more than 420 million households around the globe. CNN International is the number one international TV news channel according to all major media surveys across Europe, the Middle East and Africa, the Asia Pacific region and Latin America and recently expanded its US presence with its launch on CNNgo. CNN Digital is a leading network for online news, mobile news and social media. CNN is at the forefront of digital innovation and continues to invest heavily in expanding its digital global footprint, with a suite of award-winning digital properties and a range of strategic content partnerships, commercialised through a strong data-driven understanding of audience behaviours. Over the years CNN has won multiple prestigious awards around the world for its journalism. CNN has 41 editorial offices and more than 1,100 affiliates worldwide through CNN Newsource. CNN International is part of Turner, a Time Warner company.