CNN DIGITAL
April 25th, 2016
CNN DIGITAL APPOINTS NEW HEAD OF CNN DIGITAL ASIA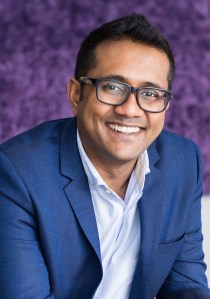 CNN Digital has appointed Marc Lourdes as Director, CNN Digital Asia. Based in Hong Kong, Lourdes will lead CNN Digital's Asia team across editorial content and multiplatform programming for CNN's global audience during that timezone. Lourdes will work closely with CNN's digital teams in London, Abu Dhabi, New York and Atlanta and as the digital leader in Asia-Pacific, will be responsible for devising and implementing strategies to grow key audiences in the region.
Lourdes' appointment comes just weeks after CNN announced a major digital expansion. CNN is significantly increasing its global footprint by creating an additional 200 jobs plus enhancing its products and technologies, with a specific focus on mobile and video.
This unprecedented growth follows other recent digital investments including the global expansion of CNNMoney, the amplification of CNN Politics, the launch of CNN Style, and the creation of the socially distributed video network Great Big Story.
Before joining CNN Lourdes worked at Yahoo! for five years, most recently as Editor in Chief in Singapore. He also spent more than a decade as a journalist, working at publications like The Star and New Straits Times in Malaysia.
Vice-President and Managing Editor of CNN Digital, International Andrew Demaria: "With his combination of editorial excellence, regional experience and industry acumen, Marc is a perfect fit for CNN. His experience in co-developing news apps, growing social media traffic, and working with teams to drive new opportunities will help us realize our vision for the Asia-Pacific region."
Lourdes begins his new role effective immediately.
– Ends-
About CNN International
CNN's portfolio of news and information services is available in seven different languages across all major TV, digital and mobile platforms reaching more than 420 million households around the globe, including over 72 million across the Asia Pacific region. CNN International is the number one international TV news channel according to all major media surveys across Europe, the Middle East and Africa, the Asia Pacific region and Latin America and recently expanded its US presence with its launch on CNNgo. CNN Digital is a leading network for online news, mobile news and social media. CNN is at the forefront of digital innovation and continues to invest heavily in expanding its digital global footprint, with a suite of award-winning digital properties and a range of strategic content partnerships, commercialised through a strong data-driven understanding of audience behaviours. Over the years CNN has won multiple prestigious awards around the world for its journalism. CNN has 41 editorial offices and more than 1,100 affiliates worldwide through CNN Newsource. CNN International is part of Turner, a Time Warner company.
Press Contacts:
Penelope Heath/ Ingrid Hsu
Tel: +852 3128 3538/ +852 3128 3568
E-mail: penelope.heath@cnn.com  ingrid.hsu@cnn.com