CNN
April 22nd, 2016
Preview: CNN International Programme Information Weeks 19 and 20
Culinary Journeys
*NEW SERIES*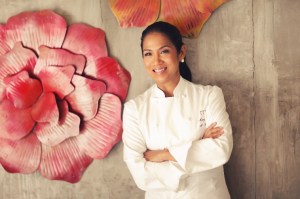 Thursday 19 May at 0930 BST / 1030 CET
Friday 20 May at 0430 BST / 0530 CET
Saturday 21 May at 0530 BST / 0630 CET and 1630 BST / 1730 CET
Duration: 30 minutes
CNN International's acclaimed cook-centric programme 'Culinary Journeys' evolves in 2016 as it embarks on a new series of mouth-watering adventures.
Shot in stunning locations spanning the continents, 'Culinary Journeys' heads for destinations renowned for their unique brand of hospitality.
The first show of the new series features Philippines' chef Margarita Forés, recently voted 2016 Asia's Best Female Chef.
Filipino food is rarely mentioned amongst the stars of Asia's culinary scene, but Forés is determined to change perceptions – one dish at a time. 'Culinary Journeys' follows Forés on her quest as she invites viewers to learn about a new side of Filipino food.
Starting in the Philippines capital, Manila, Forés walks through the market where her passion for food was first formed. The chef's efforts in pushing the possibilities of Filipino ingredients are evident in the restaurant 'Grace Park', which is part of Forés' culinary empire in the capital.
The real journey starts when Forés takes 'Culinary Journeys' down to Negros, the island where she spent her childhood summers amongst the sugar cane fields: Forés shows how the local cuisine was born out of its sweetest crop creating some of the Philippines' best desserts, and how its harbours have attracted Latin American flavours.
Over the course of her 30-year career, Forés has prepared dinners for three Philippine presidents, Spanish royals as well as US Presidents George Bush and Barack Obama. Forés' culinary journey culminates with her hosting a meal back at her ancestral home in Manila, where she shares the best of the Philippines with family and friends.
http://edition.cnn.com/specials/travel/journeys
CNN Business Traveller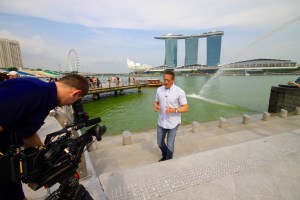 Thursday 12 May at 0930 BST / 1030 CET
Friday 13 May at 0430 BST / 0530 CET
Saturday 14 May at 0530 BST / 0630 CET and 1630 BST / 1730 CET
Duration: 30 minutes
Ten airlines, nine countries, eight days, one journey around the world in low cost. 'CNN Business Traveller' host Richard Quest (pictured) sets off to show just how far you can go on low cost airlines, accepting viewer challenges along the way, all the whilst showing how these carriers are changing the game for the airline industry.
Part two of his around the world journey starts off in Singapore at the number one airport in the world: Changi, where Quest experiences the social tree before he scoots off on his next flight via Scoot, to Sydney, Australia.
Quest and team enjoy a short ferry ride on the harbour before heading off to Hawaii via JetStar, crossing the International Date Line, and re-living that Friday all over again. There's enough time for Quest to dip his toe in the waters of Honolulu before jumping back on a plane to Los Angeles on Allegiant – allowing the 'CNN Business Traveller' team a few hours' sleep before jetting off to NYC via jetBlue.
A classic NY style hot dog and a picture on Brooklyn Bridge, then onwards to the last leg. Norwegian Air takes the team to the finish line at London's Gatwick airport, proving it is possible to go around the world in eight days only in low cost.
CNN Inspirations: Breaking Boundaries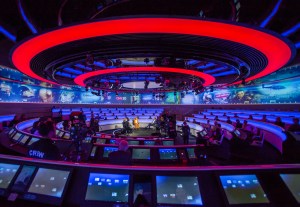 Friday 13 May at 2000 BST / 2100 CET
Saturday 14 May at 0300 BST / 0400 CET; 1100 BST / 1200 CET and 2100 BST / 2200 CET
Sunday 15 May at 1300 BST / 1400 CET and 1800 BST / 1900 CET
Duration: 60 minutes     
In a special programme recorded at the McLaren Thought Leadership Centre, 'CNN Inspirations' invites viewers to meet the men and women breaking physical boundaries, and proving that disability is no bar to success.
Hosted by Hala Gorani and Samuel Burke, 'CNN Inspirations' features a panel discussion in front of a studio audience, consisting primarily of 16-29 year olds.
The panel includes: Derek Derenalagi, a veteran of Helmand who went from lying near dead on the operating table to winning a place at the 2012 Paralympics; Francesca Martinez, a comedienne with cerebral palsy who hosts her own award winning stage show; and Christine Hà, a blind cook whose culinary brilliance defeated 30,000 competitors to win Masterchef USA.
These three inspiring individuals explain to 'CNN Inspirations' how they've accomplished their goals, and pass on their advice to the next generation.
Open Court
Thursday 19 May at 1030 BST / 1130 CET and 1730 BST / 1830 CET
Saturday 21 May at 0730 BST / 0830 CET and 2230 BST / 2330 CET
Sunday 22 May at 1730 BST / 1830 CET
Duration: 30 minutes
In May, the best players in the world descend on Paris for the French Open, and 'Open Court' is at the heart of the action at the most prestigious clay court tournament in the world.
Host Pat Cash takes a closer look at why Roland Garros is such an important tournament on the grand slam calendar. The programme hears from several past and present tennis greats who have lifted the French Open trophy.
http://edition.cnn.com/SPORT/tennis/
The Circuit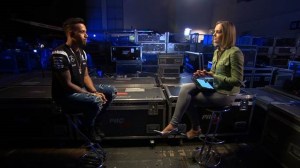 Friday 20 May at 1630 BST / 1730 CET and 2330 BST / 0030 CET
Saturday 21 May at 2030 BST / 2130 CET
Sunday 22 May at 0130 BST / 0230 CET
Duration: 30 minutes
In May 'The Circuit' previews the jewel in the crown of the European calendar, Monaco.  Host Amanda Davies (pictured, right) meets current Formula One World Champion, Lewis Hamilton, a former winner of the Monaco Grand Prix.
Hamilton speaks to 'The Circuit' on his life away from F1: his love of music and family.  Davies also interviews the former chairman of Ferrari, Luca di Montezemolo and 'The Circuit' attends a Bonhams auction in Monaco as an old Ferrari F1 car is auctioned off during the historic Monaco Grand Prix.
Make Create Innovate
Saturday 21 May at 1345 BST / 1445 CET
Sunday 22 May at 0115 BST/ 0215 CET; 0645 BST / 0745 CET and 1945 BST / 2045 CET
Duration: 15 minutes
CNN International's 'Make, Create, Innovate' series explores new inventions and technologies. This month, the programme looks at how technology is changing the way the world is designed and constructed.
The episode reports on how robots and artificial intelligence are ushering in a new era of computational architecture at ETH Zurich, Switzerland – where shapes, forms and buildings are conceived and created by machines.
'Make, Create, Innovate' also meets Julia Greer, professor of material science at Caltech in California, who is re-imagining architecture… at the nanoscale.
Greer has focused her studies on nano-scale phenomena and has been designing new approaches to creating structures and lattices at a scale that almost boggles the mind – a structure smaller than the diameter of a human hair that is 99 per cent air, yet at the macro-scale, is stronger than steel.
Winning Post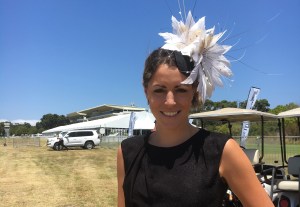 Saturday 21 May at 1730 BST / 1830 CET
Sunday 22 May at 0730 BST / 0830 CET and 2230 BST / 2330 CET
Duration: 30 minutes
In May 'Winning Post' heads to the most famous race course in the world, the legendary Churchill Downs, for one of the Golden Globes of racing the Kentucky Derby, America's greatest race.
Host Aly Vance (pictured) immerses herself in the festivities, capturing both the glamour and tradition the infamous Churchill Downs are steeped in. Vance explores the history of the Derby, learning to make the well-known Mint Julep drink, which is to The Kentucky Derby what strawberries are to Wimbledon.
Vance meets the good and the great at one of the many glamorous parties, where VIPs, trainers and owners rub shoulders, finding out their hopes for the Derby this year. Who will win now that the great American Pharaoh has retired to stud?
'Winning Post' visits the globally renowned Coolmore Stud in Kentucky, home to many top stallions and catches up with the one and only American Pharaoh to find out how life has changed for this legendary horse, one year on from his Triple Crown glory. What does the future hold for this Champion after such a historic win?
As Derby Day arrives, Vance catches up with owners and trainers and watches with them, capturing the nervous excitement, as hopes and dreams are pinned on their horse as it takes part in the 'Run for the Roses', otherwise known as 'the Most Exciting Two Minutes in Sport'.
'Winning Post' discovers what it takes to be the best, and earn their place in history amongst the greats such as Secretariat and of course American Pharaoh.