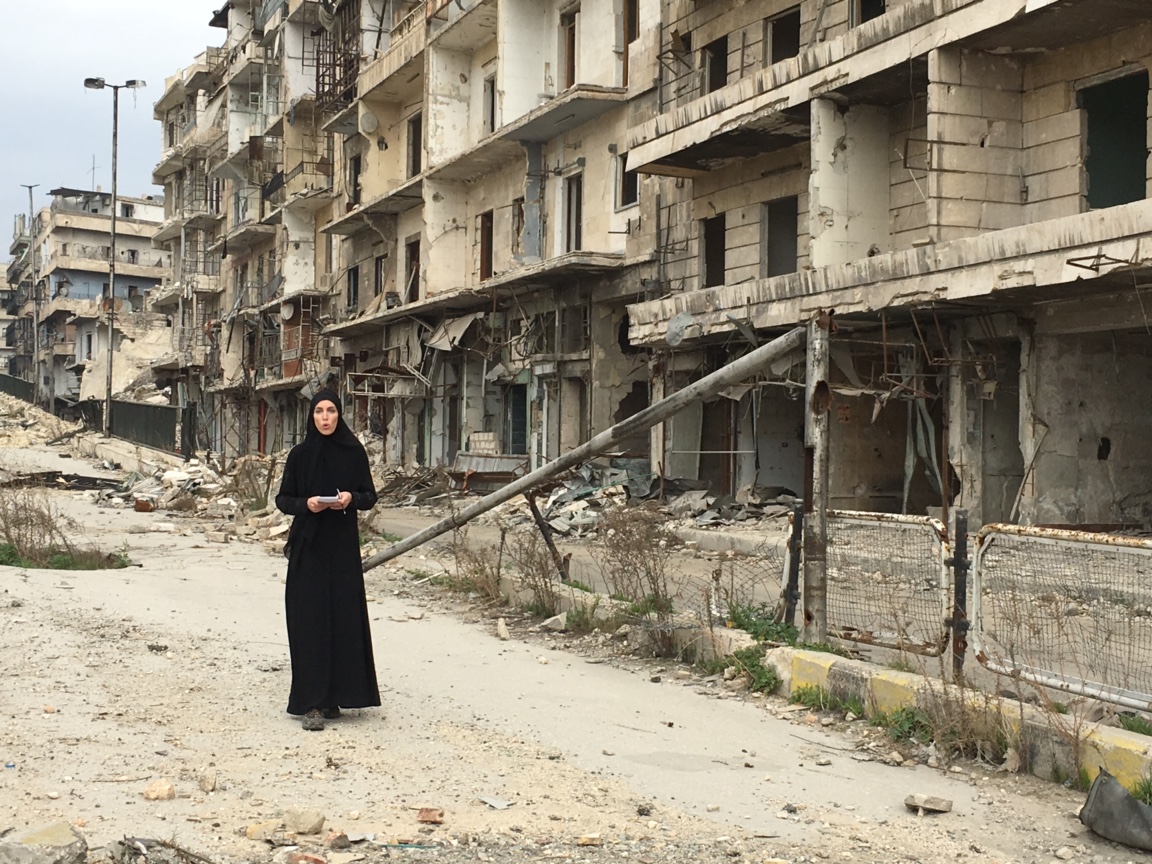 Clarissa Ward
March 14th, 2016
#UndercoverInSyria: Clarissa Ward reports from behind rebel lines
Clarissa Ward reports from rebel-held territory in exclusive series
As the civil war in Syria enters its sixth year, CNN releases exclusive reporting from senior international correspondent Clarissa Ward from behind rebel lines inside Syria.
Joined by CNN producer Salma Abdelaziz and Syria-based filmmaker Bilal Abdul Kareem, the CNN team spent almost a week on the ground in rebel-held areas of northern Syria to report on what life is like there. And less than 24 hours after arriving, the team witnessed an airstrike that left 11 dead.
"For too long, many of us have been relying on grainy YouTube video and Skype interviews to help us parse through what is happening on the ground in Syria," Ward says. "Journalists have been able to get visas to visit regime controlled parts of the country, but it has been too long since Western journalists have entered rebel-held Syria. We wanted to see for ourselves what life is like under the bombs."
This assignment – which took six months of planning – was extremely high risk, taking them to places where almost no Western journalists have visited in over a year. The team traveled undercover, with Ward and Abdelaziz wearing the niqab, a black veil that covers the entire face except for a small slit at the eyes.
"CNN is more determined than ever to give our global audience a complete picture of the increasingly complex situation in Syria," says Tony Maddox, Executive Vice President and Managing Director of CNN International. "This meticulously planned and coordinated effort with Clarissa and Salma demonstrates that mission, and further proves CNN will go to great lengths to tell a story the world needs to hear."
The CNN team traveled around Aleppo, Idlib City and Maarat al-Numan, where they met Dr. Firas al Jundi, who is one of a handful of surgeons in the only hospital still operating there. Jundi tells CNN they don't have enough medicine, the water is too dirty to use for surgeries and hospitals are being targeted deliberately by the regime and Russia.
"This is our country, we can't desert it," Jundi says. "If we left then we have sold our morals. Who would treat the people?"
This exclusive series will roll out across CNN's television and digital platforms, Facebook, Twitter, Snapchat and Instagram throughout this week. At CNN.com/Syria, users will find a first-person piece from Ward plus exclusive video, images and an interactive timeline.
Be sure to follow Clarissa on Twitter / Instagram and Salma on Twitter for images, stories and more from their #UndercoverInSyria trip.
###