CNN
March 10th, 2016
5.9 MILLION WATCH UNIVISION DEMOCRATIC CANDIDATES DEBATE AND SIMULCAST ON CNN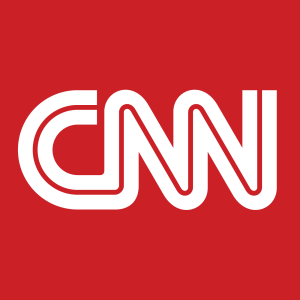 CNN #1 in Primetime Last Night in Total Viewers, Demos
Tops Fox News' Candidate Interviews at 9 and 10pm; MSNBC Town Hall at 8pm in Total Viewers and Demos
A combined 5.948 million total viewers watched the Univision Democratic Primary Debate that was also simulcast on CNN last night (9-11pm), according to Nielsen Fast National data.  Among adults 25-54, 2.309 million tuned in and among 18-34, 906k watched. The debate was moderated by Jorge Ramos and Maria Elena Salinas of Univision and Karen Tumulty of The Washington Post.
In total viewers, Univision averaged 2.006 million  viewers and CNN had 3.942 million.  Among adults 25-54, Univision registered 966k and CNN had 1.343 million.
CNN ranked #1 cable news in primetime last night (8-11pm) averaging 3.151 million total viewers, +10% more than Fox News' 2.852 million and +298% more than MSNBC's 791k.  Among adults 25-54, CNN had 1.056 million, +79% more than Fox News' 589k and +398% more than MSNBC's 212k.
At 8pm, CNN's Anderson Cooper handily beat MSNBC's Town Hall with Senator Marco Rubio averaging 1.568 million total viewers vs. MSNBC's 735k.  Among adults 25-54, CNN had 481k to MSNBC's 190k.  AC360 included an interview with Mr. Trump.
CNN beat Fox News'  candidate interviews during both the 9p and 10pm hours in total viewers and demos.  At 9pm CNN had 3.891 million total viewersvs. Fox News' (Sen. Cruz) 2.434 million and among adults 25-54 1.303 million/496krespectively.  At 10pm CNN averaged 3.994 million total viewersto Fox News' (Mr. Trump) 2.618 millionand among adults 25-54, 1.384million/660k respectively.
CNN will host a GOP candidates debate tonight on CNN,  moderated by Jake Tapper.
###