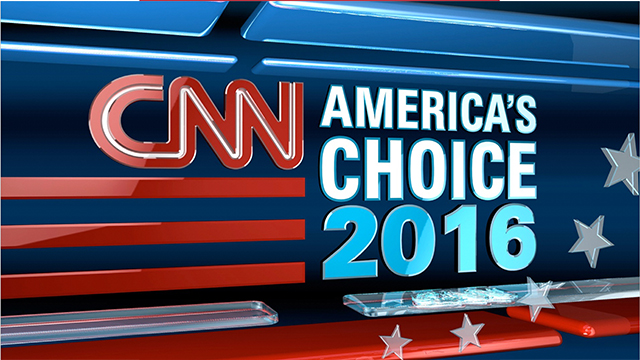 2016 Election
February 13th, 2016
ANDERSON COOPER TO MODERATE BACK-TO-BACK TOWN HALLS WITH REPUBLICAN PRESIDENTIAL CANDIDATES
Two-night Event to air Live on CNN from South Carolina February 17 and 18
CNN announced today that Anderson Cooper will moderate back-to-back Town Halls with Republican presidential hopefuls on Wednesday, February 17th and Thursday, February 18th live from  South Carolina.
Former Florida Governor Jeb Bush, Dr. Ben Carson, Texas Senator Ted Cruz, Ohio Governor John Kasich, Florida Senator Marco Rubio and Donald Trump will field questions from South Carolina voters just days before its highly anticipated primary.
Carson, Cruz and Rubio will appear in Greenville, South Carolina during Wednesday's prime-time broadcast. Kasich, Trump and Bush will take the stage the following evening in Columbia, South Carolina.
The Town Halls will air live from 8-11pmET on CNN, CNN International, CNN en Espanol and CNNgo.
About CNN Worldwide
CNN Worldwide is a portfolio of two dozen news and information services across cable, satellite, radio, wireless devices and the Internet in more than 200 countries and territories worldwide.  Domestically, CNN reaches more individuals on television, the web and mobile devices than any other cable TV news organization in the United States.  Internationally, CNN is the most widely distributed news channel reaching more than 300 million households abroad; and CNN Digital is a top network for online news, mobile news and social media.  Additionally, CNN Newsource is the world's most extensively utilized news service partnering with hundreds of local and international news orgagnizations around the world.  CNN is a division of Turner Broadcasting System, Inc., a Time Warner Company.
-30-